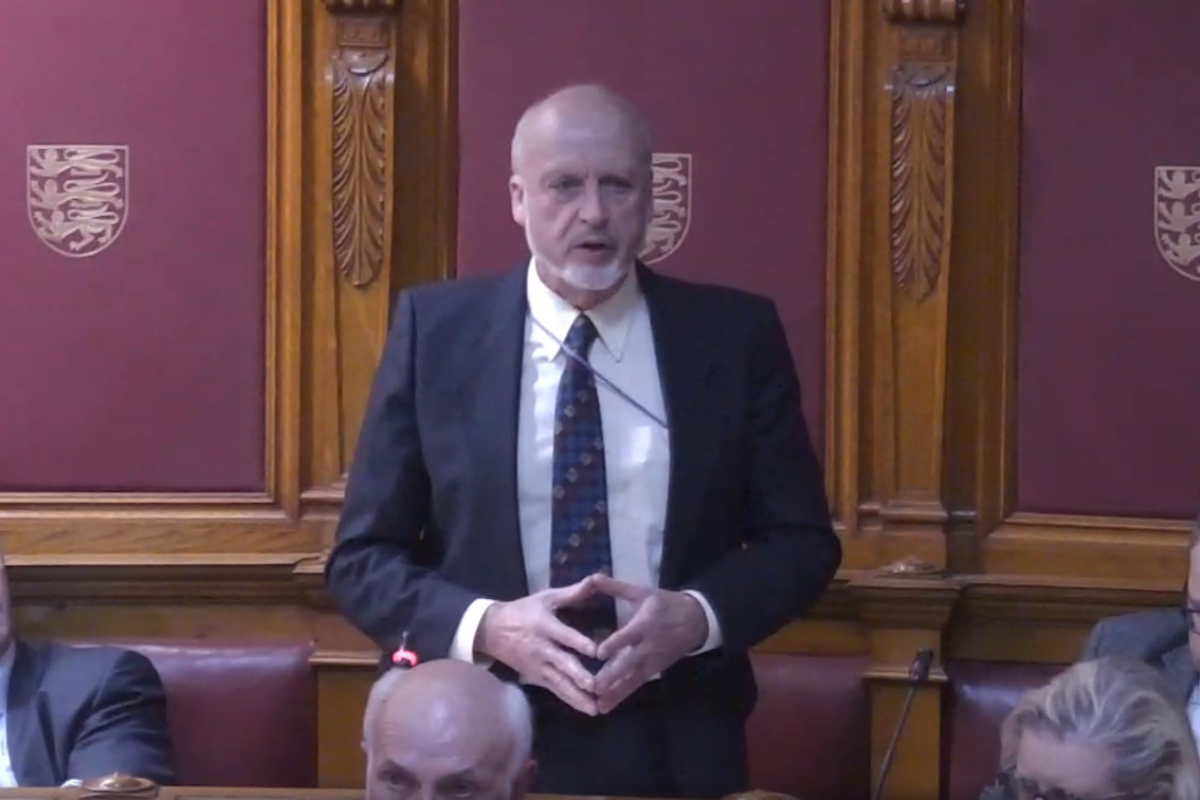 The Constable of St Mary in a States sitting in 2019.
The Constable of St Mary, who signed the no confidence motion against the Chief Minister, has explained his surprise decision to then vote against it.
John Le Bailly was one of six States members to sign the motion put forward by Senator Kristina Moore.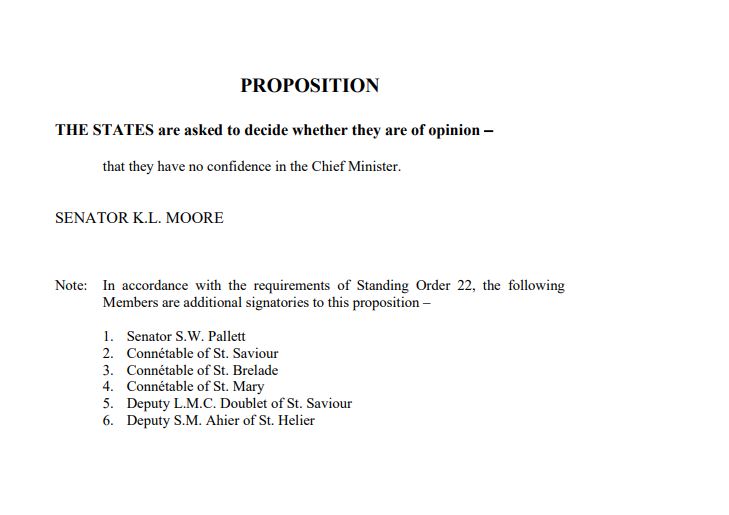 He spoke early in yesterday's debate, saying it is 'with regret that he finds himself supporting Senator Moore'.
"When elected, I made a pledge to the electorate of St Mary - it is what you want, not what I want.
"I am therefore duty-bound to fulfil that election promise - and it now appears it is time to do that after many people have contacted me on this matter."
That was criticised by the next speaker, Deputy Russell Labey, who argued that politicians are in the assembly 'to do what is right' rather than just do exactly what some of his constituents tell him.
Chief Minister Senator John Le Fondre also disagreed with the Constable - saying that decisions need to be made on evidence, rather than perception.
Constable Le Bailly was then one of the 29 members to vote to keep the Chief Minister.
Channel 103 then asked the Constable why he changed his mind.
"Parishioners and Islanders were generally fed up with the CP (Charlie Parker) issue, KM (Kristina Moore) asked me to support her proposition which is what the electorate wanted at the time, however with CP stepping down the situation changed and having received many emails during the lunch period to support the CM (Chief Minister) I decided to do so not wishing to bring down the whole government.
"I voted for what I believe to be the right thing for the Island." - Constable Le Bailly.
Before receiving a response from Constable Le Bailly, Channel 103 asked Senator Moore what she made of his change of heart.
"I haven't quite got to the bottom of why that happened yet. There were a couple of people who seemed a little bit confused at the end but I'm sure they have their reasons and I'll obviously talk to them about that and we shall find out.
"But it wouldn't have made a difference anyway with the vote as it ended up."
The no confidence vote was lost 29-19.