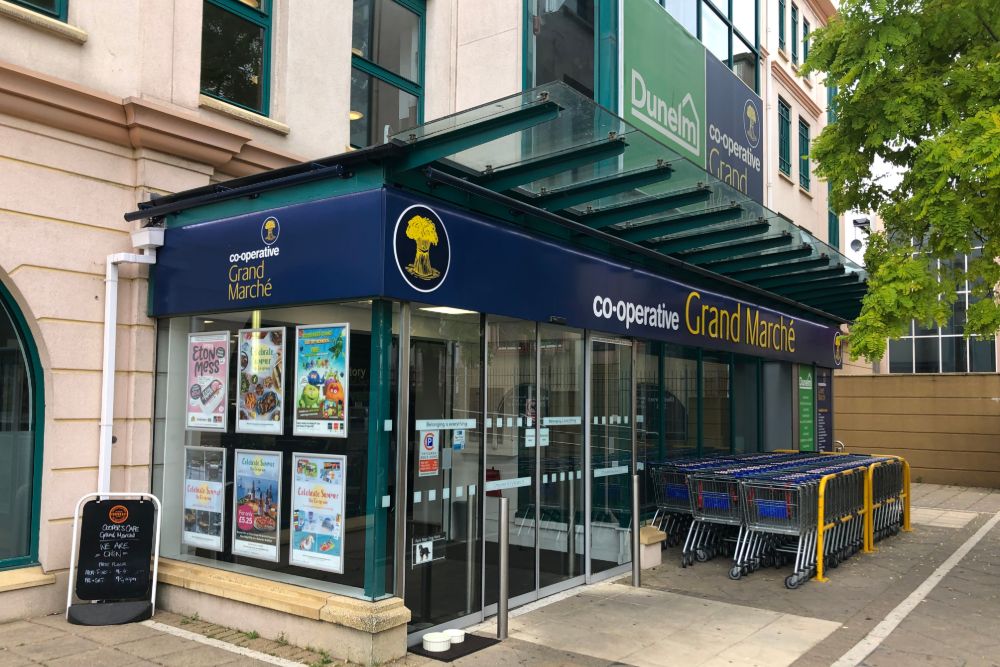 Budget fashion chain Peacocks is opening in St Helier's Co-op Grand Marché this spring.
The UK retailer will take space on the ground floor of the supermarket.
It'll take up around 5,000 square feet currently occupied by TVs and household appliances, which the Co-op will no longer stock.
Mark Cox, the Channel Islands' Co-operative Society's acting CEO, says is pleased to have a Peacocks concession:
"We're delighted to be able to improve our offering in-store. Peacocks is a recognised brand in the UK and we think it'll add some additional product choices to shoppers in Jersey."
The retailer's decision to stop stocking large white goods means four delivery drivers are at risk of being made redundant, but the Co-op says it is trying to find them other roles in the business.
Mr Cox says the Co-op just can't compete on the price of white goods compared to online retailers.
"More and more people are shopping online for that type of product and we've seen a decline in sales over a number of years. This gives us an opportunity to refresh that space, provide an offer that hopefully will attract customers to shop with us and give them a greater choice."