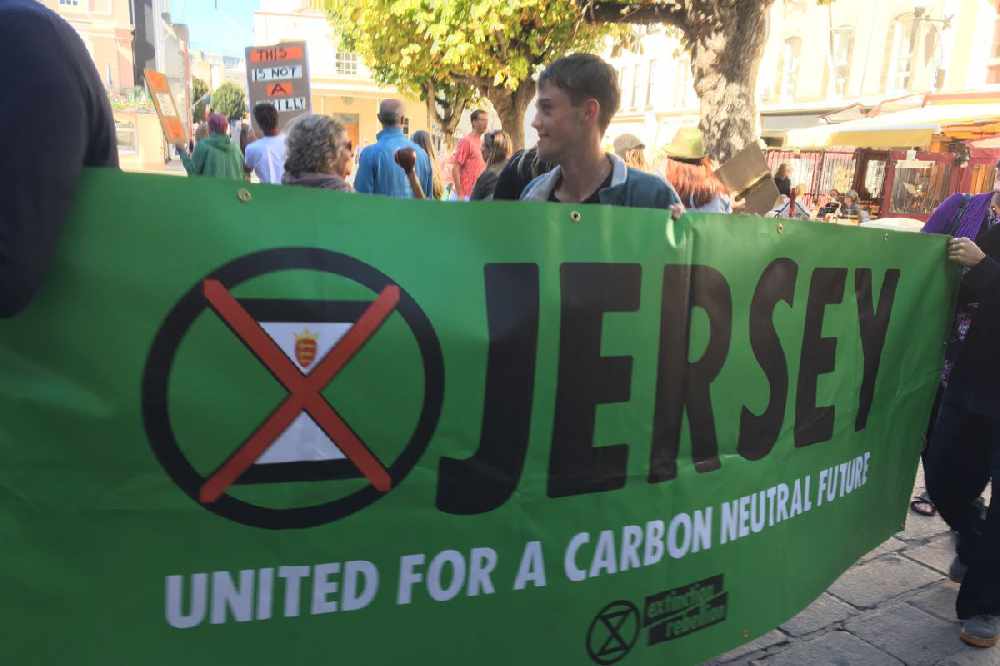 Local climate protesters will be causing, what they call, 'slight disruption' during the early school run next Monday (21st October).
Members of 'Extinction Rebellion' will be cycling in a big group from outside the Parish Hall in St Aubin to the Royal Square along the main roads from 07:45 in the morning.
The group says it's aimed at pushing the government to take action over the number of cars on our roads and the need to reduce CO2 emissions.
At least 40 people are planning to take part.
The government has set a target of reaching carbon-neutrality by 2030.
Protestors in England who have been causing disruption to London's train services this morning are also planning to target the underground to alert the public to the environmental crisis.
Members of the group in Jersey have given their reaction: