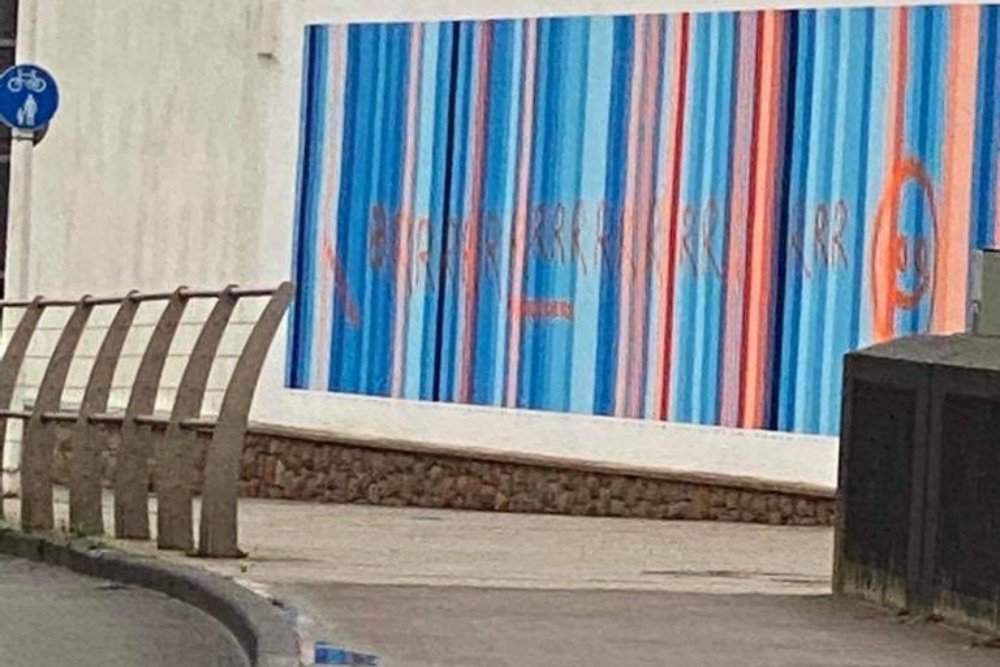 Credit: JDC
Graffiti has been daubed across the climate stripes mural on the Waterfront.
The damage was caused sometime overnight on Christmas Day into Boxing Day.
Orange spray paint has been used to deface the mural which was created by Jersey artist Ian Rolls.
Messages on stencil and freehand have been graffitied across the artwork.
It includes the words 'How dare u scare kids'.
Jersey Police say anyone with information about who did it should call 612612 or Crimestoppers
Jersey Development Company says it is 'absolutely shocked and very disappointed' by the vandalism.