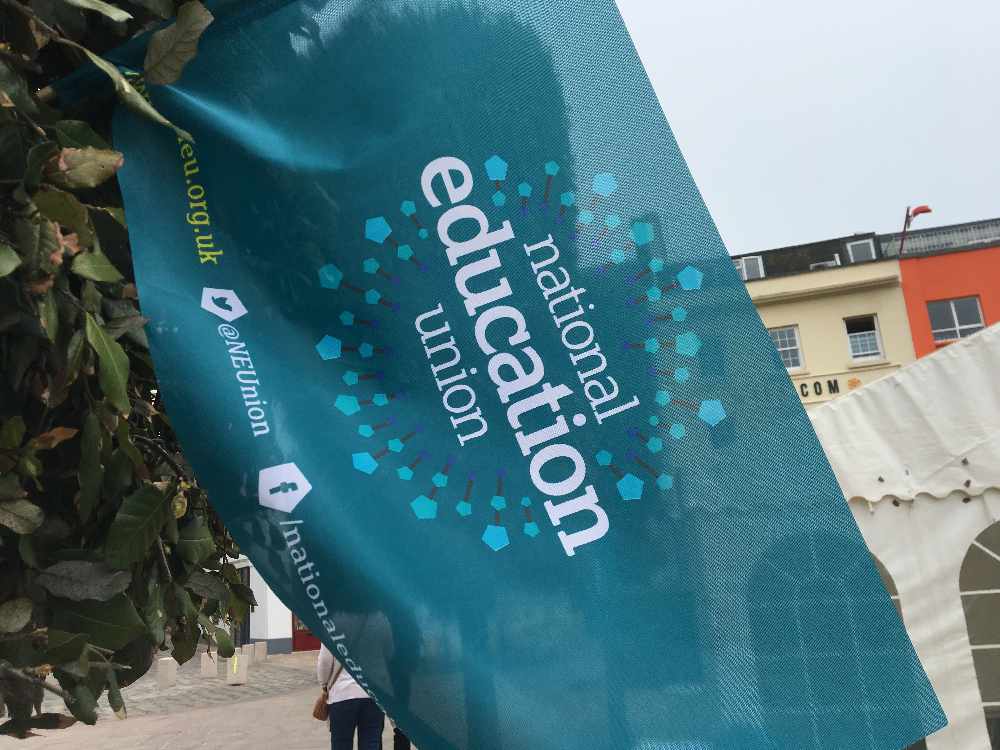 Seven schools are completely closed today, and most others are shut to some year groups, because of another strike by teachers.
NEU members are starting a two-day walkout in their row over pay.
You can see a full list of closures here
Tuesday and Wednesday will be the second and third of eight strike days this month by the National Education Union.
NASUWT members are continuing to withdraw cover for absent colleagues.
Some pupils could have all of this week off school because of the Bank Holiday (Monday), Liberation Day (Thursday) and staff training (Friday).
Parents had been warned to make childcare arrangements.
Despite the inconvenience, almost three quarters (74%) of 4,800 people polled by Channel 103 last week said they support the striking teachers.
NEU members will be handing out leaflets in town and at schools, explaining to parents and the public why they feel they have had to strike.
The union has also organised a 'Teachers Give Back' beach clean at Havre des Pas on Wednesday.
Striking teachers have been asked to attend with gloves and a bag to pick up litter.
Relations between the States Employment Board and the union have become increasingly sour as the dispute rumbles on.
The NEU says its next scheduled talks with the SEB are for Monday 13th May - and that it will be inviting Education Minister Senator Tracey Vallois and the Chief Minister to the negotiations.
Meanwhile, more talks are due to take place today between the SEB and the NASUWT.
The government has said the union is showing a 'clear willingness' to have 'detailed discussions on educational reform' to find savings for higher pay from 2020.
The Chief Minister Senator John Le Fondre has appealled to the NEU to take a similar stance to resolve the dispute.