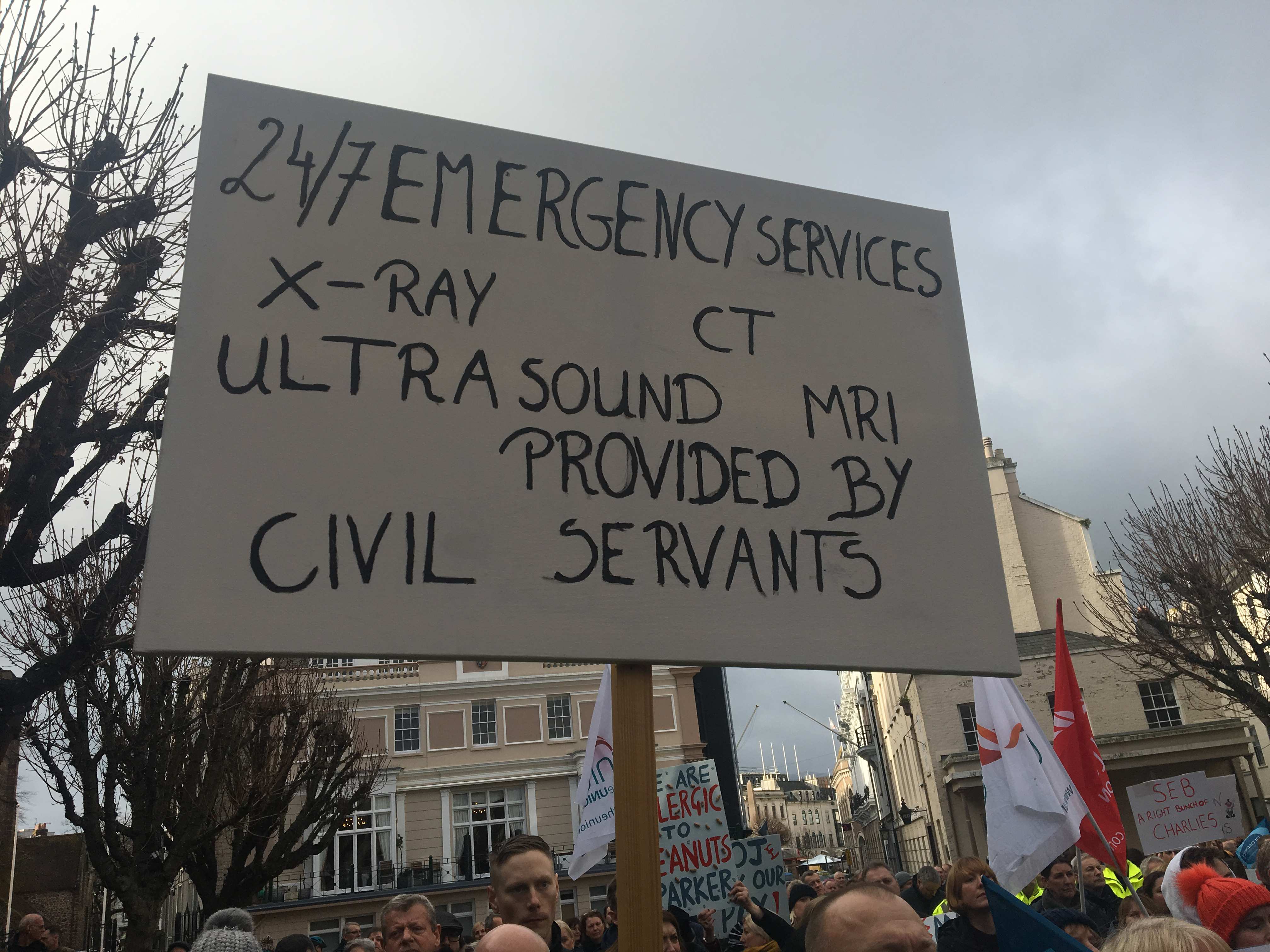 Jersey's civil servants have rejected their latest pay deal.
The States Employment Board offered 1.3% above inflation for 2020 with additional holidays but a slightly longer working week.
The JCSA Prospect union says 62% of members balloted voted against accepting it.
It says it hopes the employer will take this final chance to get back to meaningful negotiations to reach a settlement before it resumes its industrial action.
"Staffside members are professional people who take pride in providing an efficient and cost effective service to the people of the Island, but they also expect to be treated with respect and in a professional manner by their employer - the States of Jersey. They have seen the employer offer improved pay awards to other pay groups whilst they are being left behind."
The States Employment Board has issued this response.
"We are obviously disappointed that the offer was rejected by those union members who voted, and will be seeking further meetings with union officials to understand their members' decision, given that the officials themselves had been positive about the offer."
More to follow...