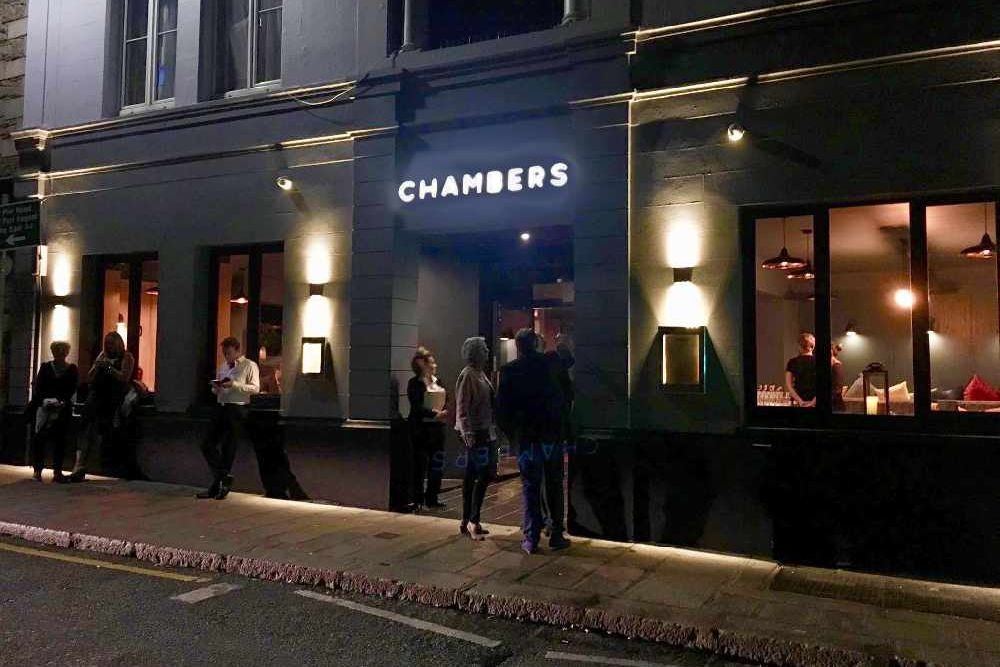 A popular Jersey bar is re-opening today.
Chambers closed in January for an extensive refurbishment.
The venue, which opened in 1994, has been completely modernised, with more focus put on eating:
"Essentially we will be a daytime venue serving food, transitioning into a late-night entertainment venue. The food that we are offering is what we are branding as 'Asian soul food'." - Gavin Reid, Randalls MD.
The stage for live music has been replaced, and a mezzanine area overlooking it has been put in with its own bar to cater for corporate functions for up to 80 guests.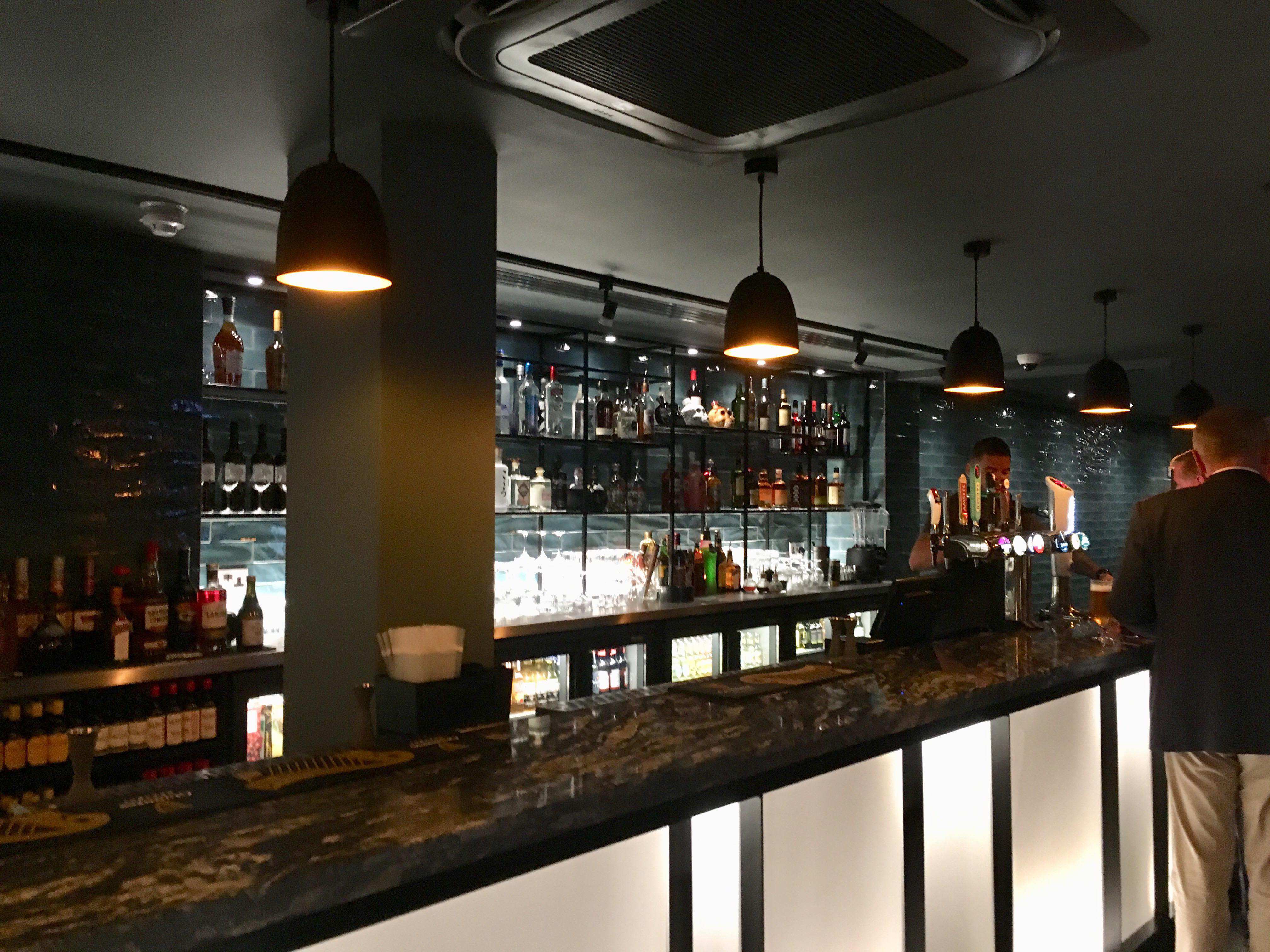 The new bar area
The overhaul is understood to have cost several million pounds, although the pub group boss said he 'couldn't put a figure on it at the moment':
"A lot of money has been spent.... we have invested significantly. We have future-proofed the building for another 25 years and I am confident the design is something that will be broadly appealing - as it needs to be - because we are dealing with a large demographic coming into town and wanting to enjoy themselves. It can't just be aimed at one particular age-group, so we have had to do something radical but be conservative at the same time.
We have been updating people via out Facebook page and the response we have had, the feedback, has been pretty impressive. Hopefully with word of mouth people will want to come in and see what we have done and we expect to be busy as from today."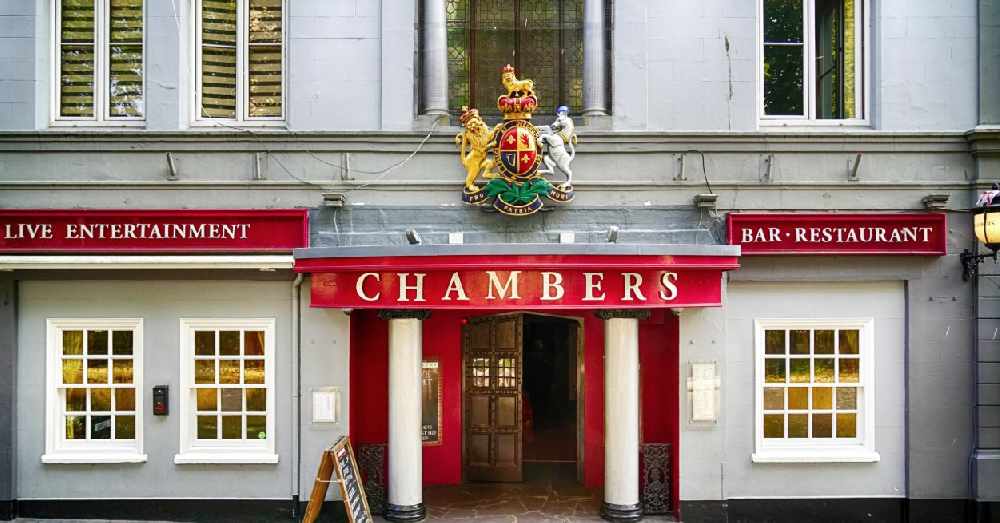 The old-look Chambers