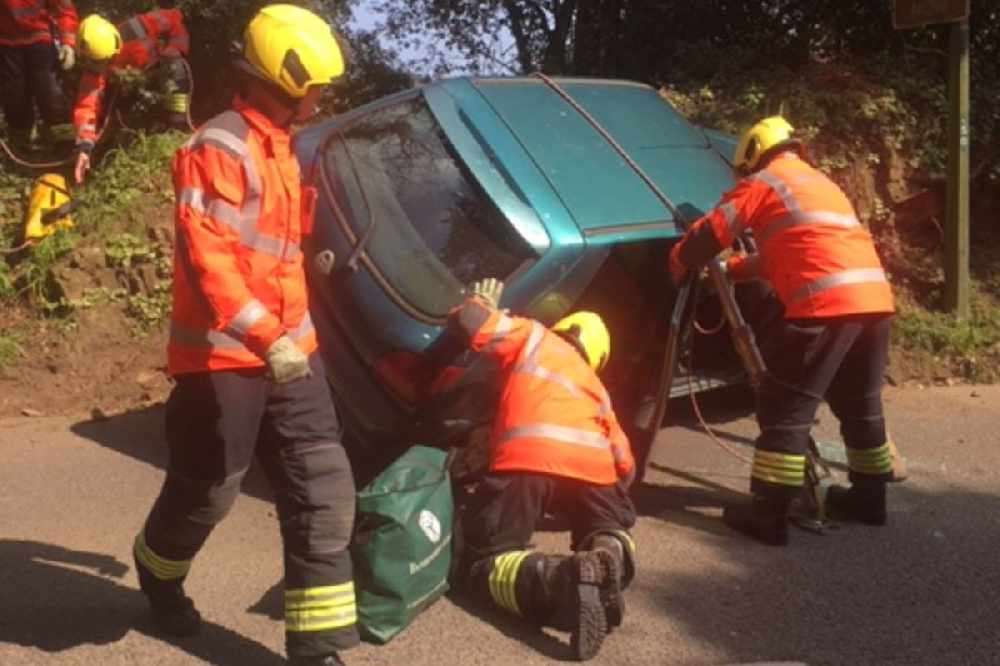 A 63 year old woman was cut free from a car that overturned on Mont Felard.
Fire crews were diverted from a joint training exercise with the Coastguard and RNLI on Thursday afternoon.
They released the trapped motorist, who was treated at the scene by paramedics. She was uninjured.
Earlier that day, firefighters had been called to a car on its roof at the accident blackspot on Rue du Pont Marquet in St Brelade.
A heavily pregnant 24 year old woman had made it out of the vehicle.
She was taken to A&E to be checked over.
Police are appealing for witnesses to a separate collision that put a teenage moped rider in hospital with a serious leg injury.
It happened at around 7.40am on Thursday.
The 16 year old collided with a white van, being driven by a 53 year old man, opposite West Park apartments.