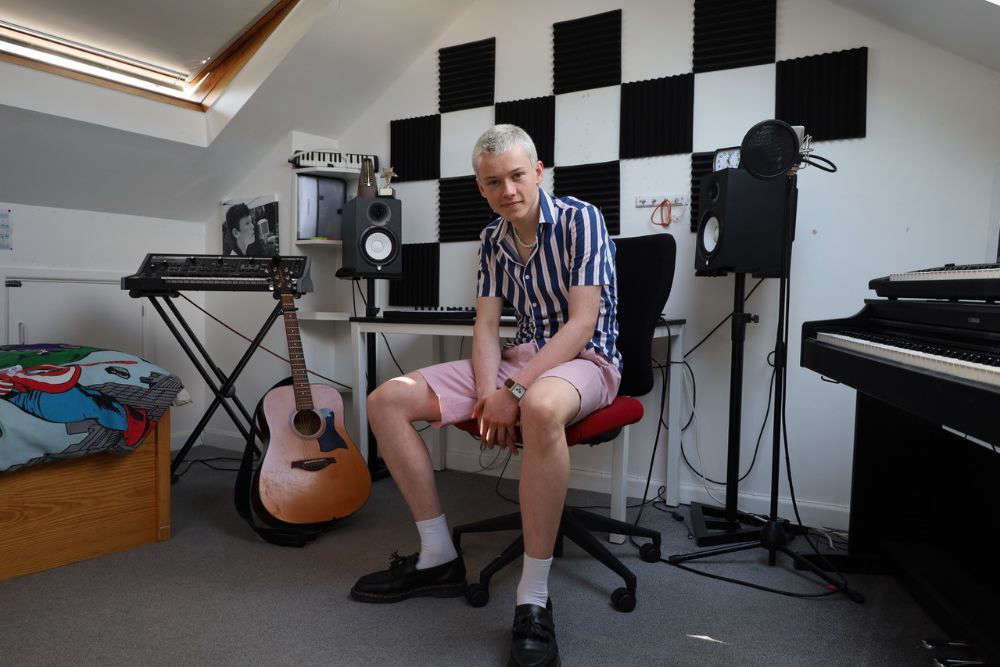 A Jersey teenager who'll study music at the renowned BRIT school from September has won a £1,000 a year bursary.
16 year old Hamish Brodie will study music at the UK's leading Performing and Creative Arts school from next month.
He's now been awarded an ArtHouse Jersey bursary.
The Olive Brown Bursary provided £1,000 a year for up to three years to hep a performing arts pupil through higher education.
The former Hautlieu pupil achieved his Grade 8 in piano in just four weeks and is a previous Pride of Jersey Child of the Year winner.
Hamish says the funding will be a huge help as he pursues his musical ambitions:
"It's going to help a lot in terms of a music lessons over there - and even getting me over there - because it's not a cheap thing. It feels great to be afforded the opportunity to get it, and actually go.
There are a lot of a great artists that went (to BRIT School), like Adele and Amy Winehouse... big names! It is a bit intimidating but I think I am ready and I can bring my own unique artistry to the place."
In 2019 Hamish wrote a song in tribute to his late mother Fiona who died from cancer.
The youngster found he could express himself through music and has gone on to pen several original songs.
Olive Brown is a late islander who let her assets in private trust for charitable purposes. The Trust gave a sum of money to ArtHouse Jersey to distribute to support young people in their creative aspirations.
Tom Dingle, Director of ArtHouse Jersey, says the organisation is delighted for Hamish to receive the funding.
"Over the past 14 years we have invested over £40,000 through this bursary, which has supported 15 students in their pursuit of a career in performing arts.
For far too many, cost is a barrier to pursuing their dreams and it has been a privilege to be the custodian of these funds and see the difference it has made in highly-deserving young people's lives."
ArtHouse Jersey is looking for other funding sources to offer opportunities to more islanders
"We would welcome hearing from any individuals or sponsors who might be in the position to help."