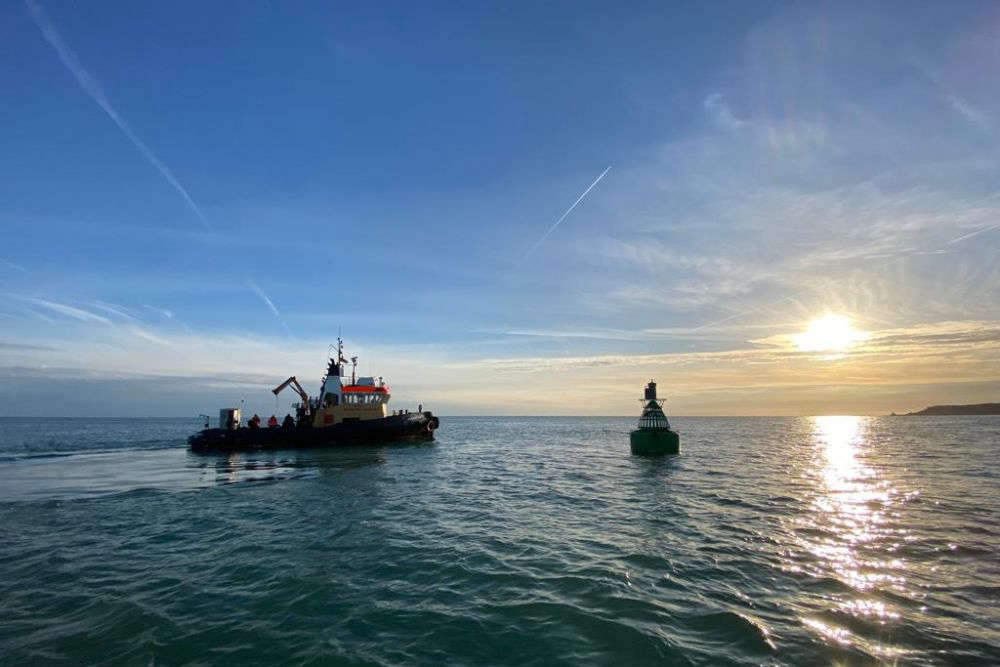 The East Rock Buoy, which washed up on the beach at Grève d'Azette last weekend, has been put back in place.
The huge green shipping lane marker had broken anchor in rough seas and ended up stranded on the sand.
Scores of islanders headed to the beach to get a photo:
Was all happening on the beach in Greve D'azette this afternoon with retrieval of the escaped "East Rock Buoy" @PortsofJersey #OffStation pic.twitter.com/m5sR4h8fJM

— Darren Stower (@Hobieci) March 25, 2023
Ports of Jersey arranged for the buoy to be craned off the beach.
Divers were sent to the seabed to find its block and chain.
They were winched on the deck of the Handfast vessel to be reattached to the navigational aid, so it could be returned to its usual position.
PoJ has thanked Geomarine, Suttons and Blandins for their help.
Photos supplied by Ports of Jersey.