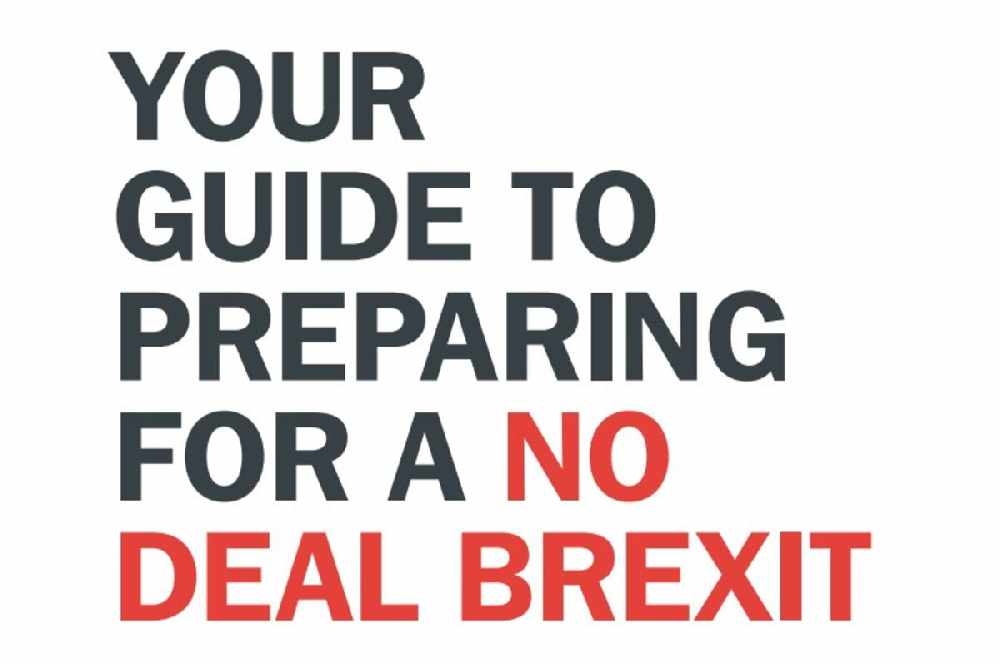 Every home in Jersey is set to receive a guide to preparing for a No Deal Brexit.
The UK is due to leave the EU on 31st October.
It is still not clear whether the withdrawal will be with, or without, an agreement.
The guide will include information on food, fuel and medicine supplies - along with advice on passports, driving permits and applying for 'settled status'.
Jersey's government says it has been preparing for the possibility of a No Deal Brexit since the 2016 referendum result.
"We are regularly reviewing our preparations, and updating them as new information emerges. We have been working with parish authorities, voluntary organisations, charities, religious groups and community leaders, to understand the needs of vulnerable Islanders who may be affected by a No Deal Brexit. This leaflet explains the proactive steps people can take to ensure they are best prepared, and I hope it will reassure Islanders that we are doing all we can to be ready for Brexit." - Senator Ian Gorst, External Relations Minister
A series of free 'Ready for Brexit' events are being held at the Royal Yacht on 7th October. Tickets for the public events are available on Eventbrite or via www.gov.je/brexit.
Islanders are also invited to drop into the Lazy Jack Lounge in the Royal Yacht Hotel at any point during the day, to speak to representatives from Jersey Customs and Immigration, DVS, and Health and Community Services.