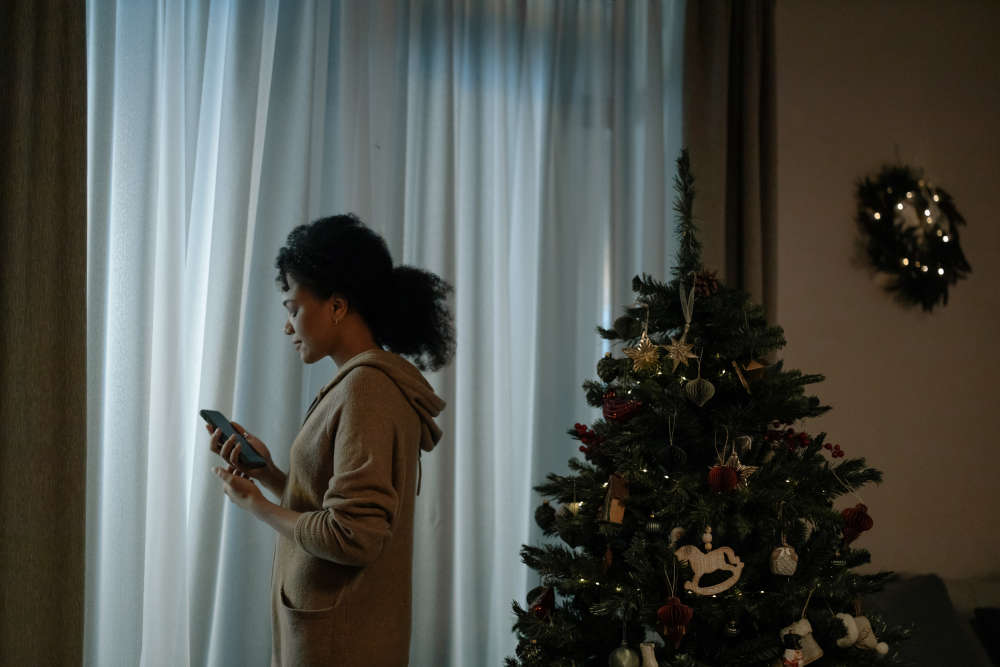 Jersey Samaritans are launching a winter campaign to encourage islanders to speak up if they are struggling over the festive period.
Every 90 minutes someone in the UK takes their own life.
The charity's #BreakTheSilence campaign hopes to help people suffering from anxiety and depression.
Jersey Branch Director Alison Farley says that the pandemic and the cost-of-living crisis have had a huge impact on the mental health of many islanders;
"We're noticing that people are really in need of some hope and something to look forward too. That's where we come in."
Alison wants people to reach out whenever they need to speak to someone.
"I think there is a tendency for people to think that they can only call us when they are absolutely at the end of their tether and we want people to call us before it gets to that point."
Although Christmas is a happy time of year for many, it can be a challenging period for some.
"Whether it's family problems, financial worries or the grief for the loss of a loved one, the festive season can often magnify these pressures."
The charity runs solely on volunteer work and donations and is a year round operation.
"There will be volunteers on duty all the way through the festive period and even on Christmas Day we will have people answering the phone, answering emails.
We have a team in our correspondrnce department. People can write them letters and they will get a hand written reply."
Last year, Samaritans volunteers responded to 244,254 calls in the UK and Ireland over the festive period. Jersey Branch volunteers will be there round-the-clock to make sure that people who are struggling always have someone to turn to.
Jersey Samaritans - based at 30 Hue Street - can be contacted on 116 123 free from any phone or 0330 094 5717 (local call charges apply)