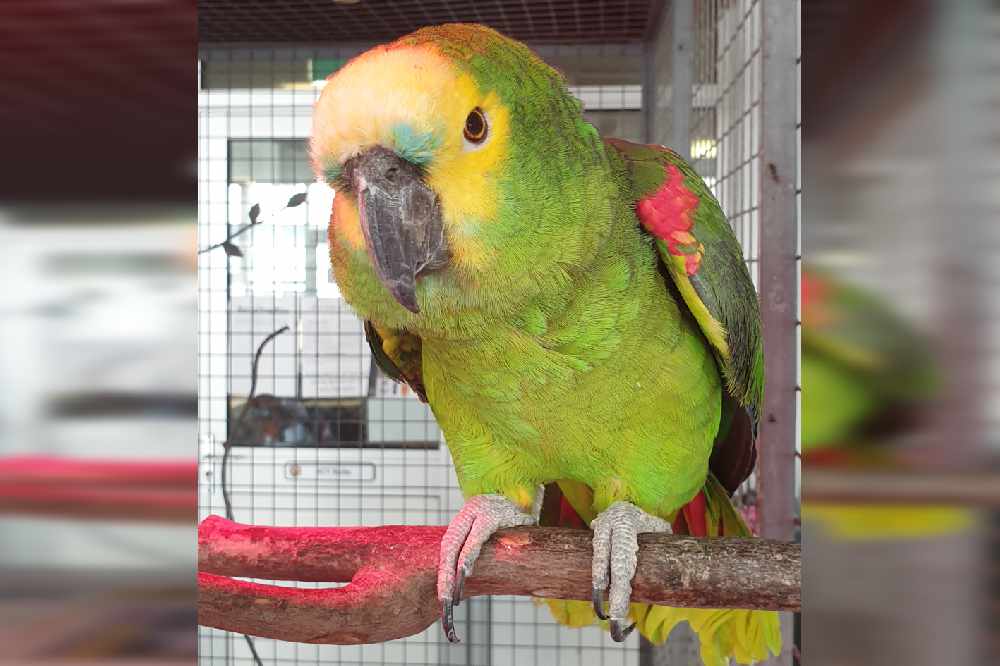 Sim, the Rouge Bouillon school parrot, is celebrating his 70th birthday today.
The bird has lived at the school since 1988, after moving from Briggs toy shop on King Street when it closed down.
He even survived a fire at the school that broke out in 1991.
Students have organised a birthday celebration for Sim, including a special birthday cake which is suitable for both people and parrots.
Deputy headteacher, Jess Doyle, says he's an important part of the school community:
"This birthday party is our way of celebrating the contribution Sim has made to life at Rouge Bouillon School over the decades. Generations of our students will remember him fondly, and he's a wonderful presence to have here.
"We have many new students who are nervous about starting school, and other students who might be new to Jersey too. When they see Sim their faces light up and talking to him helps them to relax and settle into life at school."