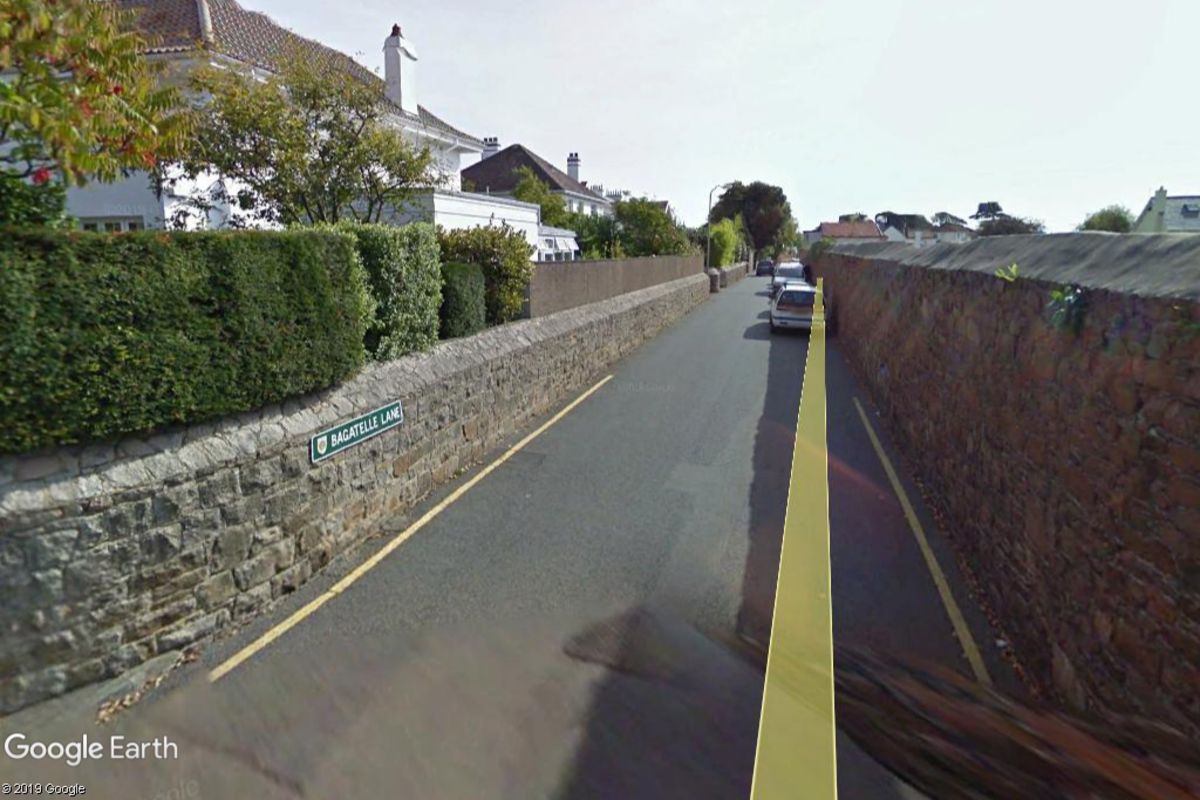 Credit: Google Street View
Plans have been drawn up to make Bagatelle Lane in St Saviour one way.
It is with aim of making it safer for children walking to and from school.
The road which runs between Bagatelle Road and Wellington Road has long been used as a shortcut by parents on the school run.
Proposed changes would see it closed to southbound traffic.
Bollards would be erected, the pavements widened and a coloured road surface 'to highlight the lane as a residential road with pedestrian priority areas'.
It comes after another road in the parish - nearby Chasse Brunet - was closed to through traffic as part of the 'St Saviour Schools Action Plan' which encourages students to walk, cycle or use the bus.
The proposals will be on show at Hautlieu School on Thursday between 4.30-6.30pm.
Representatives from the parish and Growth, Housing and Environment will be there to answer questions.
The plans are also available at www.gov.je/consult
The consultation is open until 21st March.