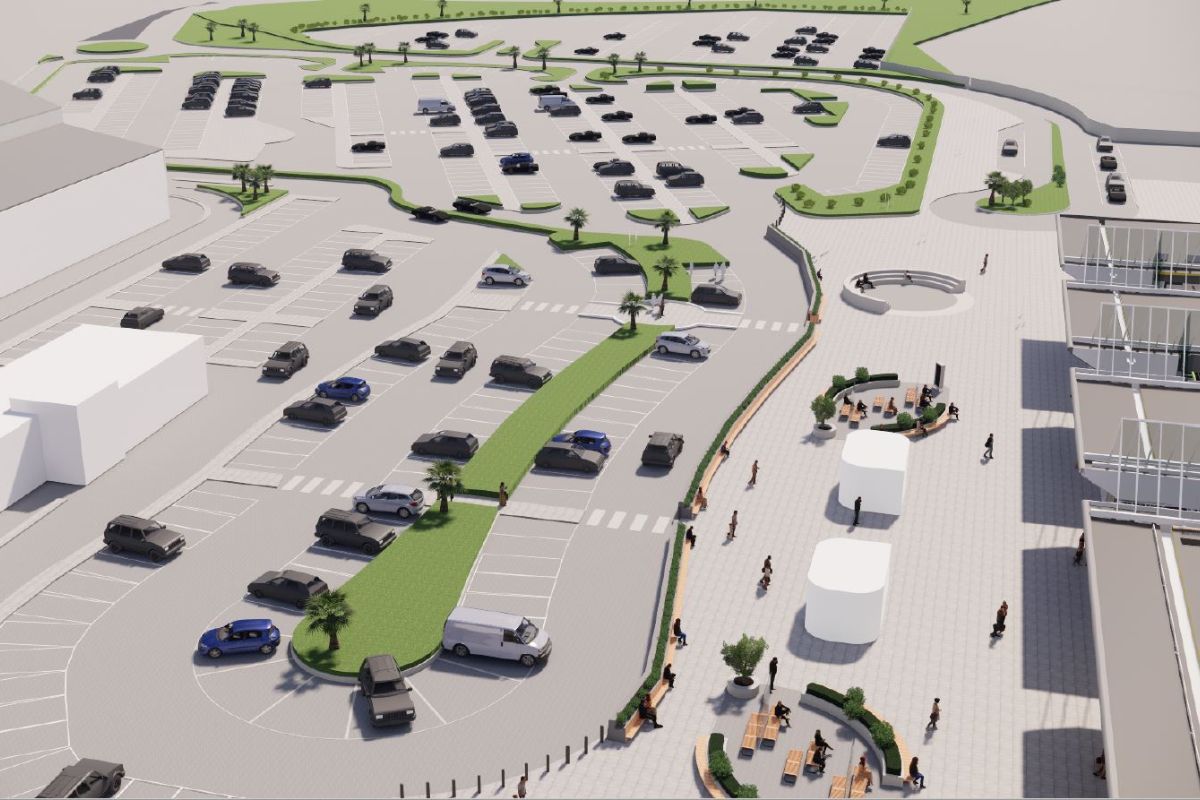 Cars will be banned from within 30 metres of Jersey Airport's terminal buildings to meet modern safety standards.
Since the 2007 terror attack at Glasgow Airport, the UK Civil Aviation Authority has required a 30-metre exclusion zone for vehicles - but until now Jersey Airport's been allowed as an exception.
It was exempt on the basis it would implement the rule as part of its Future Airport redevelopment plans.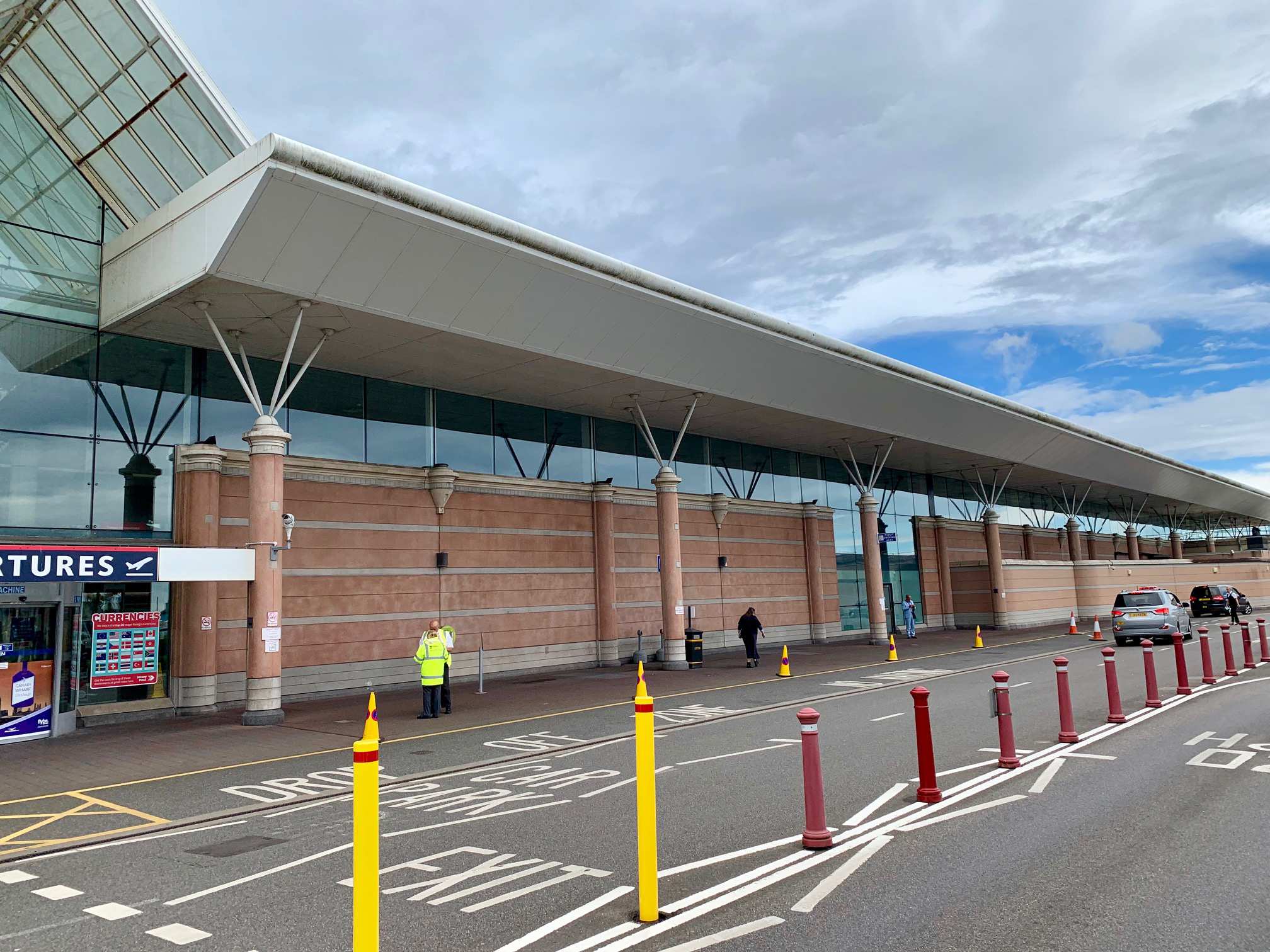 Now, as part of the £42 million project to demolish the original 1930s terminal building and move Arrivals into the newer building, vehicle access also has to be changed to meet the modern safety standards.
The changes will include free parking spaces for drop-offs and pick-ups, a new public entrance on the western end of the 1997 terminal building, and outdoor flight information screens visible from a new seating plaza and bus stops.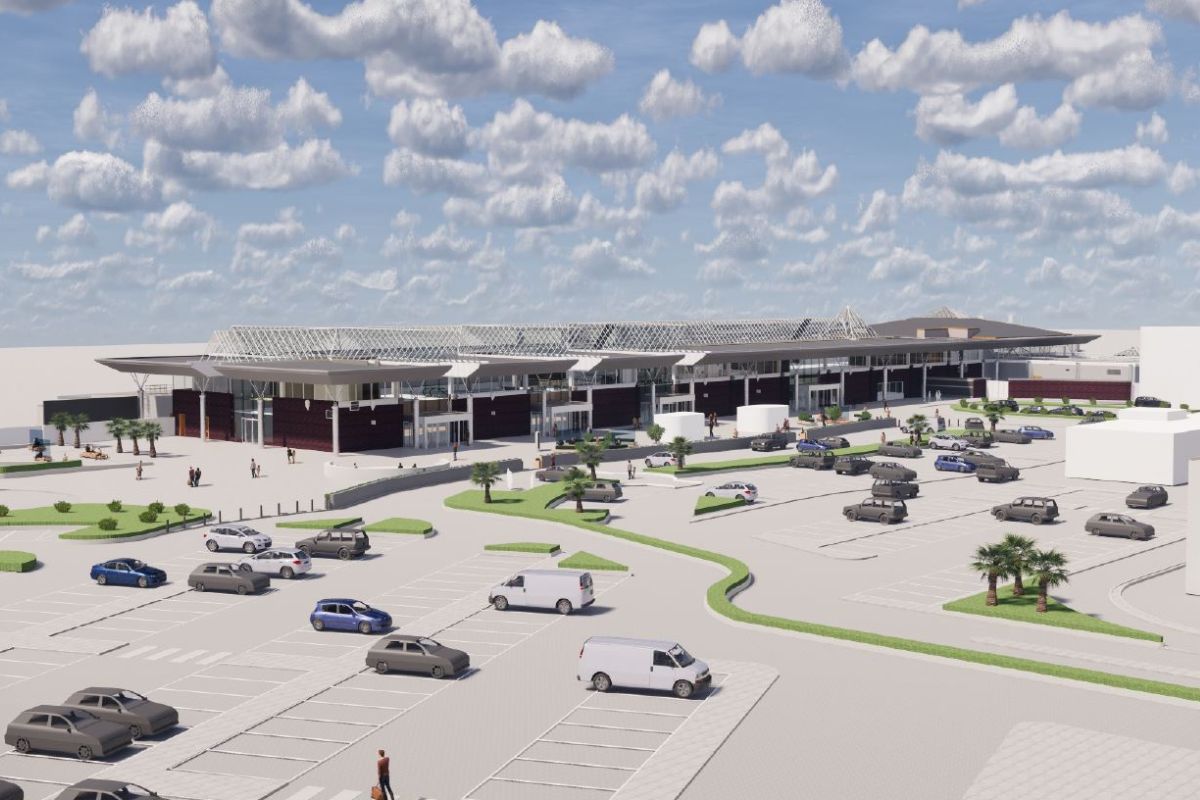 Alares House - the building that houses the Car Rental offices - will be demolished to make way for the new vehicle access, with the original Arrivals terminal, 'Jersey Airlines' hangar and fire service buildings following as part of the main Future Airport project.
Airport bosses say the new road layout will also make it easier to manage site traffic while building work is done to the terminal building, which is expected to get underway this autumn.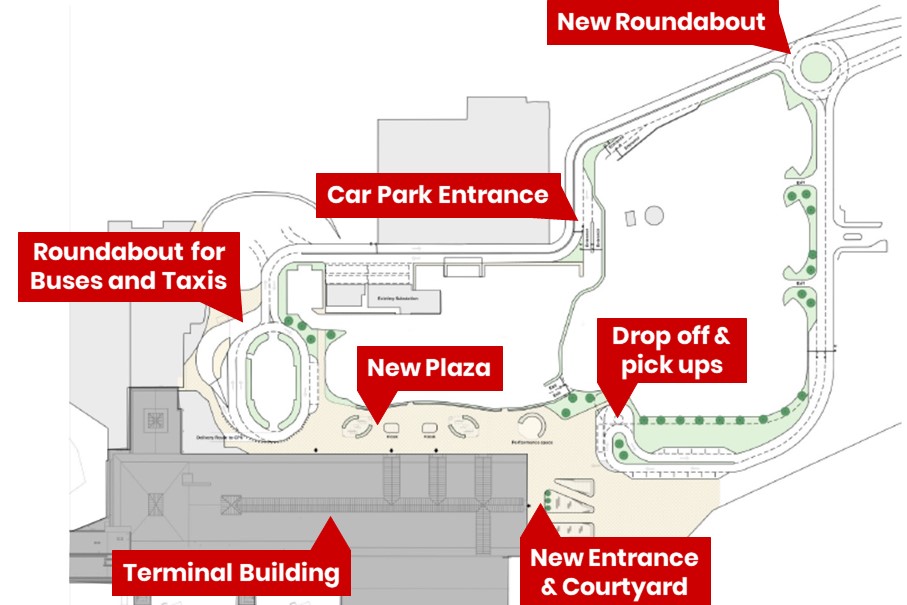 A public drop-in session showing off the plans is taking place between 6:30-8pm on Wednesday 19 June at St Peter Parish Hall.
Staff from Ports of Jersey will be there to answer questions, or feedback can be sent to Ports of Jersey by emailing [email protected].