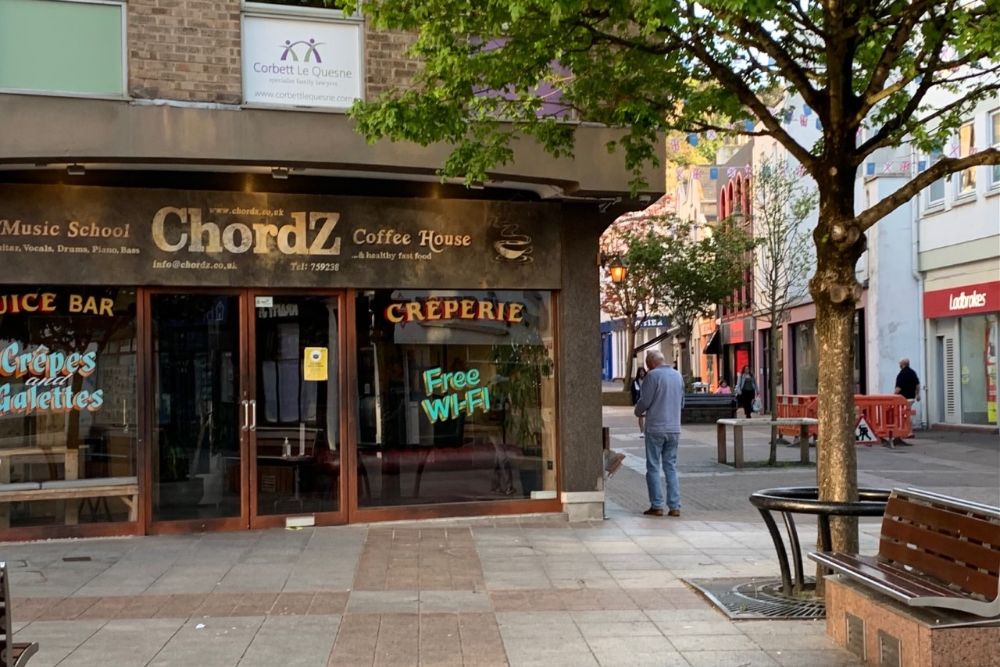 The fight started outside ChordZ Coffee House at around 11:30pm on Friday 7 May.
Police are looking for one of three men involved in a fight on Bath Street last Friday night (7 May).
It started outside ChordZ Coffee House and continued up to the Soleil pub at around 11:30pm.
Officers say two men were throwing punches at each other with another man then getting involved.
Two of the men, aged 18 and 27, were arrested at the scene but the third man ran off into French Lane.
He's described as being in his late teens or early twenties, slim, and wearing a dark sports jacket with a white stripe down the side.
The two men arrested have been released, with one still on bail.
Police say there were lots of people in the area at the time, with one person recording the arrest outside Redvers.
They want to speak to anyone who saw or recorded what happened.
Anyone with information is asked to call police on 612612 or Crimestoppers anonymously on 0800 555 111.