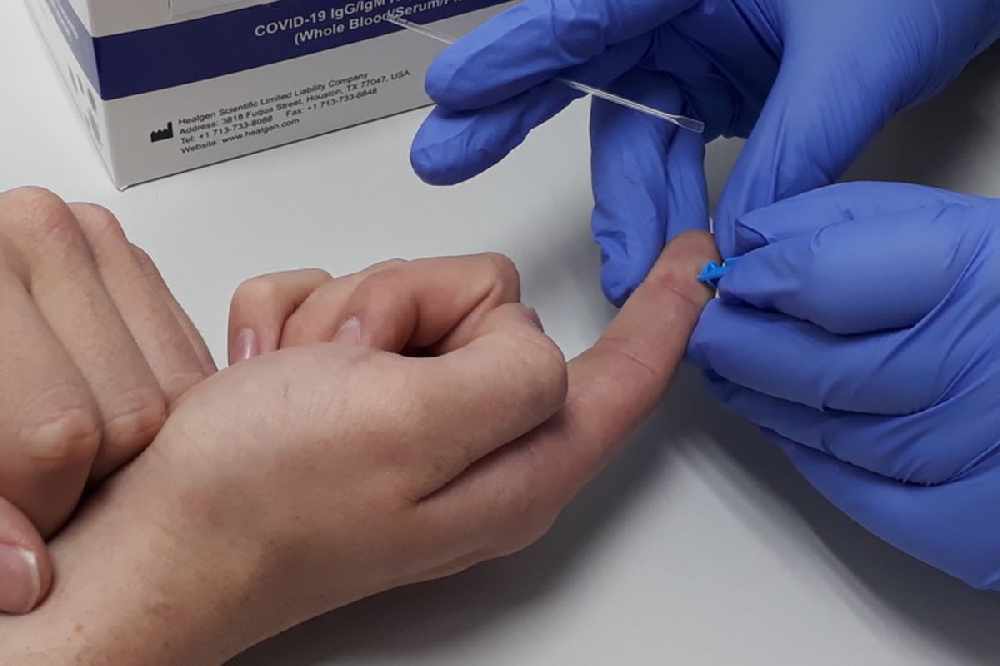 Islanders will soon be able to go to a pharmacy in Jersey and pay to have a Covid-19 antibody test.
The rapid finger-prick blood tests will be offered for around £60 for adults and children over 12 in pharmacy clinic rooms.
LV Pharmacy has sourced the kits from a US supplier. They're the same as are being used by the government and at another private drive- through testing facility operated by Orchid Care Services
LV is distributing them to participating pharmacies and collating patient data obtained with consent.
Seven pharmacies have signed up so far:
LV Pharmacy on Beresford Street, Queens Road Pharmacy on Queens Road, and Reids Pharmacies on New Street, Charing Cross, Longueville, the Lido Medical Centre and Bagatelle Road.
Matt Johnson, Head of LV Pharmacy, says it's giving people a choice if they want to get tested in a clinical setting, and that by increasing the ability for people to be checked for antibodies they'll be a better understanding of the spread of the infection and levels of immunity.
"Pharmacies, as essential care providers in the Island, have been on the front line since the Covid-19 pandemic started and have been rapidly responding to the needs of patients including keeping essential stocks of medications available, delivering to those isolating and educating and protecting patients from the transmission of the virus. It makes sense that with a medical infrastructure already in place serving the local community, we extend our pharmaceutical services to include Covid-19 testing to augment the testing that is currently being undertaken by the Government of Jersey.
Within the Jersey Government's current testing programme, only nominated key workers and selected households are eligible to take up the antibody test, meaning a large proportion of the Island population and businesses do not have access to an antibody test should they want one.
At a time when a number of Islanders are off work or working from home and keen to return to a sense of a 'new normal', the ability to offer Islanders and businesses greater access to testing is really important. "
The pharmacy testing scheme is looking to work with a number of local businesses to develop a larger Covid-19 antibody testing strategy that may help support their employees and their return to work policies.
More than 1,000 islanders have paid for a private test since a testing centre opened mid-May. Latest resulted published by OCS suggest 11% have had traces of antibodies.
At the time it opened, the government advised against private testing 'in a setting that we cannot verify meets clinical standards for care'.
The government's own programme results (sampling 629 households) suggests a 4.2% prevalence rate.