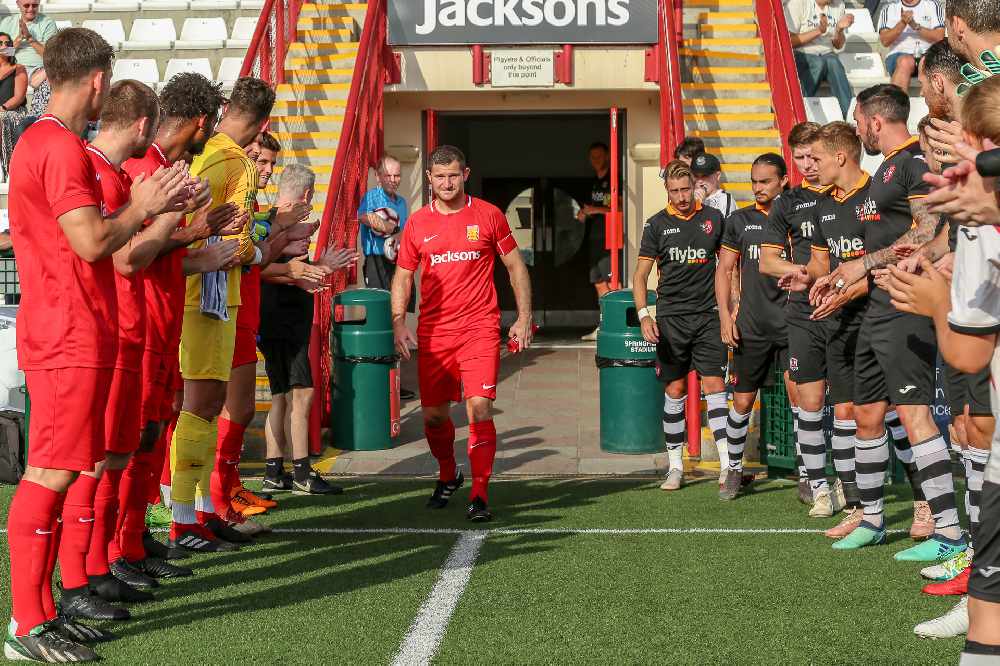 Picture Credit: Adrian Topley
A match of recognition for Jersey footballing legend Stuart Andre, unfortunately, didn't end in victory.
Visitors Exeter City eased to a 5-0 win on a sun-drenched evening at Springfield, with skipper Andre playing 52 minutes before coming off to a standing ovation.
A presentation was held before the game to celebrate his service over two decades.
He was thankful for the reception.
"I don't really like that sort of thing, but it was a very nice touch and I've had some very nice messages this week so it's much appreciated by everyone who has been in touch, wished me the best and for the JFA for organising it.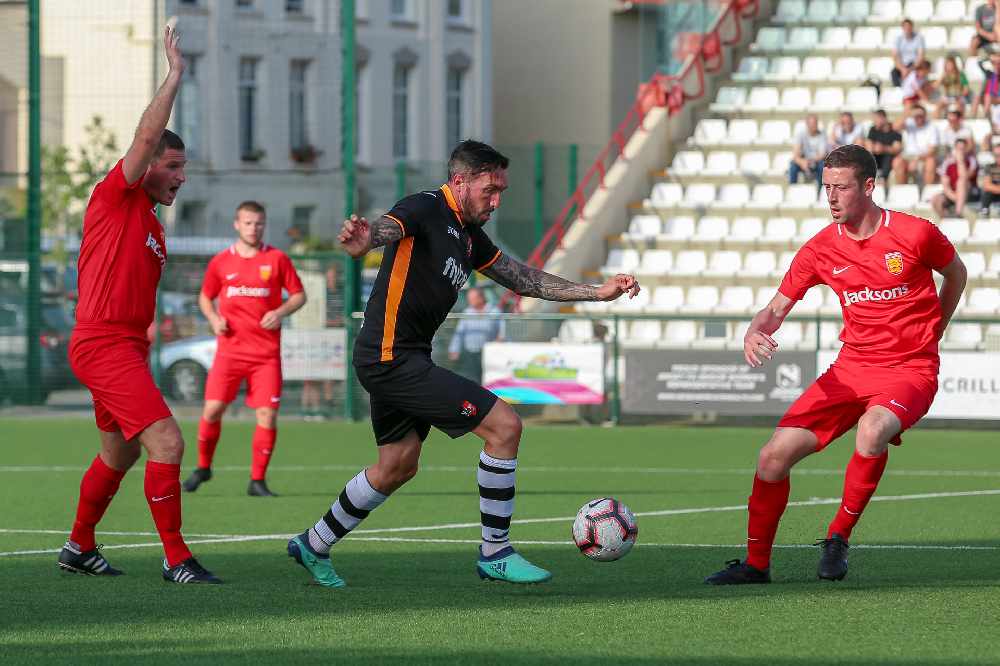 Picture Credit: Adrian Topley
"I hope this is something for future players and past, because it's not just me - there's lots of other players who deserve recognition for playing for Jersey."
Striker Ryan Bomwan hit a first-half brace, with a trademark free-kick from Lee Holmes adding to goals from Pierce Sweeney and Ben Seymour.
Jersey never truly came close to threatening the scoreboard, with the League Two visitors limiting Jersey to long-range efforts.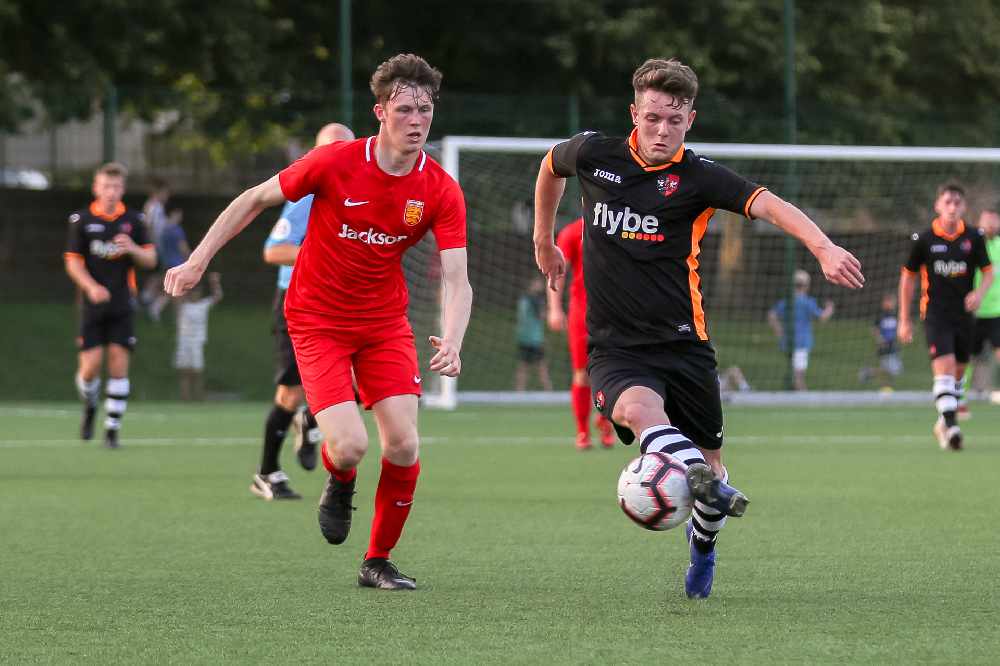 Picture Credit: Adrian Topley
Despite that, Andre doesn't think the scoreline reflected Jersey's play.
"I don't think it was a 5-0 game for starters. It probably didn't help having myself there for the first hour! Not at my sharpest!
"I think we gave away a few sloppy goals which didn't help and a team like that's going to punish you."
The game rounded off a busy period for Jersey, after taking part in the Ynys Mon tournament, the Muratti fixtures against Alderney and Guernsey and the Jacksons International Trophy.
Martin Cassidy's side are next in action this October against Somerset in the Inter-League Cup.