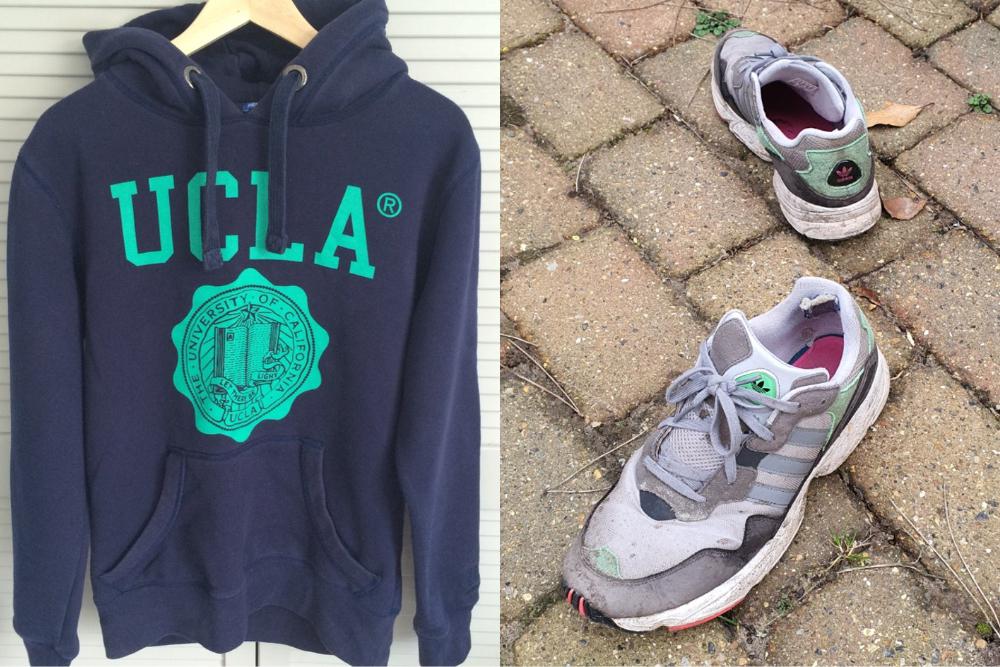 A UCLA hoodie and a pair of Adidas trainers were left at the scene.
Police say a man was sexually assaulted by another man in the early hours of Saturday morning in St Martin.
The assault allegedly took place in the Maufant area at around 4am on Saturday, with the suspect fleeing the scene barefoot and without his top on.
Officers say he was wearing dark black or blue joggers and may have been carrying a white T-shirt.
He left behind a navy hooded top with a green UCLA logo on the front and some Adidas trainers.
We're appealing for information following a sexual assault in the early hours of Saturday morning, where the suspect left a navy hooded top and some trainers behind, both well-worn. See our website for more info https://t.co/3Yu2NeXk9y pic.twitter.com/qMLN5pwsTO

— States of Jersey Police (@JerseyPolice) February 22, 2021
The offender is described as being in his late teens or early 20s, around 5'7" tall, with short, straight brown hair.
He also has a stubbly moustache and a black and red wing tattoo across his shoulder blades.
DCI Craig Jackson who is leading the investigation has asked anyone with information to come forward:
"I would urge either the individual or anyone who recognises the description and clothing to make contact with police as soon as possible."
Police want to speak to anyone who may have seen him, including anyone with CCTV footage in the area and taxi drivers or anyone who may have given him a lift in that area between 3-5am.
The victim is receiving specialist support at Dewberry House.
Anyone with information is asked to call 01534 612200 or Crimestoppers anonymously.