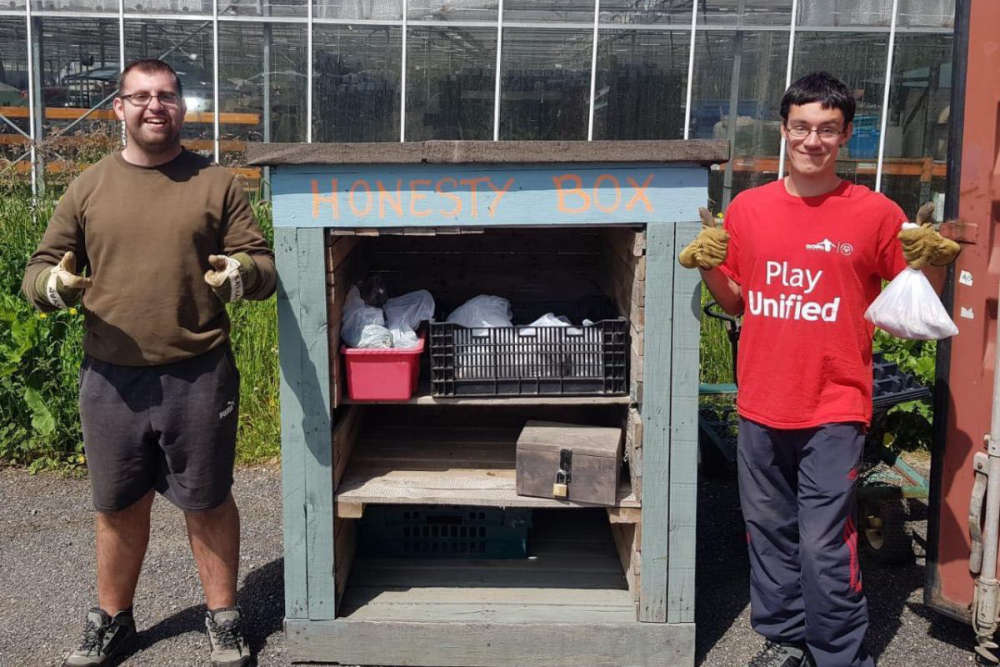 The honesty box outside Acorn Reuse Store in Trinity has been stolen overnight.
The box was chained to the vegetable stall that sits outside the entrance of the second hand store.
Staff are now appealing for any information on who could have stolen the box as well as asking for its return.
The vegetables are grown in Acorn's allotment by their employees with disabilities, which provides a training ground for developing horticultural skills.
"Selling vegetables from the honesty box gives our project groups such a feeling of pride, so you can understand the upset this has caused."
The store says they are now reviewing their CCTV footage and they will signpost the person responsible to the right services if they are in financial crisis.