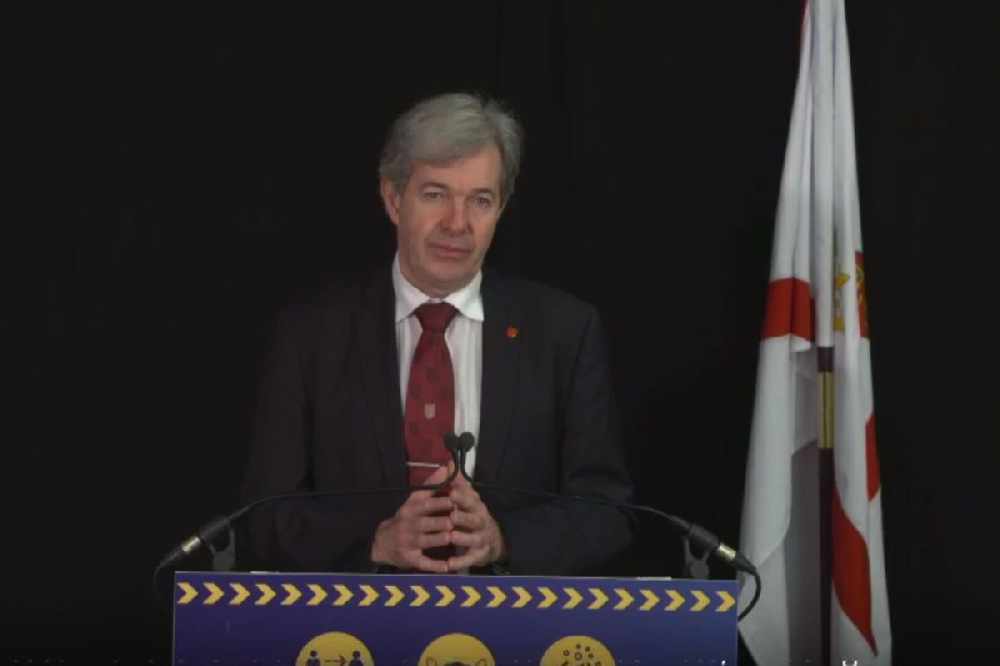 The Chief Minister says a bright spring is within sight if we all stick to the guidance and give the vaccine programme time to protect the most vulnerable.
Non-essential shops can reopen from tomorrow (3 February), with close contact services such as hair and beauty salons able to do the same from 10 February - if the test positivity rate stays low.
Islanders aged 75-79 are now being vaccinated and with 'high-risk' islanders and 70-74 year olds are able to book their jab.
They will start to be vaccinated from Saturday 6 February.
As of Sunday 24 January, 76% of care home residents had been fully vaccinated.
74% of the over 80s have had the first dose, with 11% getting both.
Senator John Le Fondre says we have the chance to make sure case numbers stay low, but only if we all co-operate.
"By following the public health guidance, continuing to avoid household mixing, and avoiding complacency, we can all do our part to suppress the virus here in Jersey and safely reconnect.
"If we take matters into our own hands and act irresponsibly in a way that the medics are not expecting, then we will need to readjust our plans and we could effectively delay the continued easing of restrictions."
The next easing of measures (moving to Stage 3) could happen from Wednesday 24 February if it's deemed safe to do so.
They include allowing outdoor team sports with more than ten people, easing the work from home rule, and reopening some hospitality services.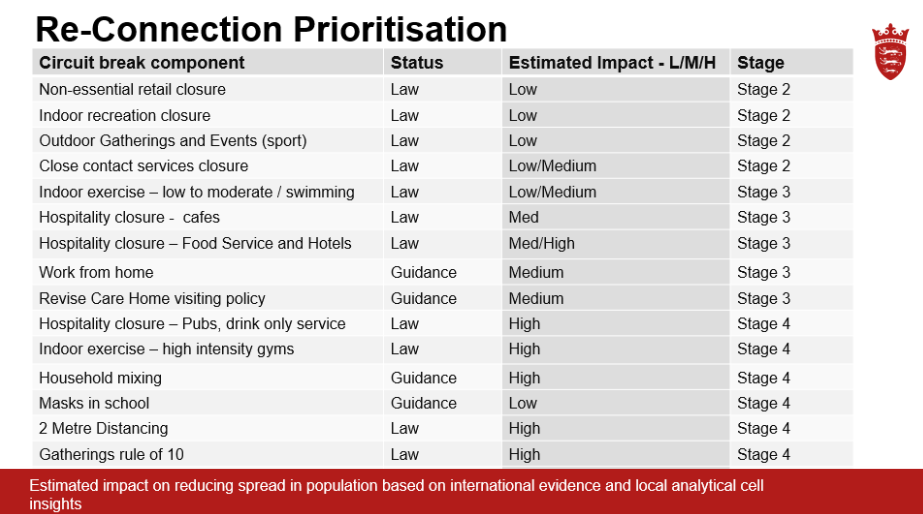 "We just need to get through the next few weeks and give the vaccination programme more time to get the most vulnerable inoculated.
"So please give the programme time. Every dinner (party) hosted and every indoor gathering attended all increase the chances of our most vulnerable catching Covid-19." - Senator John Le Fondre, Chief Minister.
Non-essential shops were due to open again last Wednesday (27 January), but that was stopped after three positive cases were found in the retail supply chain.
Five more cases were found after that, with two direct contacts also testing positive. The government says the cluster has now been successfully contained.
Speaking at Monday night's media briefing, the Chief Minister also urged islanders not to give in to complacency after sending his best wishes to Guernsey as their spike in Covid infection continues.
As of yesterday, our sister island has 277 known active cases. They were in single figures just a week and a half ago.
Senator Le Fondre says he spoke to Deputy Peter Ferbrache late last week.
"Like us, Guernsey has leading experts working on their response and I know that the government there is confident that they will be able to contain the current spike in cases.
"We wish them all the best in doing this.
"We cannot afford to jeopardise the good progress we've made together and we all have a duty in the coming weeks, as some restrictions are safely lifted, to continue acting responsibly and to follow the public health guidance."
Guidance on the resumption of care home visits has also been published. You can read all the details here.