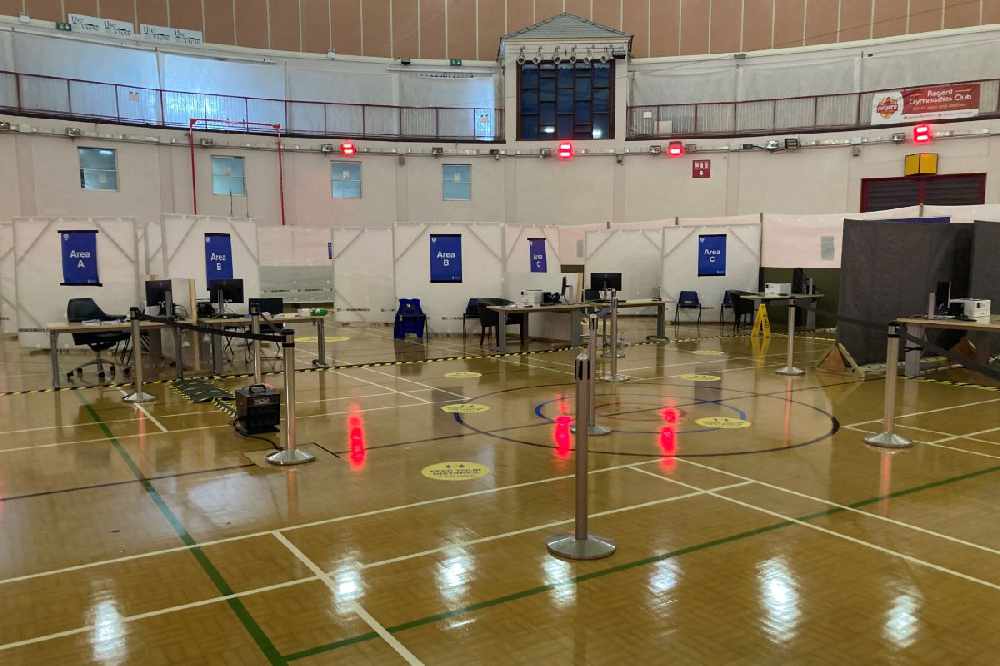 74% of high-risk islanders aged 16 to 69 have received a first coronavirus vaccine dose.
1,607 have been jabbed once as of Sunday 14 February. 84 have got both, with the focus still on giving out first doses to more people.
25,952 doses have been administered in Jersey altogether so far.

Between Sunday 7 February and Sunday 14 February, the number of people aged 65-69 who received the first vaccine dose jumped by 64%.
Jersey has given out 24.07 doses per 100 in the population, placing the island fifth in the world. The UK is seventh at 23.33.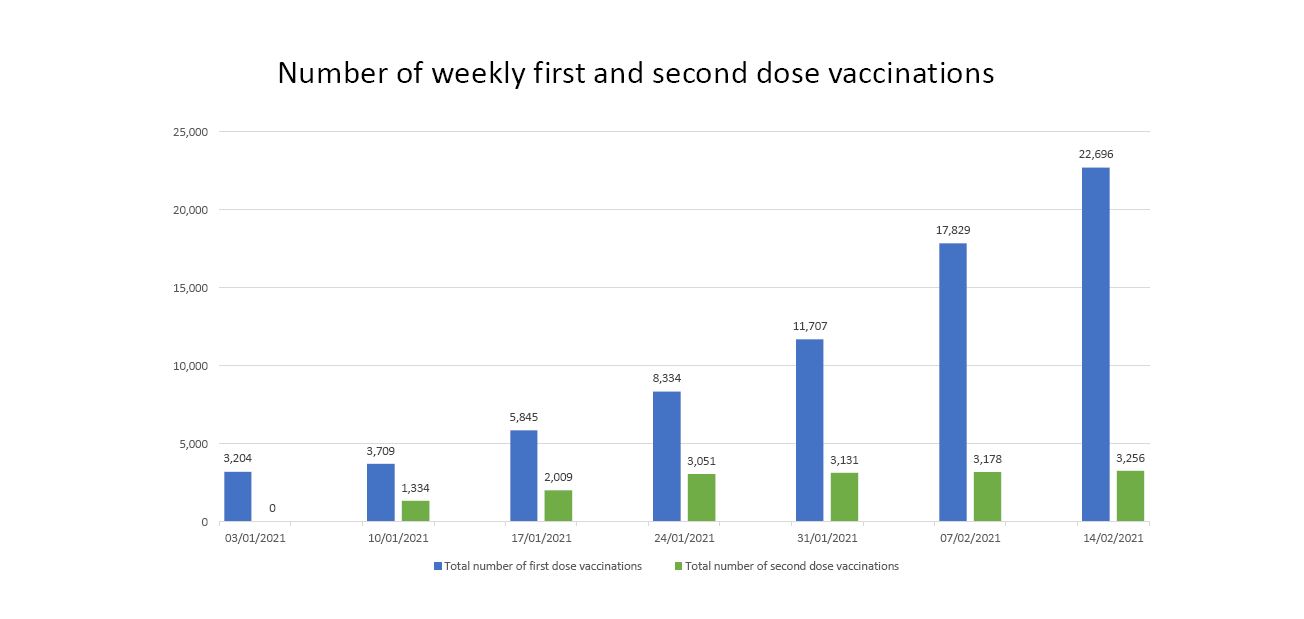 Islanders at a high or moderate risk of illness if they get coronavirus are being reminded to make sure they bring their letter with them when they go to their vaccine appointment.
It's after a minority of incidents where people, who thought they qualified but didn't get a letter, went up to Fort Regent and had to be turned away.
People who don't get one, but think they should have, need to get in touch with their GP.
A GP is based at the Fort, with access to people's records.
The Operations Lead for Jersey's Covid vaccine programme says there have been a couple of occasions where action had to be taken to deal with people being abusive to staff.
An escalation plan is in place to address such incidents, such as people who are upset at being turned away for a vaccine when they're not yet eligible for one.
Ross Barnes says they are bound to continue happening, but the vast majority who are spoken to are understanding - and processes are in place to look after staff so they can stick to the vaccine tier system.
Islanders aged 55-64 at moderate-risk can now book an appointment to get their jab.
45 to 54-year-olds at moderate risk will be able to book an appointment from next Monday 22 February.
Letters are also being sent this week to 16 to 44-year-olds in the moderate risk group, telling them that bookings will open to them on Wednesday 24 February.
A full list of people who are defined as being at moderate risk can be found here.