Jersey is sending £175,000 to help relief efforts in Morocco and Libya, where two natural disasters have claimed thousands of lives.
This month's earthquake and flooding destroyed whole neighbourhoods in both North African countries.
On 8 September, a 6.8 magnitude quake struck in the High Atlas Mountains, 71km south-west of Marrakesh.
3,000 died and thousands more were injured, while villages were entirely destroyed.
Jersey Overseas Aid has allocated £75,000 to the charity RedR working in Morocco to assess the damage.
"With the generous support of Jersey Overseas Aid, RedR UK are drawing from our previous earthquake response experience and mobilising our position as a bridge between the humanitarian and engineering sectors to provide technical expertise in Morocco.
The funding from JOA will enable us to support local technical and non-technical responders to assess damage to buildings and homes, determining safe entry.
JOA support also enables us to empower engineers and other responders to provide safe, effective, and needs-based humanitarian response in Morocco." - Noor Kuchai, RedR UK Senior Technical Programmes Coordinator.
£100,000 will go to The British Red Cross and their Libya Floods Appeal to provide medical assistance and emergency shelter.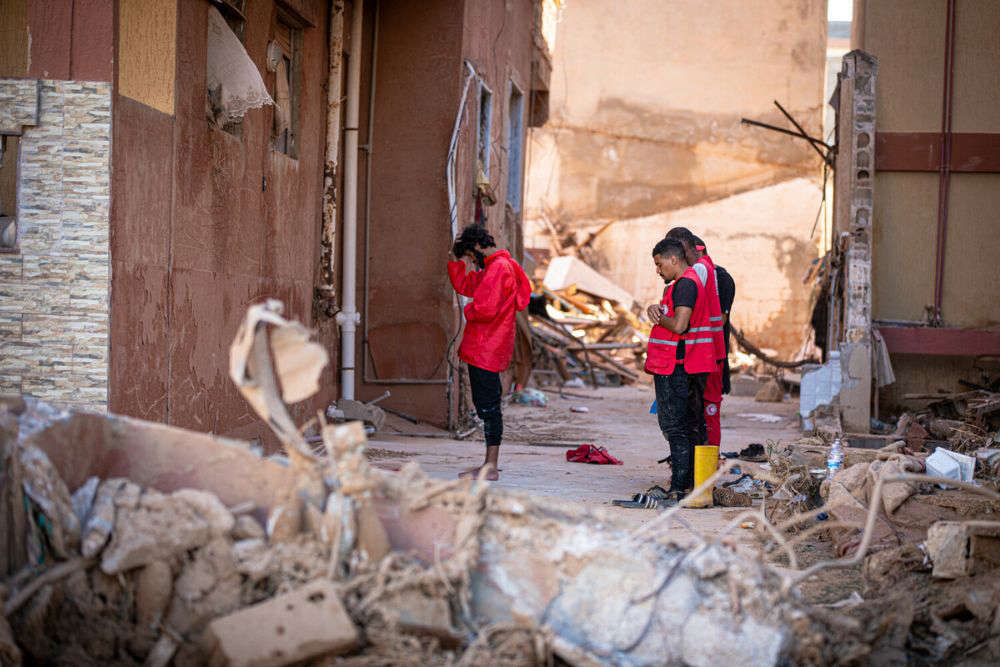 The Libyan Red Crescent will be supported by the money JOA has given to The British Red Cross Libya Floods Appeal.
On 10 September Storm Daniel battered the northeastern coats of Libya, causing two dams to collapse in Derna and washing away whole communities.
The death-toll has surpassed 11,300 and is still rising as thousands more people are unaccounted for.
Roads have been destroyed, making it extremely difficult for aid to reach those in need.
Many agencies are waiting for permission from local authorities to intervene. Conflict, political instability and the deteriorating economy in the region have compounded the challenges.
Richard Blewitt, Executive Director of International for the British Red Cross, said:
"The floods in Libya have caused a shocking level of destruction, thousands are thought to have died and thousands more are still missing.
The priority right now is search and rescue so we can save as many lives as possible. Red Cross teams are responding, providing first aid to those that need it, searching for the missing and helping to reunite families. However, the situation is extremely dangerous and sadly, three Libyan Red Crescent volunteers lost their lives while trying to save the lives of others.
Our thoughts are with their families and all the families who have lost loved ones in these floods."
Deputy Carolyn Labey, Minister for International Development and Chair of the JOA Commission has expressed her sadness at the scale of devastation and loss of life:
"Both disasters have claimed many lives and left thousands homeless and without basic necessities such as food, clean water, shelter and access to medical services. Following close engagement with our humanitarian partners, two allocations have been made to charities RedR and the British Red Cross, both of which are providing critical humanitarian support in Morocco and Libya."