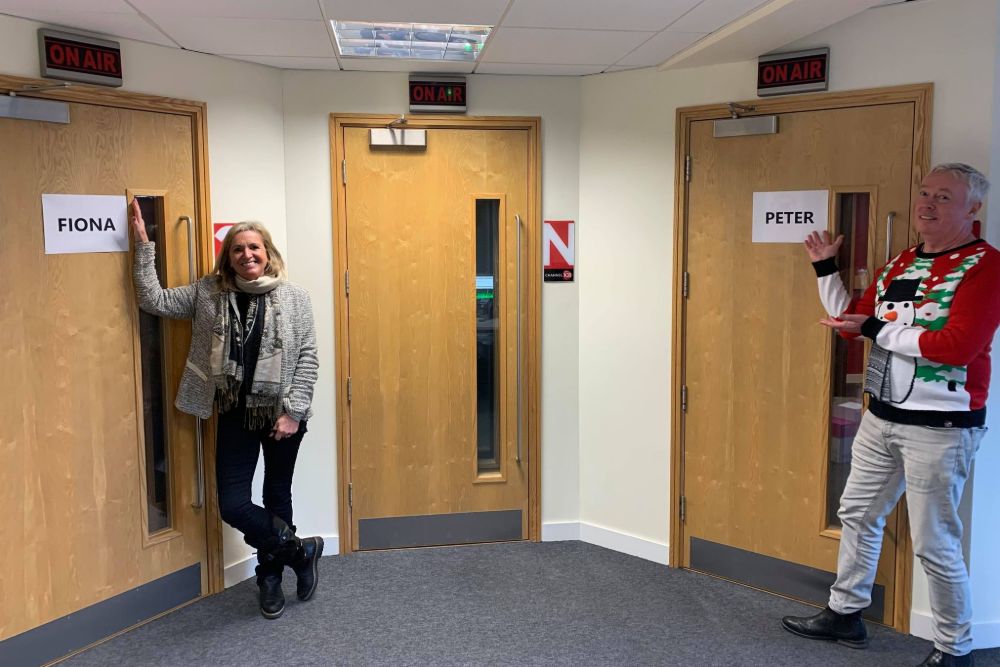 Presenters Fiona Walker and Peter Mac
The 2020 Jersey Christmas Appeal has raised £128,089 for disadvantaged islanders.
That's more than double last year's total, despite the impact the COVID-19 pandemic has had on the island.
More than 200 lots went under the virtual hammer to raise funds, including a flight in a Spitfire, becoming a character in a Peter James novel or playing a round of golf with Ian Woosnam.
This year's charity fundraiser has had to be organised differently, including the Charity Auction broadcast on Channel 103 taking place from two separate studios for the first time.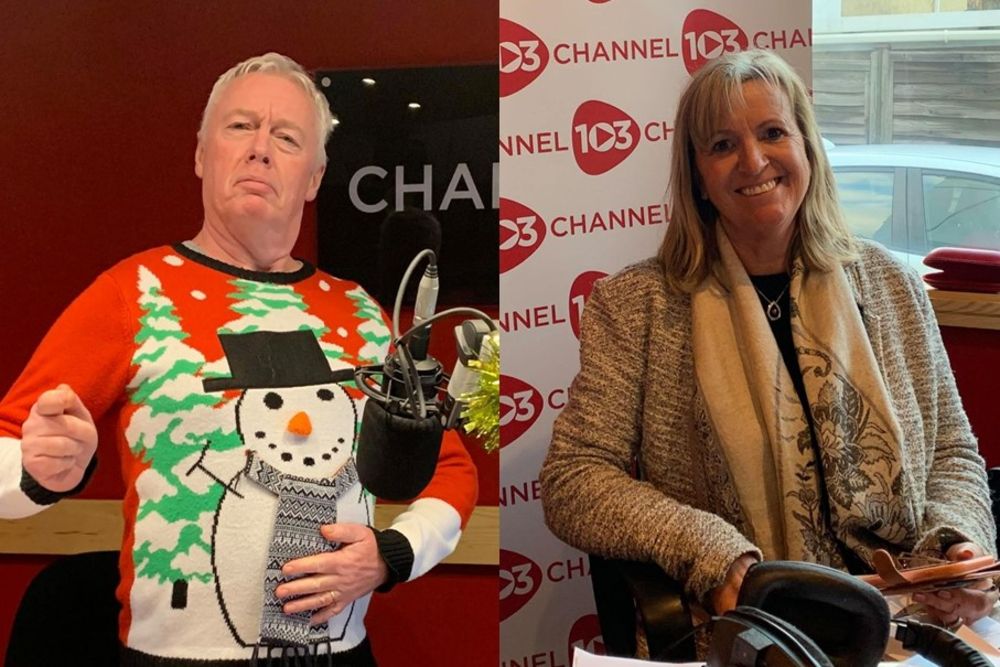 Peter Mac and Fiona Walker
Other measures have also been put in place to protect volunteers and ensure the government's latest measures have been followed.
All the money raised will go towards helping more than a thousand Jersey families who may have been struggling this year, through food or fuel vouchers, festive hampers or Christmas gifts for young people.
Organiser, Annette Blanchet, told Channel 103 the response from islanders has been 'overwhelming':
"It's an amazing result, and I think it's even more amazing when you think what's been going on this year, and certainly with the Christmas Appeal as a whole, we've been thinking 'are we going to be able to raise money so we can still help those who need it?' and to see this amazing result has blown our wildest hopes out of the water.
"We really cannot get over the generosity of islanders - whether it's the companies who've donated the lots, bearing in mind they will have had a rough year too - and to have the Jersey community phoning in and bidding, the response this year really has been overwhelming."
She added that 2020 has been a 'very strange year', and it's good to see the event helping more than ever:
"2020 has been a very strange year. There are people who for many years will have been absolutely fine, and this year have fallen on hard times, and it's great that we are in a position to help them - and hopefully bring a little festive cheer."
The Jersey Christmas Appeal started out in 1897, raising £26 under the name of the Jersey Dinner Fund.