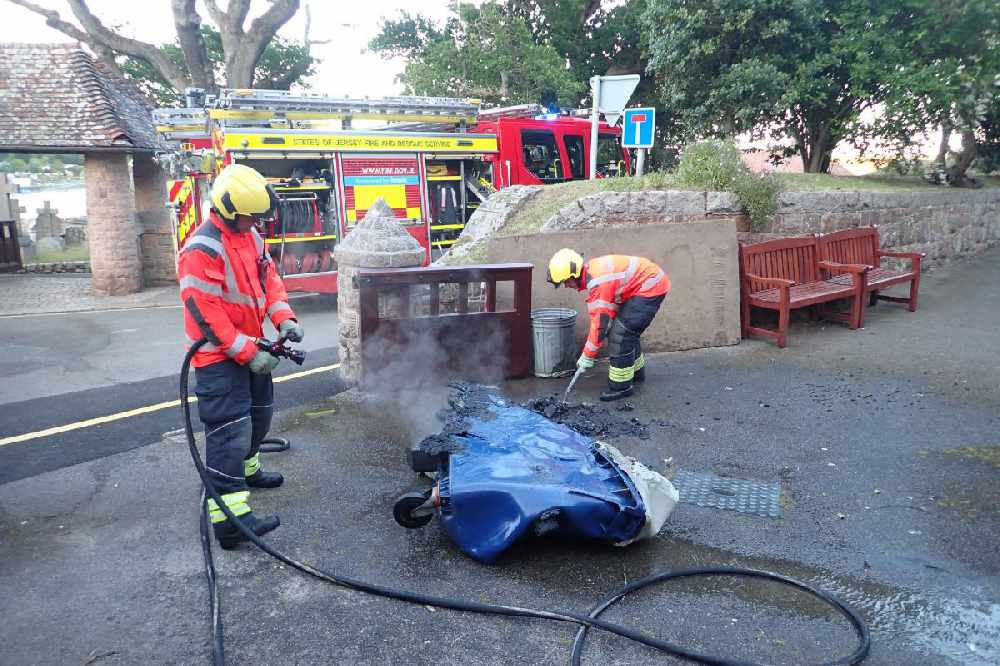 The Fire Service is urging us to make sure disposable BBQs are fully out and cooled before throwing them away.
The warning comes after two bin fires on Wednesday night.
Firefighters were called to a Euro bin alight near St Brelade's Church just after 8pm.
Blue Watch was called out again just after 10pm to Long Beach car park in Grouville.
"The advice from Jersey Fire & Rescue when disposing of a disposable BBQ is to make sure it is fully cooled down by cooling it with cold water."
Jersey had its warmest day since Easter Sunday yesterday, with a high of 24.9 degrees Celsius recorded at the Maison St Louis Observatory.
The warm weather is forecast to continue into the Bank Holiday weekend with temperatures of around 20°C.