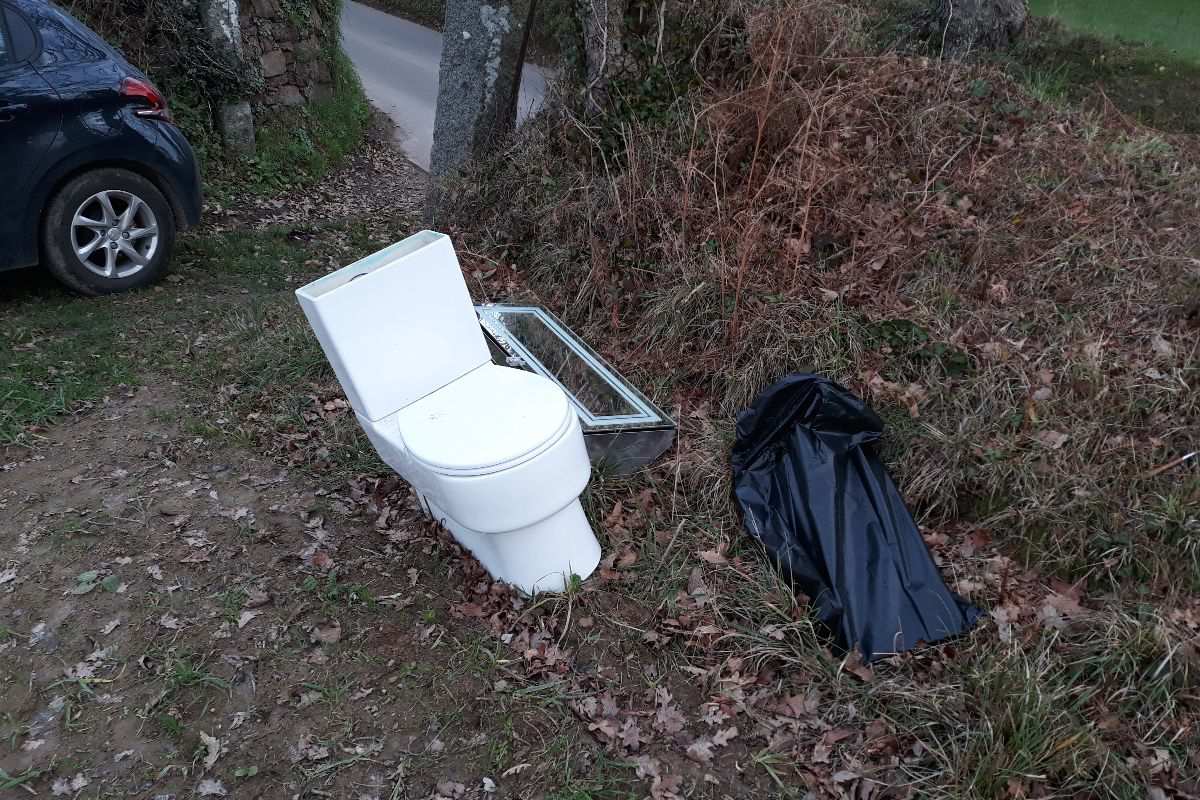 The States of Jersey's Environmental Protection team is appealing for information after a toilet, bathroom cabinet and tiles were found dumped in a field off a country lane in Trinity.
They were found in an isolated area near Trinity Village:
Environmental Protection is seeking any info on this corner bathroom cabinet & tiles dumped in a field off a country lane near Trinity Village. If you recognise these items, noticed anyone or vehicles in the area recently please let us know: Call 709535 or envprotection@gov.je pic.twitter.com/WCK7K7H6Qh

— States of Jersey (@StatesofJersey) January 11, 2019
Richard Runacres is Waste Management Officer for the Department of Growth, Housing and Environment:
"It is particularly disappointing that an individual or business has taken a decision to dump their waste in the tranquil countryside of Jersey. As a community, we all have a part to play in keeping Jersey clean and tidy. That means taking responsibility and dealing with your waste properly."
Anyone who noticed anyone fly-tipping the waste or saw vehicles in the area is asked to get in touch by calling 01534 709535 or emailing envprotection@gov.je.