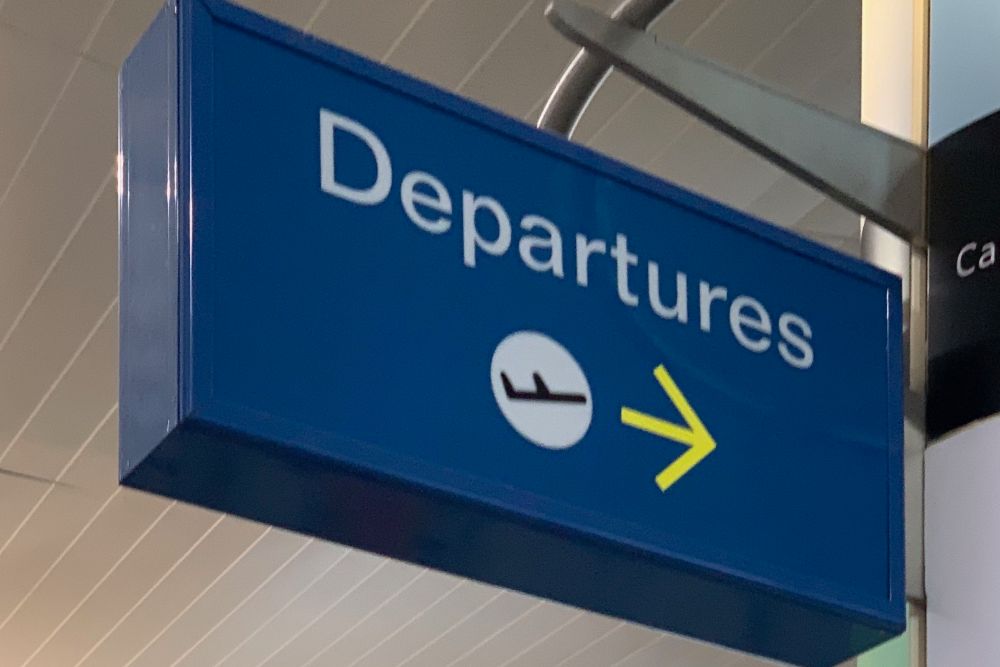 The government has announced which areas of the British Isles will be classified as green, amber, and red when the traffic light travel system resumes on Monday.
It follows an unsuccessful States Assembly vote on whether to tighten border controls, which would've seen fewer areas recognised as green, with more amber regions.
From next week, travel can resume between Jersey and the rest of the British Isles, with the island remaining closed to international travel until at least Monday 17th May.
All travellers need to have a PCR test on arrival, day 5 and day 10 - or self-isolate for 14 days without testing.
Passengers coming from a 'green' area have to isolate until they receive a first negative test result, with amber arrivals having to isolate until a day 5 negative test result and day 10 negative test for red areas.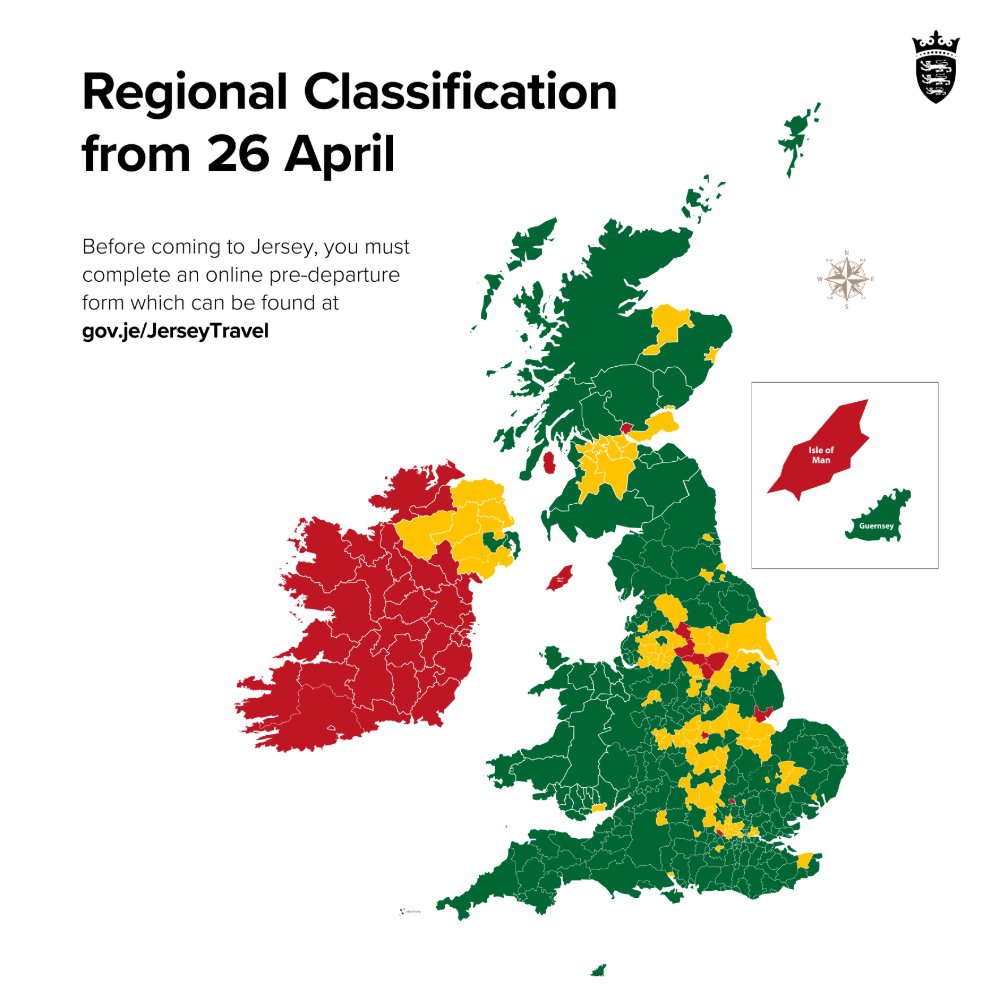 Regional travel restrictions coming into effect next week
You can search the full list of regional classifications on Gov.je.
Jersey's Health Minister, Deputy Richard Renouf, says its an important first step in the island's reconnection process:
"Many of us have eagerly awaited this time when we can start to move freely again to see family and friends in the UK and other Crown Dependencies.
"Our management of COVID-19 and the health and wellbeing of Islanders remains our top priority and this reopening has been assessed as being safe, in combination with our other public health measures, including our vaccination programme.
He adds that the island 'cannot stay closed off forever' and the evidence shows the UK is in a far better position than previous months:
"We will continually monitor the impact of reopening borders and plan to take a cautious approach to seeing how travel might impact on active cases and any ongoing transmission in Jersey."