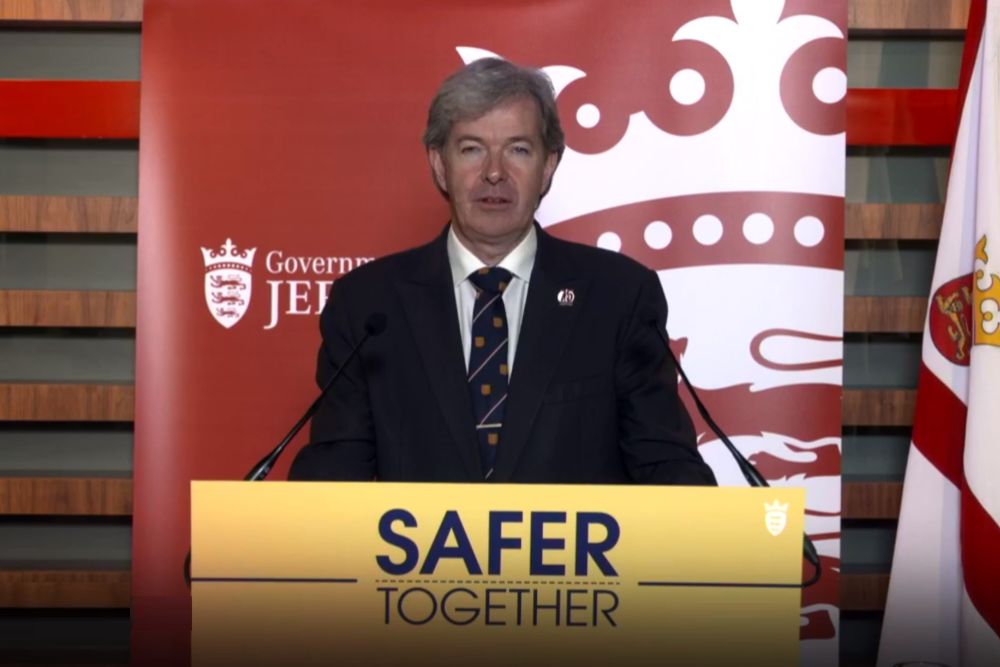 The Chief Minister has moved reassure worried islanders following the recent jump in coronavirus case numbers.
In a statement, Senator John Le Fondre says more safety measures are planned - including mandatory mask-wearing in indoor public spaces - and the government is trying to balance the risks.
30 people were diagnosed over the past weekend, and four more on Tuesday, bringing the number of known active cases to 64.
That has led to concern among islanders at the risk posed to the community, as well as calls for stricter border controls.
The Chief Minister says the 30 weekend cases were found from more than 3,500 swabs, which is a positivity rate of just 0.84%.
He adds that most of the people to test positive since the borders reopened have been returning islanders rather than visitors, and the government doesn't want to isolate people for longer than currently is the case because the risk is so low.
"Since airline schedules resumed on July 3rd, around two-thirds of positive results have been from returning Islanders. And over this weekend, seventeen of the twenty-five arrivals were residents and eight were visitors.
We do not isolate arriving passengers for a longer period because the risk is so low (below 1%), and to isolate 99% of people needlessly is against the advice of our Deputy Medical Officer of Health, Dr Ivan Muscat, due to its lack of proportionality.
We do not want to prevent Islanders from leaving Jersey to visit friends and family or to take children to University. Behind each number there is a family story and I hope people will remember that there are real people behind these statistics.
We need a proportionate and balanced response that is right for Jersey. While we follow what is happening in our neighbours carefully, we do not blindly follow the measures they are taking. We have our own medical and economic advisers and they have kept us in a great position to date."
Countries and regions on Jersey's Safe Travel list are being reclassified from this Saturday, with many more places becoming amber or red and requiring up to 14 days isolation on arrival in the island.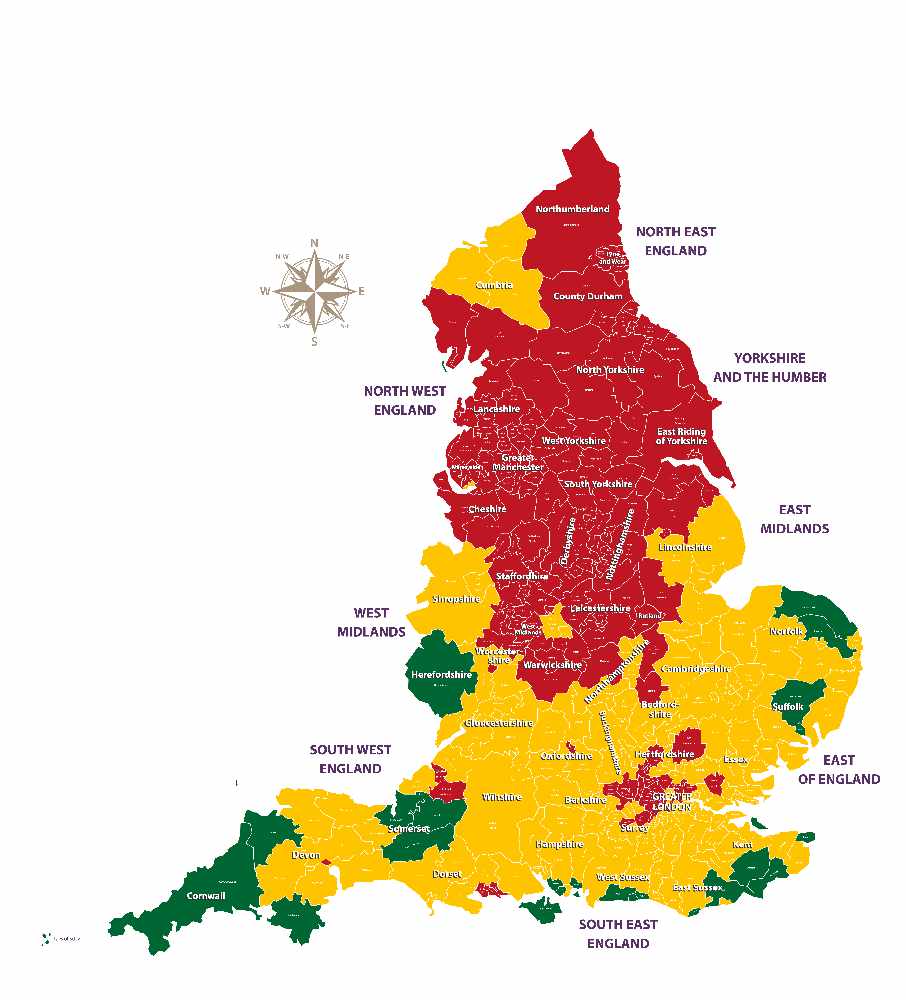 People coming from the few remaining green areas also have to isolate until they get a negative result to their first swab.
The government revealed on Tuesday that a second person is in hospital with the infection, and that the source of one active case is unknown.
It responded to concerns about potential community spread by issuing the following statement:
"We have no evidence, based on our Contact Tracing, to conclude that there is any community transmission on the Island.
The Contact Tracing Team continue to investigate all direct contacts of positives cases and advise those contacts what measures they need to take.
Direct contacts are at higher risk of being infected, so it is the Contact Tracing Team's job to monitor their welfare and in turn, build relationships with people to establish, as accurately as possible, who can be connected with certain cases. This takes time and the team continue to work to build the fullest picture possible of active cases.
The objective remains to contain all confirmed cases and delay the spread. All positive cases are isolated and once determined, all direct contacts advised to do the same, to avoid undetected community transmission."
A free app to alert people in Jersey if they've been within two metres of, or spent more than 15 minutes with someone who has coronavirus, is now available to download.
The Covid Alert App uses bluetooth technology to record the anonymous IDs of devices people come into contact with.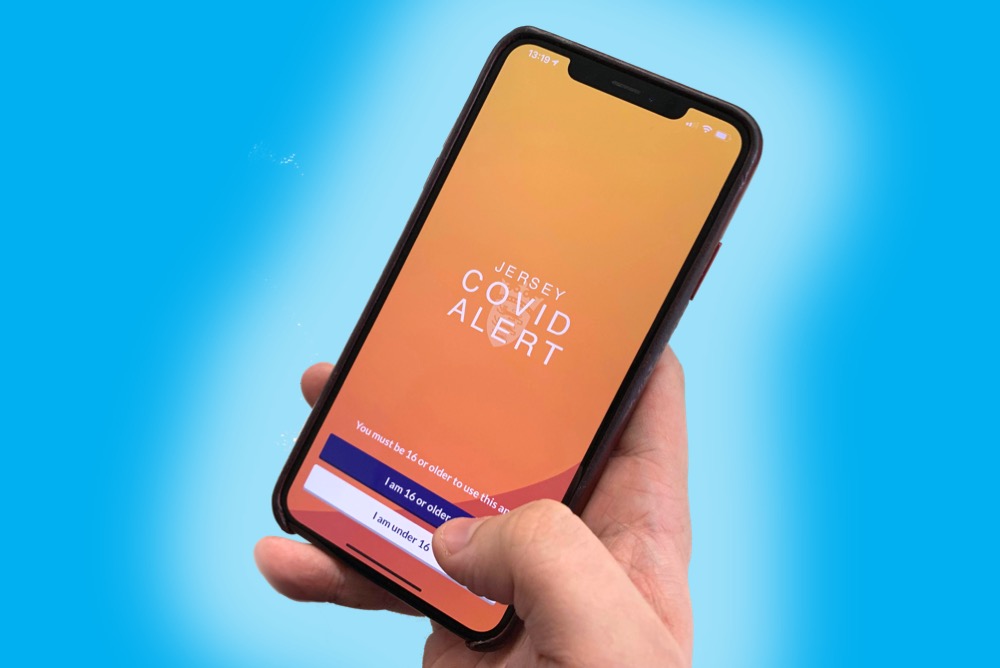 You can see how to use it here.
"Keeping your distance and washing your hands regularly is the best way to prevent catching the virus. Shops should be encouraging mask-wearing and hand sanitiser use and Islanders need to play their part by leaving their contact details when visiting leisure and hospitality venues.
If we all stick to these rules, we can keep each other safe." - Senator John Le Fondre