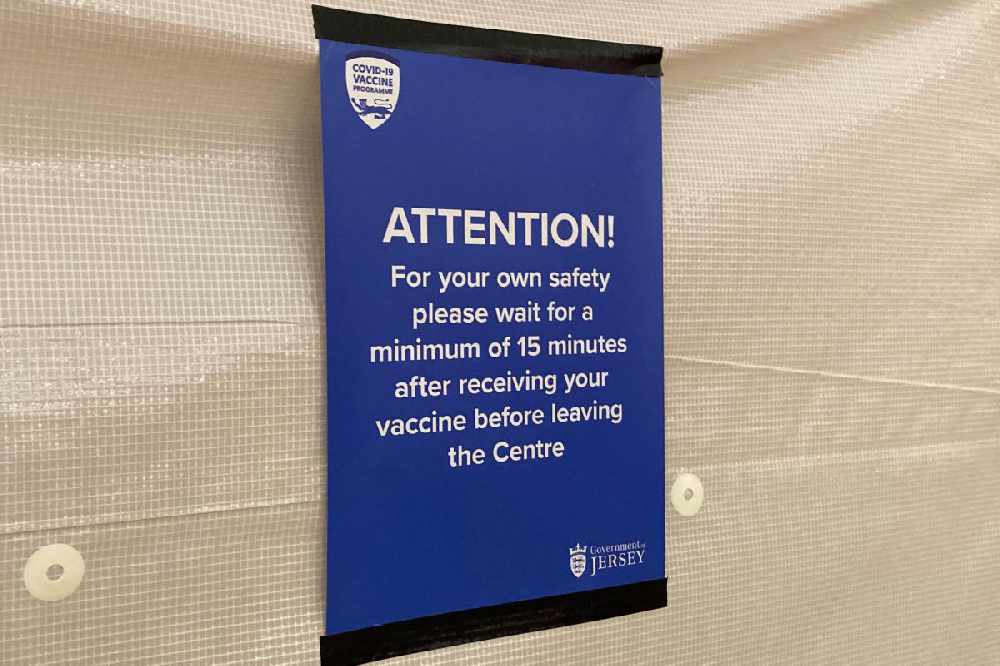 Nearly 8,000 second vaccine doses were given out in Jersey between 28 March and 7 April.
The number of second doses given to people in their 70s has doubled in that time.
It's up from 36% to 72% of 75 to 79-year-olds and up from 29% to 60% of 70 to 74-year-olds.
22,700 second doses have been given altogether, compared to nearly 14,800 the week before.
We've published the latest statistics regarding the number of COVID-19 vaccines delivered as at Sunday, 4 April 2021.

Vaccination numbers posted on a Thursday reflect data up until the previous Sunday. pic.twitter.com/Qzzej5XqKy

— Government of Jersey (@GovJersey) April 8, 2021
52% of adults in Jersey have been vaccinated.
89% of care home residents and 85% of care home staff have been fully vaccinated, along with 53% of high-risk islanders and 42% of islanders defined as being at a moderate risk of becoming ill if they get Covid-19.
Three-quarters of frontline health workers have received both doses, as have 56% of other health staff.
"Phase 1 of the vaccine rollout has allowed us to protect the most vulnerable Islanders, including the elderly, those working in healthcare settings, and those who are clinically extremely vulnerable and clinically at risk.
"By rolling out second doses of the vaccine at pace, we're able to offer an increased level of protection from infection to more Islanders. This raises our overall population immunity, and helps keep more people safe.
"As we continue to roll out second doses, the team are working hard to vaccinate everyone within 12 weeks of their first dose, while also ensuring that the programme continues to run efficiently." - Becky Sherrington, Head of the Covid-19 Vaccine Programme.
45 to 49-year-olds can book a vaccine appointment. There are more details here.
Pfizer and Moderna coronavirus vaccines will, in the main, be held back for 18 to 29-year-olds in Jersey.
It's after the UK medicines regulator recommended that under 30s be offered an alternative to the Oxford vaccine because of the risk of very rare blood clots.
People who got Pfizer for their first jab will still get it for their second.
"What we're not doing is cancelling any option of an alternate vaccine for the 40s and 30s. Whilst we'll predominately use the AstraZeneca that we have to vaccinate these population groups, if there is a requirement to offer an alternative vaccine for those age groups we'll work to make that possible for them." - Ross Barnes, Operations Lead for Jersey's Vaccine Programme.
Under 30s are due to get their first jab in May.