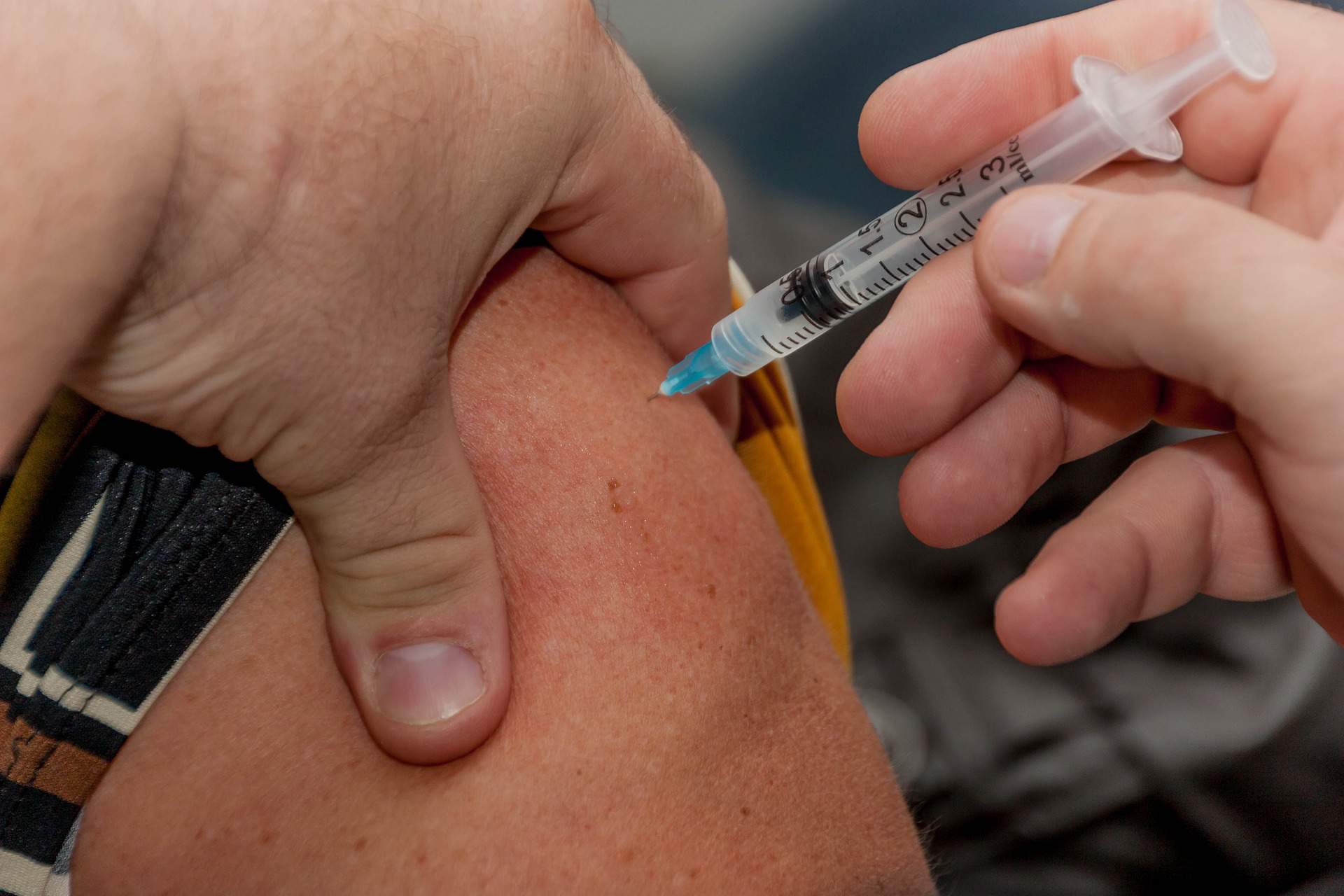 Islanders in their 40s will be able to book their first COVID-19 jab from today.
Bookings will open this afternoon for anyone aged 45 to 49, or next week for 40-44 year olds.
Jersey's vaccination programme lead Becky Sherrington has told Channel 103 the first appointments will be available this weekend:
"We're opening up the bookings later on today for 45-49 year-olds, so they can start getting their jabs from Sunday 11th April.
"On Monday 12th April, bookings will open up for 40-45 year-olds, so they can have their appointments from Wednesday 14th April."
Health Minister, Deputy Richard Renouf, has encouraged anyone eligible for the jab to book an appointment as soon as possible:
"This has always been a community effort and all the public health measures we have taken so far have been to protect our population and especially our most vulnerable. Getting vaccinated is no different and vaccination will keep this virus at bay while we continue to reconnect with our sense of normality, by working through the stages of reopening."
The next phase of the vaccination rollout comes after the UK's medicines regulator recommended that under 30s shouldn't get the Oxford-AstraZeneca jab because of a 'very rare' risk of developing blood clots.
Jersey's Deputy Medical Officer of Health, Dr Ivan Muscat, has re-assured islanders that it is safe to be vaccinated:
"It is normal to feel some side effects after receiving the vaccine. We continue to work closely with the Medicines and Healthcare Products Regulatory Agency and the Joint Committee on Vaccination and Immunisation both of whom have again reiterated the huge benefit and importance of maintaining our COVID vaccination roll out."
Appointments can be booked online or by calling Jersey's free Coronavirus Helpline, 0800 735 5566.