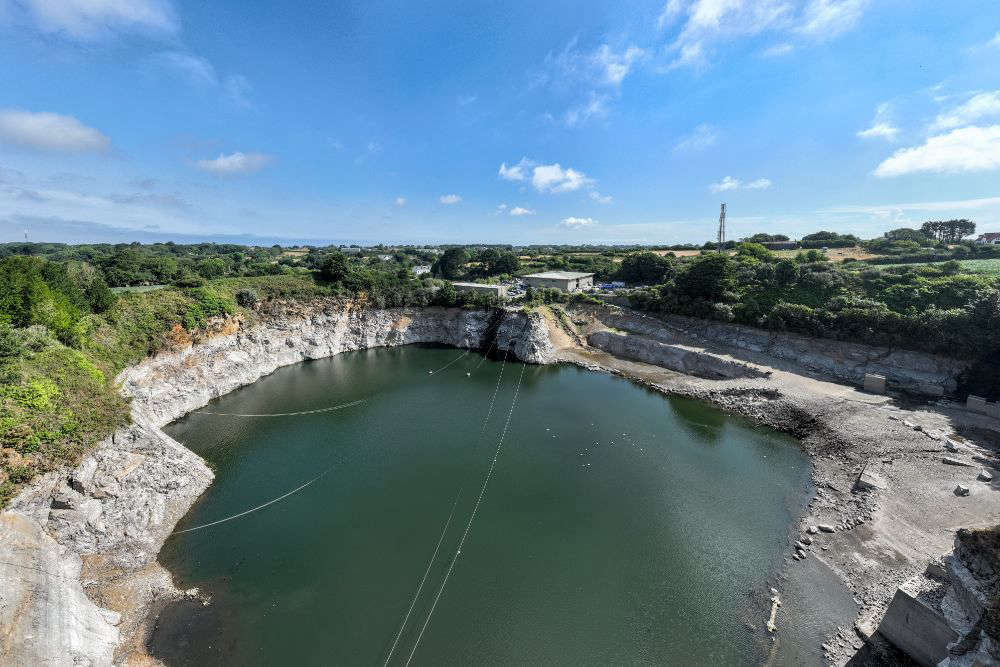 Guernsey Water's Brickfield Quarry Reservoir.
Guernsey Water says reserves are low for August at 77% of capacity.
The States-owned company is repeating its message from last month for islanders to 'use water wisely.'
It says people need to consider their usage, highlighting the use of hosepipes on gardens as being wasteful.
It also wants people to report any leaks or stream pollution incidents immediately.
Steve Langlois, Guernsey Water's managing director, says the capture and storage infrastructure is good, but we mustn't take rainfall for granted:
"Our two immediate questions are how much rain will fall between now and next spring, and how much water we will use during that time? We cannot control whether it rains, but we do have some control over how much water we use, so we are asking everyone to think very carefully about their water use.
We must never think we are immune to water shortages. We have experienced droughts in the past that would still require water restrictions if they were repeated today."
Mr Langlois says they predict drought conditions once every 20 years:
"Restrictions could still be needed if the dry weather continues, especially if that is followed by a dry winter, as we saw between 1991 and 1992."
The warning comes as temperatures across the bailiwick are rising again, with high of 29 Celsius predicted by Saturday (13 August).
The hottest day of the year so far was recorded on 18 July when it reached 34.2°C.
It was the second warmest day ever recorded here, just falling just short of the 34.3°C figure set in 2003.
The prolonged dry spell could be broken this weekend, with a 20% chance of rain on Saturday and 50% on Sunday, with potentially thundery showers.