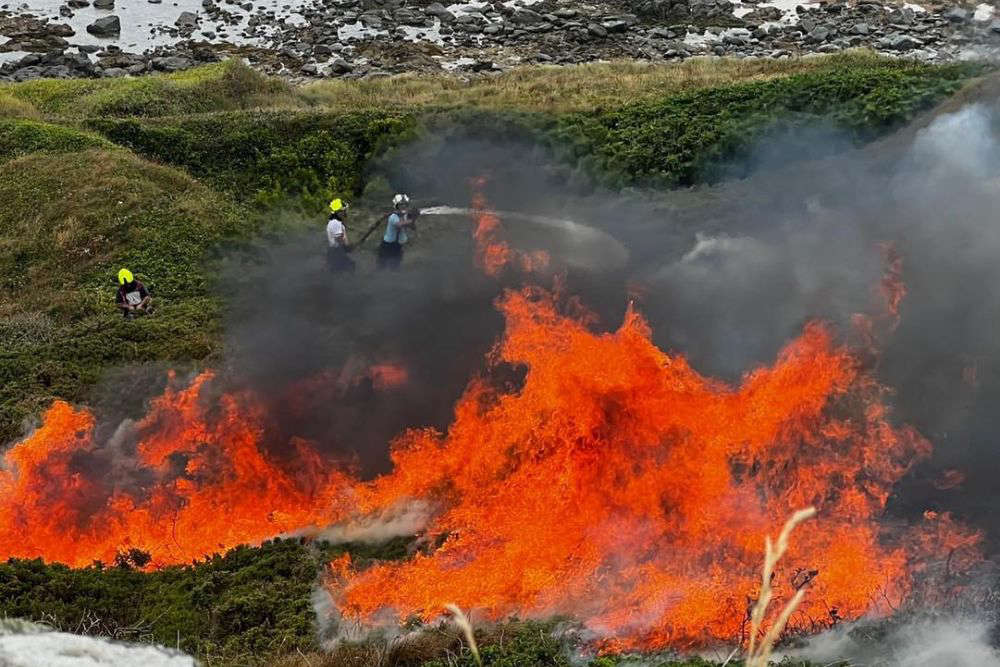 An area of the gorse reignited after volunteer firefighters dealt with a huge blaze on 19 July. Picture Credit: Alderney Voluntary Fire Brigade.
Alderney's volunteer firefighters have received a vote of thanks for their swift work to deal with a gorse fire near Fort Tourgis last week.
After a nine-hour operation to extinguish a blaze on the western slopes of the Fort, which was caused by lightning hitting tinder dry undergrowth, the fire brigade was called to the site again after an area of the gorse reignited.
One 'attack line' was deployed to extinguish it and the volunteers stayed for just over an hour to continue dampening the area.
The site has been visited daily since the original fire to dampen the area, as this type of fire is known to burn underground for several days and reignite on the surface.
The firefighters have also been given a vote of thanks for completing a five-day Rope Rescue course.
They worked on the rock faces at Telegraph Bay and near the Lighthouse.
The States of Alderney Policy and Finance Committee proposed the vote of thanks after it was proposed by Boyd Kelly.