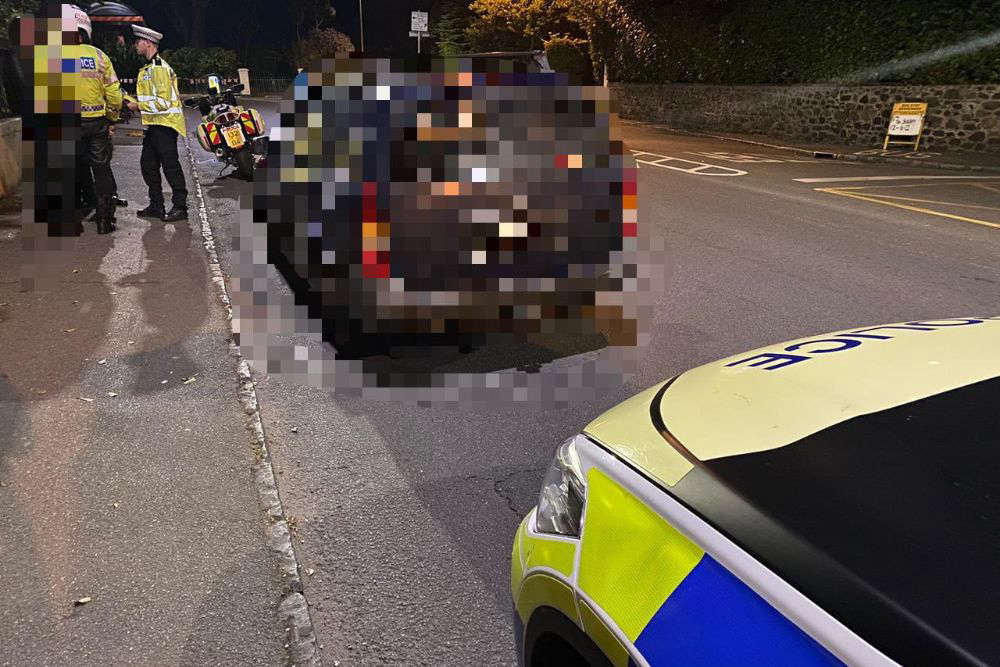 Image Credit: Guernsey Police
Three people have been arrested on suspicion of drink-driving in Guernsey last night.
One of the motorists stopped was found to be more than three times over the legal limit - with Guernsey Police saying the driver 'nearly collided' with a Police vehicle.
We're being urged to never drink and drive - and get a taxi, catch the bus, designate a driver or walk home instead.
We've just arrested a third person on suspicion of drink driving. They blew 110 at the road side, which is roughly 3 times the limit, and were stopped after nearly colliding with a police vehicle.

Every single one of these incidents could have resulted in a fatal collision. pic.twitter.com/90xCMGOWOC

— Guernsey Police (@GuernseyPolice) June 12, 2022
Officers also had to break up a fight at the town taxi rank, arresting two people.
Two people have just been arrested following a fight at the taxi rank. Officers were on the scene very quickly and are still speaking to witnesses.#TweetOnTheBeat pic.twitter.com/GWfaR0N7F7

— Guernsey Police (@GuernseyPolice) June 12, 2022
Guernsey Police have been giving real-time updates of the incidents they've been dealing with on their social media pages.
It's the third time the force has run its 'Tweet on the Beat' initiative, which aims to inform islanders of the day-to-day work its officers get up to in the course of their duties.
The updates are continuing until 5pm on Sunday 12 June. You can follow them on the Bailiwick Law Enforcement Facebook page or @GuernseyPolice Twitter account.