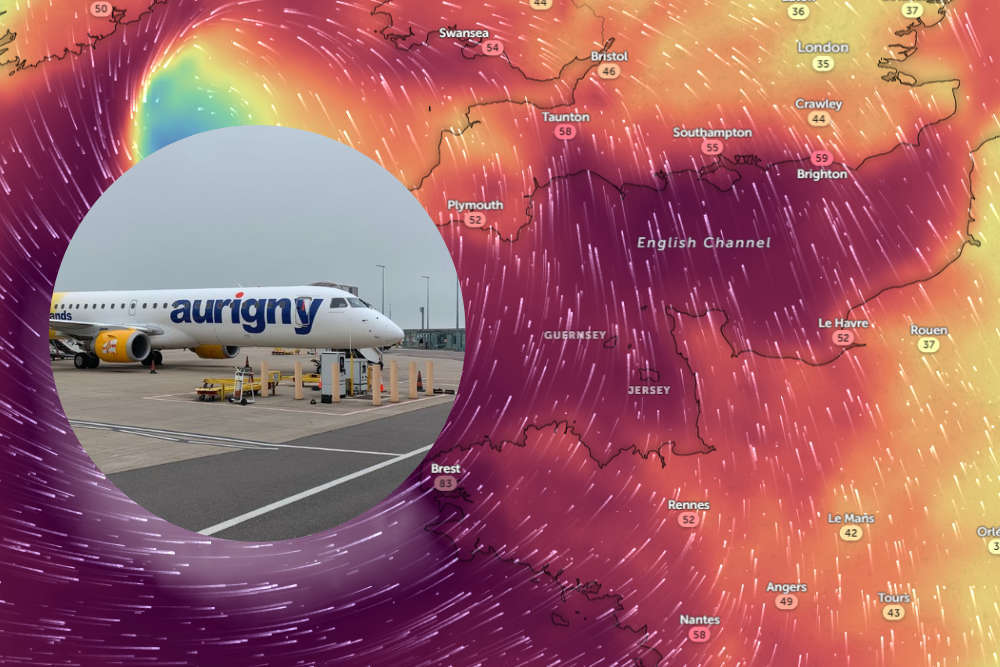 Guernsey Ports says services cannot operate safely on Thursday (2 November) due to the forecasted storm-force winds.
From Wednesday evening, until 10 o'clock Friday morning (3 November), the airports in Guernsey and Aldnery will be closed.
This period is when the worst of the severe weather from Storm Ciaran is forecast to hit the English Channel.
Guernsey Ports says the hubs will reopen later on Friday morning so full systems and safety checks can be carried out.
The company says it has also chosen to extend the operating hours of both airports on Friday to enable airlines to catch up on any backlogs.
On 3 November, Alderney's will remain open until 9:00 pm, while Guernsey's will operate until 11:45 pm.
Guernsey Ports chief operating officer Ross Coppolo says they will keep providing updates:
"We are having to respond to the anticipated extreme weather and some impact on travel was inevitable.
We are continuing to work with our air and sea carriers and other stakeholders to keep the disruption to a minimum, but at the same time ensuring the safety of our staff and that of the public, which is our priority."
Medevac services will not be available from 9pm tomorrow evening (1 November), until midday on Thursday - also this could change.
Guernsey's terminal forecourt will also be closing, from 6pm tomorrow evening, until the airport reopens on Friday morning.
Aurigny is offering passengers the flexibility to rebook their flights if they're scheduled to fly between midday on Wednesday and the last flights on Thursday.
Blue Island's customers on affected flights will be contacted and will be able to choose an alternative flight, at no additional cost.
The airline will also offer a refund or voucher during this period, saying it understands some would prefer not to fly.
In Jersey, all commercial flights will also be cancelled and the airport closed to passengers all day on 2 November.
Condor has said it expects the longest disruption in its history, with no high-speed sailings for more than seven days and significant disruption expected on its Clipper and Goodwill services.