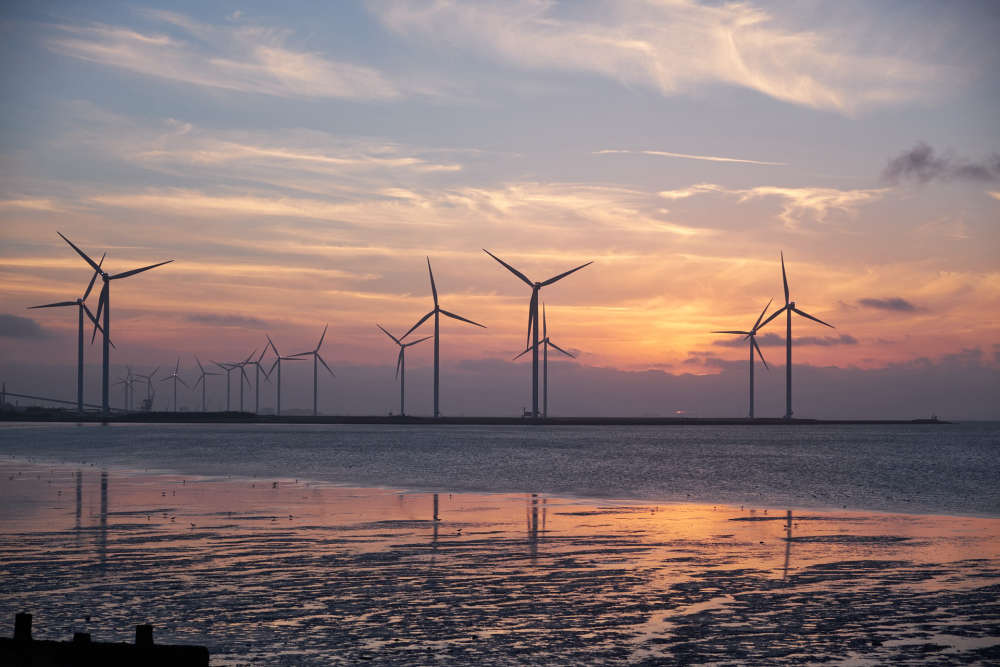 Deputy Carl Meerveld has been replaced as chair of a P&R committee investigating wind energy. He claims it's because he's offering an alternative to GST.
Deputy Meerveld says he's spent many hundreds of hours researching wind energy. He argues that the seabed off Guernsey could be leased out and making money within two years.
P&R says this doesn't accord with the majority views of its sub committee.
The senior committee says deputy Meerveld's public comments on the revenue potential of wind are 'unevidenced speculation' and 'could be viewed as unprofessional and could jeopardise potential partnerships with third parties interested in exploiting wind energy in the future.'
Deputy Meerveld says he's been replaced because P&R wants to persuade deputies and the public that GST is the only option:
"It seems that any question you ask, their answer is GST. They are trying to avoid discussion of any other alternatives and it's not doing justice to our community because we have to look at every option."
Deputy Meerveld says leasing the seabed out to a commercial wind developer could be done by the end of 2024 and bring in millions in rent. P&R says at a recent UK renewable energy auction, no developers put in any bids for offshore wind farm sites. It says Guernsey is yet to finalise a lease deal for its seabed from the Crown.
Deputy Meeveld says he knows the wind energy market:
"I've done a deep dive and acquired the knowledge, they haven't. They are dismissing that work that I've done and the fact I know more about the subject than they do."
Policy and Resources has replaced deputy Meerveld with deputy Chris Blin, who's also opposed to GST. He says the sub committee's commitment is clear:
"We're here to ensure that Guernsey's exploration of wind energy is driven by professionalism, grounded in evidence and focused on responsible, long-term benefits for our community to maximise the opportunities within our local waters."