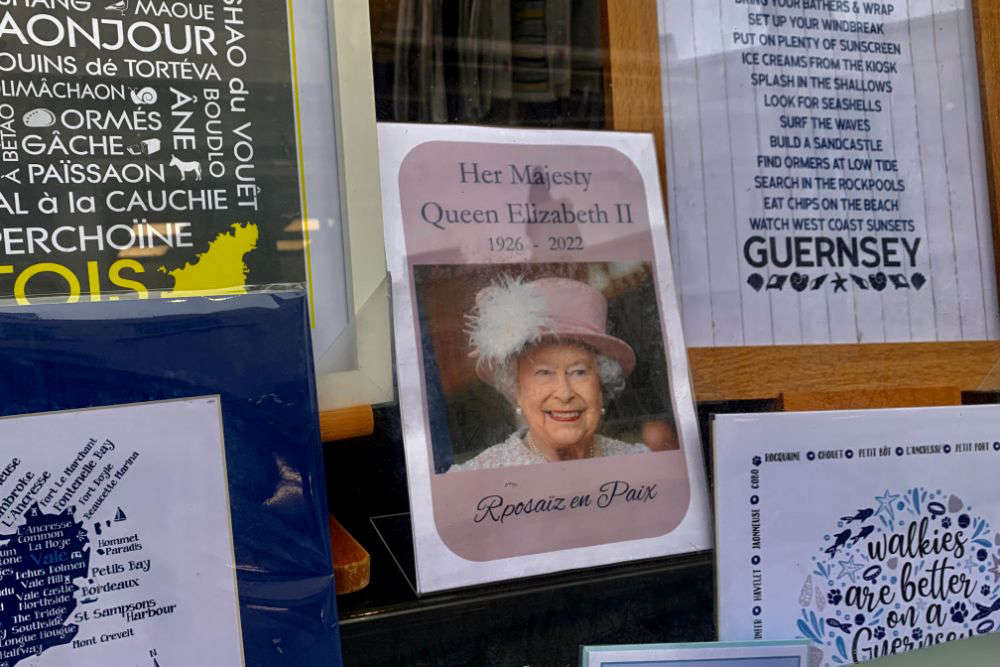 Her Majesty's likeness can be spotted throughout Town, and flags are flown at half-mast.
Most public buildings have confirmed their closure on the day of the Queen's funeral (Monday 19 September) - with the exception of the ports and airports.
As local businesses decide whether to remain open, people walking through the high street are reminded of her passing.
Meanwhile, islanders have continued to lay floral tributes in the Sunken Gardens and a special Service of Thanksgiving for Her Majesty Queen Elizabeth II has been arranged at Guernsey's Town Church, this Saturday (17 September).