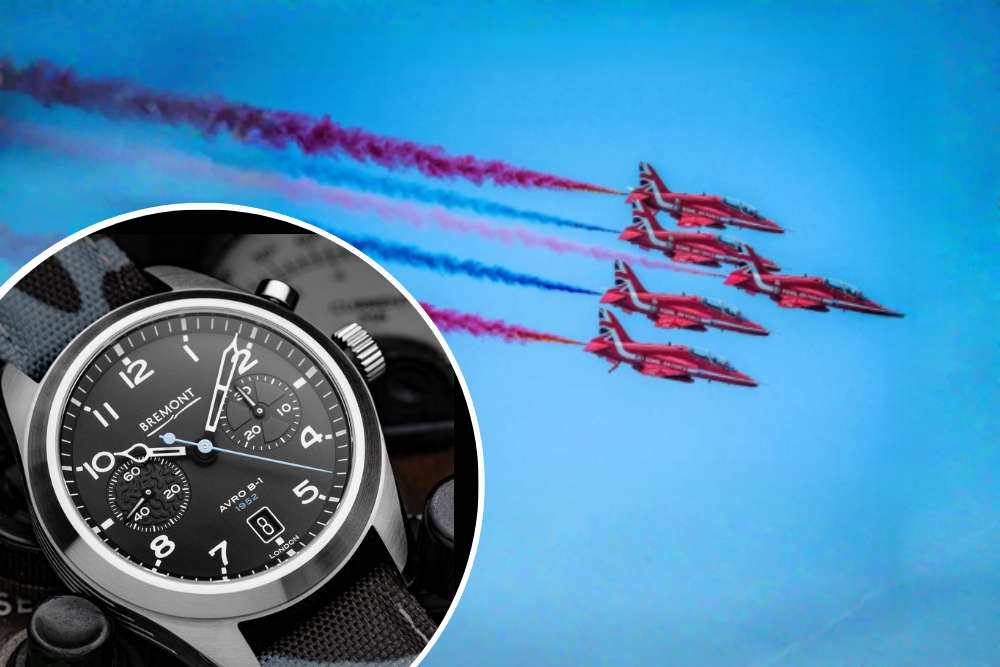 Islanders have the chance to win a Bremont Vulcan watch, valued at £3,600.
Local jewellers Ray & Scott are selling up to 350 tickets for a Christmas raffle, with a luxury prize.
The limited edition Bremont Vulcan watch has the unique number of 201 - Guernsey's Squadron number.
It also has a camouflage pattern on the dial and strap, and an Avro Vulcan Bomber engraved on the back.
Jeff from the jewellers says this is an iconic RAF aircraft:
"The Vulcan used to come here, the last time about 12 years ago.
You'd know it if you saw it.
When it used to level off in St Peter Port and then blast off to Jersey the vibrations from it were incredible - it's amazing."
He's happy they are supporting the display:
"The tourists and the locals always love the air display. I always used to take my daughter out of school to see it.
I think it costs about thirty thousand pounds for it to be put on, so obviously we are trying to raise as much money as we can."
Tickets can be purchased for £25 from Ray & Scott on the Bridge.
The draw will take place on Friday 22 December.