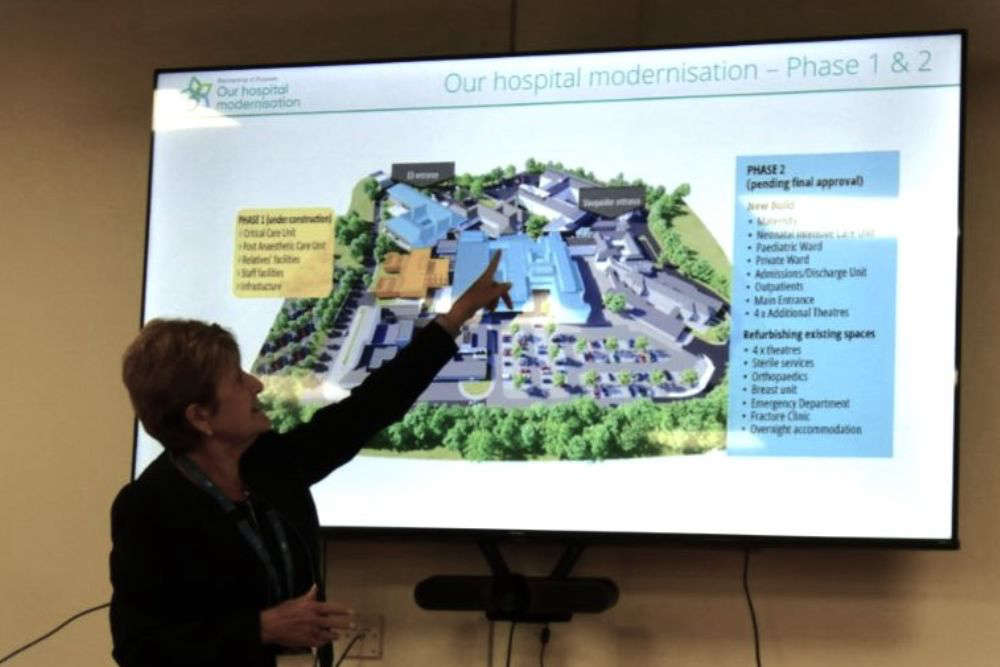 Director of Hospital Modernisation Jan Coleman Presenting
Health and Social Care has held a presentation, ahead of the States decision on which of Guernsey's major projects should be funded.
HSC, the committee behind the Hospital Modernisation Project says it is concerned without Phase 2's completion Guernsey won't be able to deliver safe and sustainable healthcare in the future.
P&R had suggested this next phase should be put on hold indefinitely to enable other major projects, such as education reforms, to receive sufficient funding.
The senior committee had warned when GST failed to get approval in February, that this kind of spending review and cuts would be necessary.
With approval, the hospital's second phase would include building several new units and refurbishing ten existing areas, including four operating theatres.
The price tag attached has increased significantly over the years: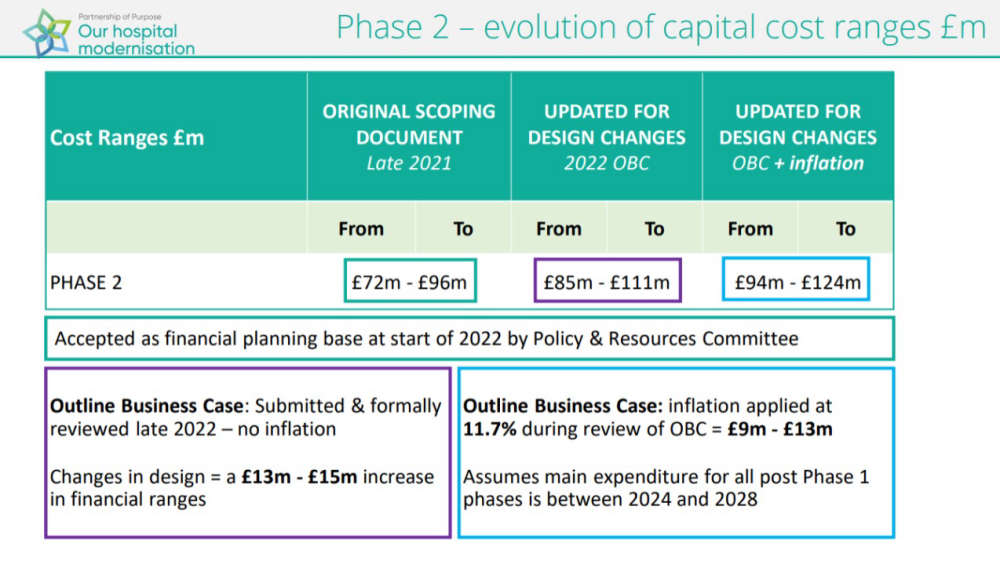 However, the director of the project, Jan Coleman, says they have ensured the plans are not excessive:
"We've spent years scrutinising what we really need. So we know this design is what this island needs for the future.
So could you reduce the cost or the design? We can't. And the longer we leave the construction the more the cost is going to go up for materials and inflation.
People have criticised us by asking if this is overkill, and I can say, hand on heart, no it's not.
All future healthcare depends on this. I've been here for years and I think we've waited too long already."
The emergency department used to assess and treat 17,000 patients each year, but this has increased to more than 22,000.
Mrs Coleman says the current hospital layout could present risks to patients, and Phase Two would rearrange the wards and facilities appropriately:
"When you come into the hospital it's all about how you move through it, to actually help you stay alive, help your treatment and speed your recovery. So currently the layout is just bits here and there built on. This new design bolts it all together so the flow is then correct.
By putting all our theatres together you save on equipment costs, you save on staffing costs because they'll be one team. At the moment we've got them at two different locations."
This abstract graph shows how the building would flow: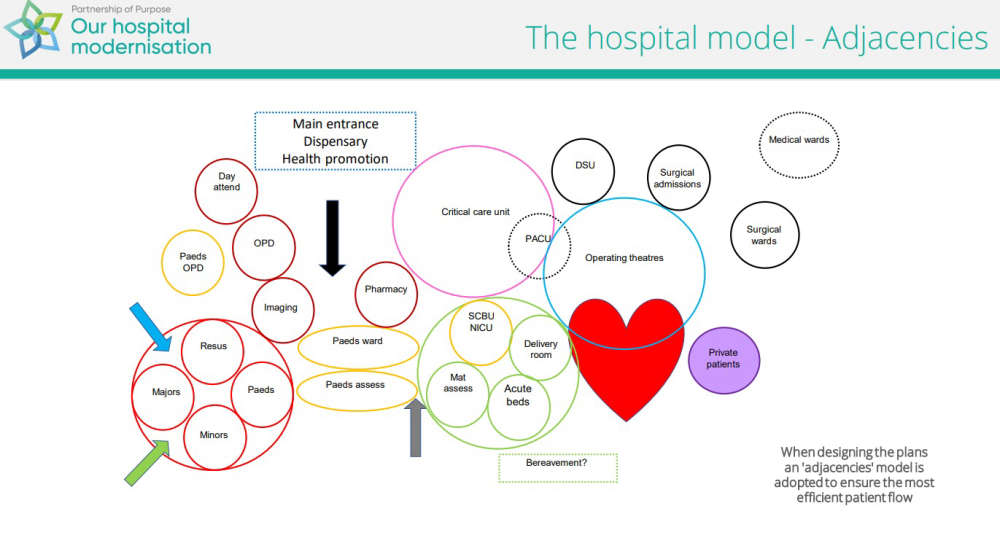 The President of the Committee for Health Social Care says the Bailiwick's aging demographic has influenced the designs.
Deputy Al Brouard says bed capacity is needed for the island to survive a 'silver tsunami":
"Time is not working for us, it is against us.
Every year we delay, the more problems we store up for the future and there is no easy answer if we don't have the hospital modernisation."
The funding of major capital projects will be on the agenda of the July States meeting.