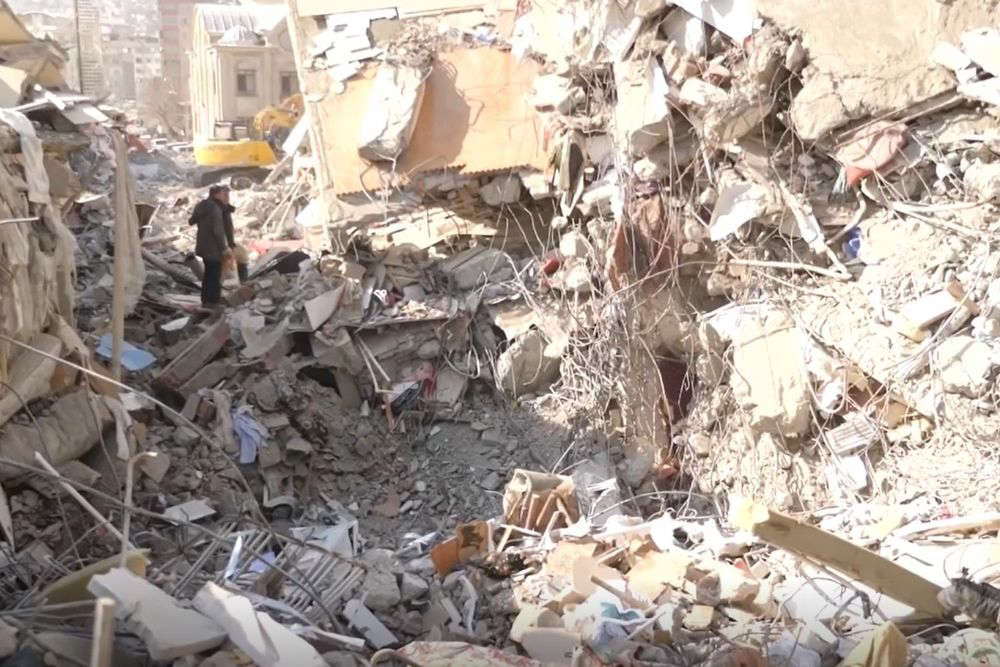 People in Guernsey have donated more than £31,000 to the Bailiff's Turkey-Syria earthquake appeal.
The Bailiff's Disaster Relief Fund opened last month in the aftermath of devastating earthquakes in southern Turkey and northern Syria that killed more than 50,000 people.
Since then, islanders have donated more than £31,000.
Bailiff Richard McMahon says these funds will go to the Disasters Emergency Committee, to provide medical treatment and everyday essentials to survivors.
"Many lost their homes and now face trying to survive in the depths of winter.
Unfortunately, it is another devastating humanitarian crisis on a significant scale which will cause long-term suffering.
I have again been humbled by the generosity of the Guernsey community."
This week, the first transfer of £30,000 will be made to the DEC.
The Bailiff's Relief Fund remains open for those still wanting to fundraise and donate to help the ongoing aid efforts.
"We know that any donation, however small, will be well-received through the DEC's partner charities and will be put to good use."
How to give:
Anyone wishing to make a donation to the Turkey-Syria Appeal through the Bailiff's Disaster
Relief Fund can do so as follows:
• By bank transfer:
Bank: NatWest Bank, Guernsey
Sort Code 60-09-20
Account Number 70956421
Account name / Reference: SoG SIF re Bailiff's Disaster Relief Fund Turkey-Syria appeal
• In person at the bank counter:
Any branch of NatWest in the Bailiwick for the account of SoG SIF re Bailiff's Disaster Relief Fund Turkey-Syria Appeal, number 70956421
• By post:
Cheques may be made payable to Bailiff's Disaster Relief Fund Turkey-Syria Appeal and sent to The Bailiff's Chambers, Royal Court House, St. Peter Port, GY1 2NZ
The Bailiff's Ukraine Appeal Fund also remains open.
Guernsey's Overseas Aid Commission has made a direct donation of £25,000 to the DEC and also pledged to match fund up to £25k given to the Bailiffs Diasater Relief Fund.