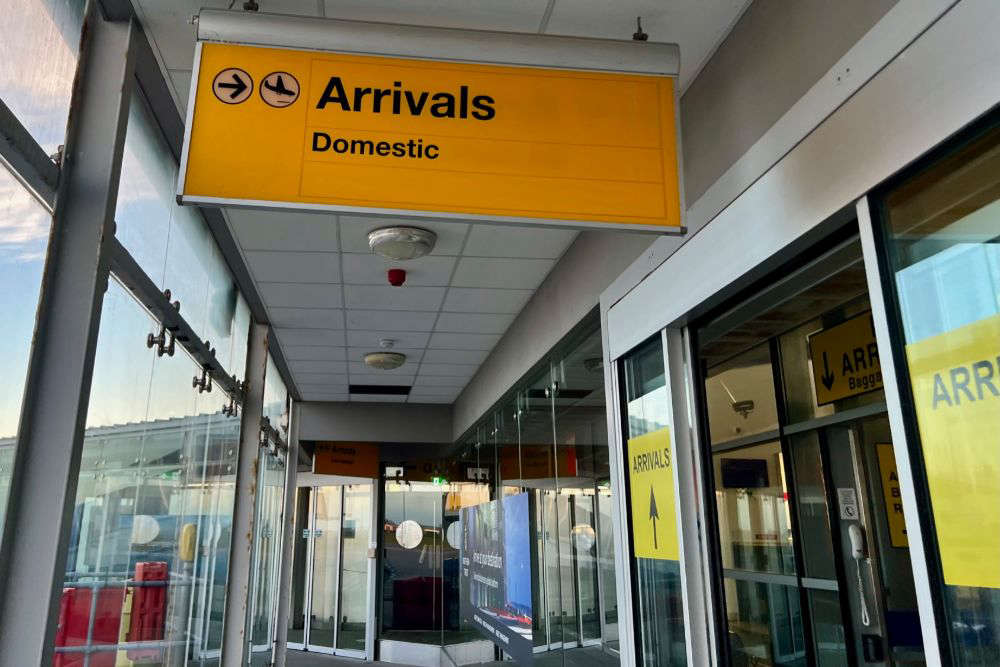 Deputy John Dyke asks if anything is going to be done to refurbish 'shabby' and 'scruffy' parts of the building.
The comments came during a Scrutiny Panel hearing with the States Trading Supervisory Board, which holds assets like Guernsey Airport, Guernsey Electricity and Aurigny.
Deputy Dyke said people he's spoken to were concerned about the appearance of the airport:
"At the moment, I would say the airport is looking rather shabby. We've got a lot of rusty metalwork along the walkways, and panels missing. The old Covid partitioning is still up, we don't seem to have a cafe."
Replying for STSB, Stuart Falla, a non States member of the board, said he agreed with a lot of the points:
"I think the construction was awful, the design was awful. A lot of the things can't be maintained because of the way they were built in the first place. The design was poor. I could go through a litany of the stuff we've found."
He said the facility doesn't make money:
"It's operated 'with one hand tied behind our back' but it doesn't mean we can't improve things."
He said a masterplan was being drawn up to make the building better and that could include re-configuring the terminal to put far more space airside, which is currently cramped at peak times.
The Panel heard that most of the money is spent on complying with aviation safety.
The president of STSB, deputy Peter Roffey, said he understood the airport was a 'gateway to Guernsey.'
"If we want to get rid of all the rust, and we do that with user charges, it means, I don't know, a 20% or 30% increase on landing fees which will have an impact on the broader economy of Guernsey. We do need a grown up conversation. We do have to be seen as a modern, successful, vibrant territory."
The Panel heard that the airport car parks were busier for longer periods, partly due to fewer taxis being available. Stuart Falla said one alternative for raising revenue was increased parking:
"We are evaluating the possibility of putting multi deck parking there, so that we can use our land more efficiently. It's a valuable income stream for the airport."