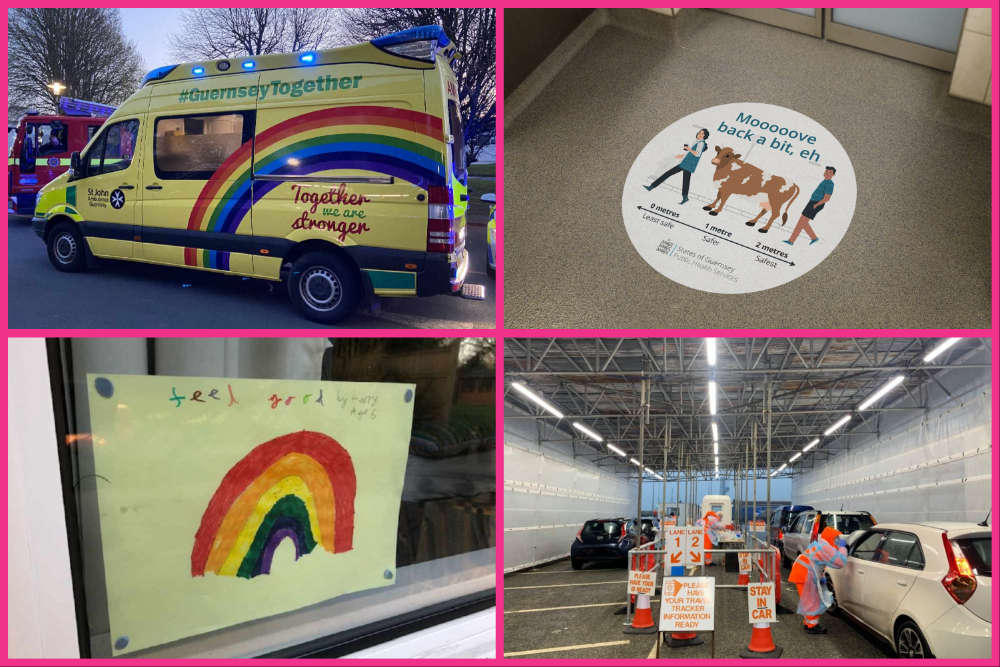 A new Covid-19 report, published on the States website, says the #GuernseyTogether spirit helped the island fare much better than other jurisdictions.
The COVID-19 Review concludes that the Bailiwick had an effective response to the pandemic, with Guernsey being the first part of the British Isles to remove all emergency provisions on 17 February 2022.
The Review was carried out by the States of Guernsey and says clear communications, an evidence-based strategy and the island's community spirit led to relatively low case numbers, significantly fewer Covid-related deaths and much shorter 'lockdown' periods than other places.
The report shows that business support cost the States £73M plus another £21M in associated costs. It looked at the 'quasi executive' role of the Civil Contingencies Authority, which was the front facing way government dealt with the emergency. It suggests this may need to change, as it doesn't sit well during long emergencies, in a consensus form of government.
The report blames the pandemic for increased mental health issues, like anxiety, among some children.
Policy & Resources President Deputy Peter Ferbrache says overall the Bailiwick should be proud:
"There are lessons to be learned from the Bailiwick's response to COVID-19, and this review will help us to improve our preparedness further. But it also shows how well the people of the Bailiwick pulled together and how that cooperation meant we saw fewer restrictions on our freedoms and shorter periods of lockdown than many of our neighbours.
Lives were saved as a result of the response we took as a community, which we should be proud of. But we should also remember those we were not able to save, who lost their lives to the virus which was so devastating around the world."
The report includes an overview of the Bailiwick's COVID-19 pandemic timeline:
Home Affairs President Deputy Rob Prow, says he hopes the collaborative spirit will stay:
"The COVID pandemic response brought out the very best of the Bailiwick community, and I'll never forget the way we worked together to respond to it.
But it is important to learn lessons from such a significant period in recent history and I welcome this review which will help us to do that. It has improved our understanding of the potential impacts of major emergencies, especially in the rare case where they are prolonged in the way the pandemic was, and that can only help us with our response if and when it is needed in the future."
The full report is available online.