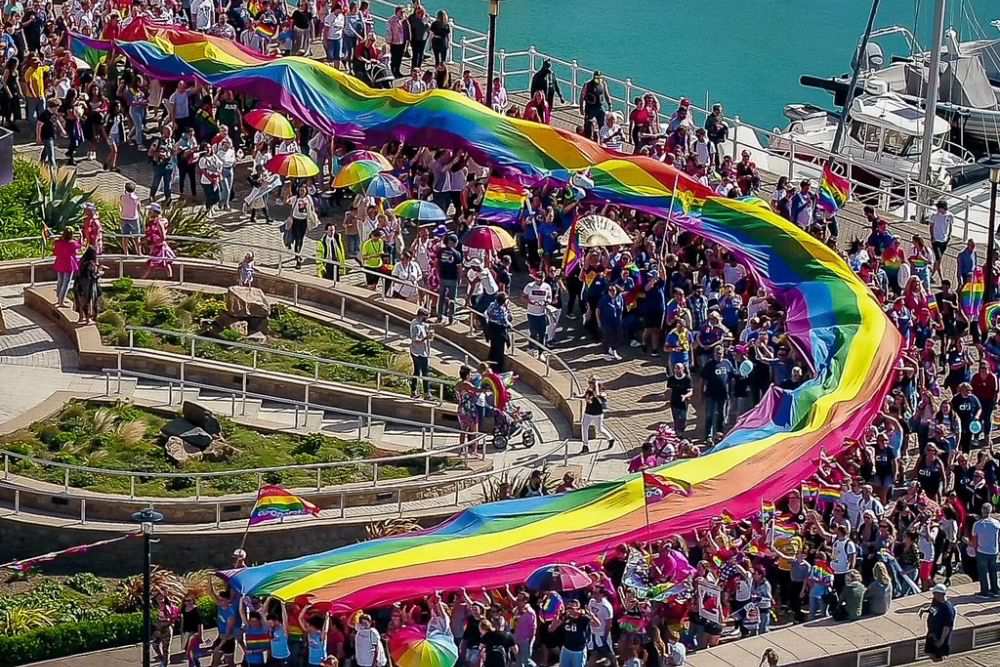 The first plans for this year's Channel Islands Pride celebrations have been announced.
It'll be the first time events have been held across both Guernsey and Jersey since 2019 because of the coronavirus pandemic.
The events will be 70s-themed to mark the 50th anniversary of the UK's first Pride march in 1972, which protested against the country's discrimination laws.
Guernsey's Pride events have been announced
Liberate Guernsey CEO, Ellie Jones, says things have improved over the last half-century, but more needs to be done:
"We've come a long way since the first Pride, so we're getting our 'Pride fever' on and marking our progress with a party.
However, it's important to remember that there is still more to be done and, while we love the glitter and rainbows, there is a serious message about the importance of inclusion and providing a safe environment for islanders to express their true selves without discrimination."
The lineup of events in Guernsey includes performances from The Freemasons as well as an appearance by Lawrence Chaney - who won RuPaul's Drag Race UK.
Jersey's lineup of Pride events is due to be announced in the coming days.