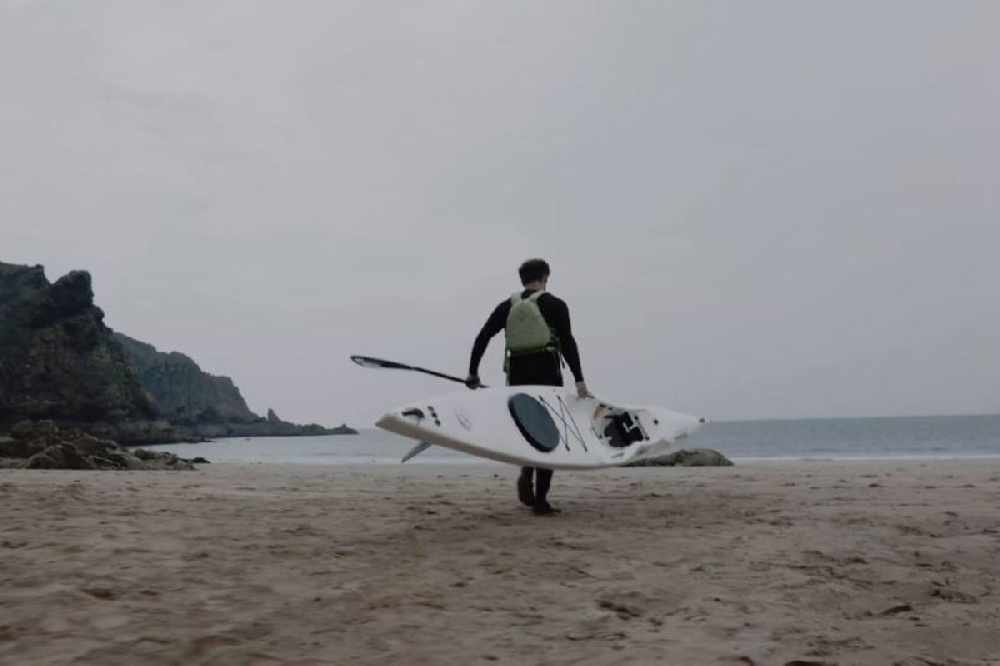 A young carer from Jersey is kayaking around the island next month for charity.
Jamie Paul is taking on the 48-mile challenge to support mental health charity Mind Jersey.
He's setting off from Corbiere from 7:30am on 8th July and hopes to finish within six hours.
Jamie says it's not just the physical training he needs to prepare.
"You've got to time it right because of the current. It's just working out of all that really, I've had to meet a few different people and find out about how it all works so I can get round in the quickest time possible."
The 23 year old has set a £4,800 fundraising target on JustGiving and has raised more than £700 so far. You can donate here.
"We are delighted that Jamie has chosen to undertake this challenge on our behalf. He is a really impressive young man who, in addition to training hard for this event, has ensured that all the proper arrangements are in place; he has a meticulous plan that has taken account of the tides, currents and all safety requirements and we are confident that he is going to succeed.
"We recognise that mental and physical health are closely inter-related and that looking after both are equally important. Jamie, in his understanding of this, is a great example to many others and we wish him every success in completing this challenge." - James Le Feuvre, Executive Director of Mind Jersey,