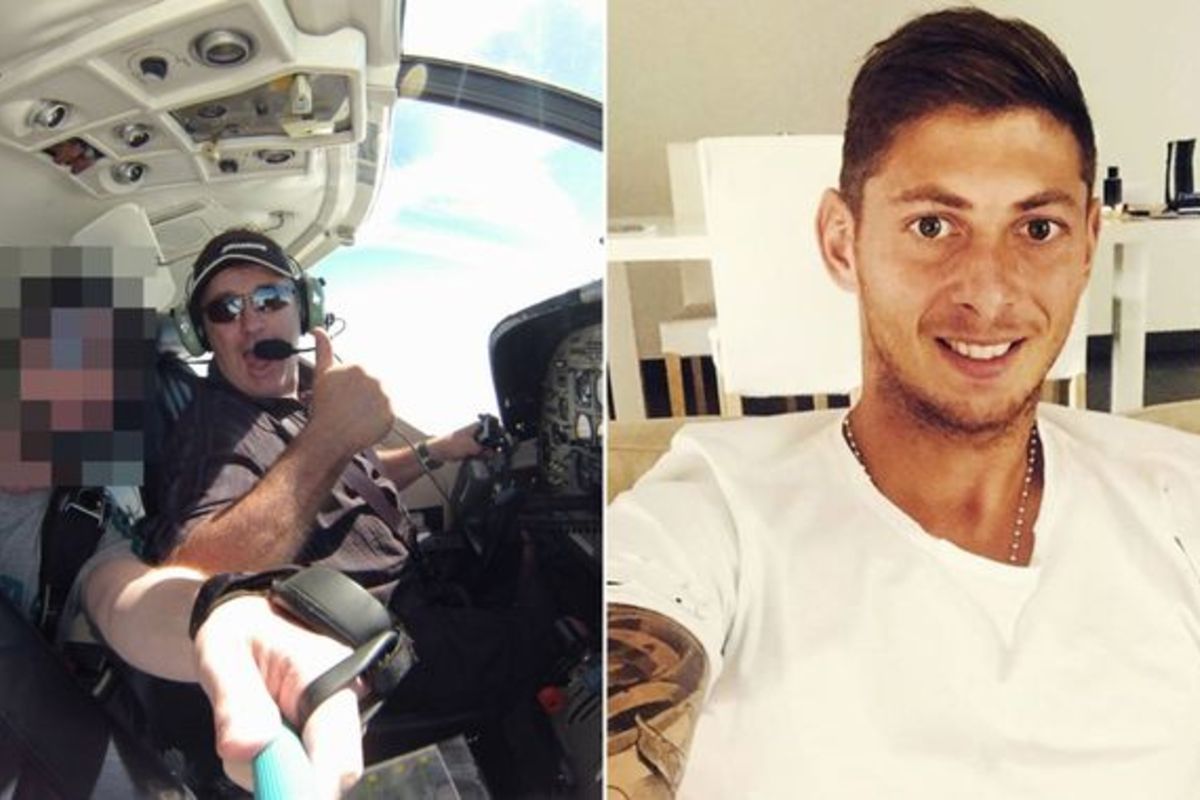 Wreckage of the plane that went missing over the Channel Islands almost a fortnight ago has been located.
A search of the seabed began on Sunday morning, and shortly afterwards the discovery was made.
The single-engine Piper Malibu aircraft dropped off the radar over the Channel Islands at around 8pm on Monday 21st January.
New Cardiff City signing Emiliano Sala was on board, along with pilot David Ibbotson (59).
The 28-year-old Argentinian footballer's father has described his anguish and disbelief., Horacio Sala, was speaking after a search boat located the wreckage on the seabed of the English Channel on Sunday morning.
"I cannot believe it. This is a dream. A bad dream. I am desperate," Mr Sala told Argentinian broadcaster Cronica TV.
Sala had just completed a £15m transfer to Cardiff City from French club Nantes.
Volunteer air and sea search teams spent three days looking for the missing pair but found no trace of the aircraft.
More than £300,000 was donated for a private search, led by shipwreck hunter David Mearns.
Two seat cushions believed to have come from the plane washed up on a French beach last Monday.
Two vessels, one commissioned by the Air Accidents Investigation Branch and the other the FPV Morven with Mr Mearns Blue Water Recoveries team on board, began a search of the seabed on Sunday morning. The search area had been narrowed to four square miles.
It's understood the wreckage was found soon after. The FRV Morven returned to Guernsey and Mr Mearns made a brief statement:
"This is about the best result we could have hoped for the families.
"But tonight they have heard devastating news and in respect of the families I won't comment any further about what has happened."
Mr Mearns later tweeted:
Wreckage of the plane carrying Emiliano Sala and piloted by David Ibbotson was located early this morning by the FPV MORVEN. As agreed with the AAIB they moved the GEO OCEAN III over the position we provided them to visually identify the plane by ROV. #EmilianoSala

— David Mearns (@davidlmearns) February 3, 2019
The families of Emiliano Sala and David Ibbotson have been notified by Police. The AAIB will be making a statement tomorrow. Tonight our sole thoughts are with the families and friends of Emiliano and David. #EmilianoSalas #NoDejenDeBuscarAEmilianoSala

— David Mearns (@davidlmearns) February 3, 2019
A salvage operation is now underway.
Air Accident Investigators are due to make a statement later today.