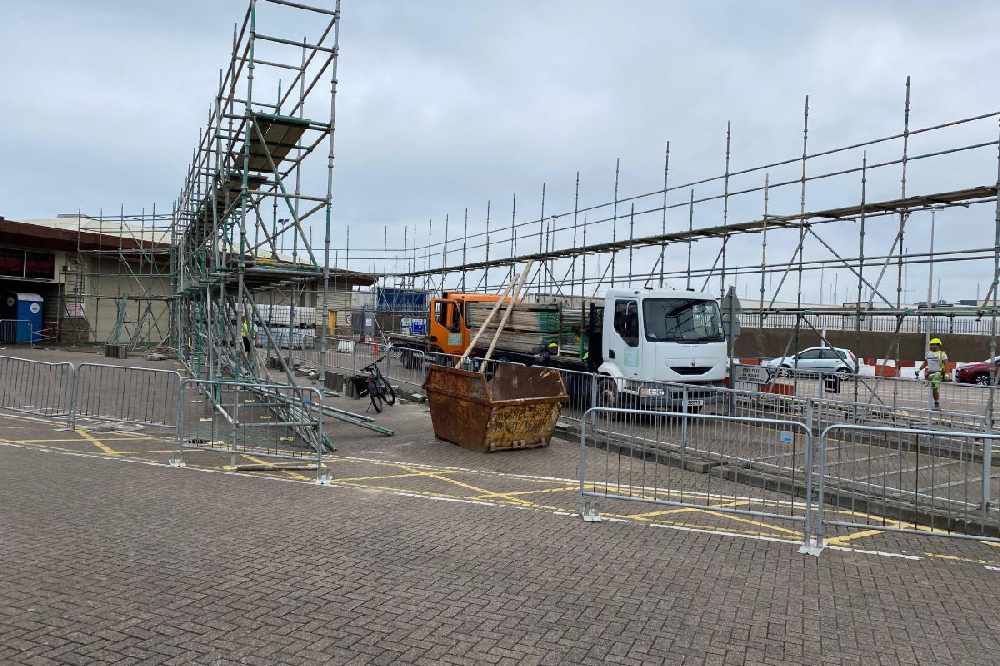 Work has started to build a temporary Covid-testing centre next to the Elizabeth Terminal.
It is due to be operational by next Thursday (2nd July).
The borders are due to reopen the following day, subject to a States Assembly vote.
93% of passengers on lifeline flights have taken part in a trial at the airport. None tested positive.
A government spokesperson says the harbour centre will support the safe reopening of borders and facilitate a testing and tracking regime for people arriving by sea.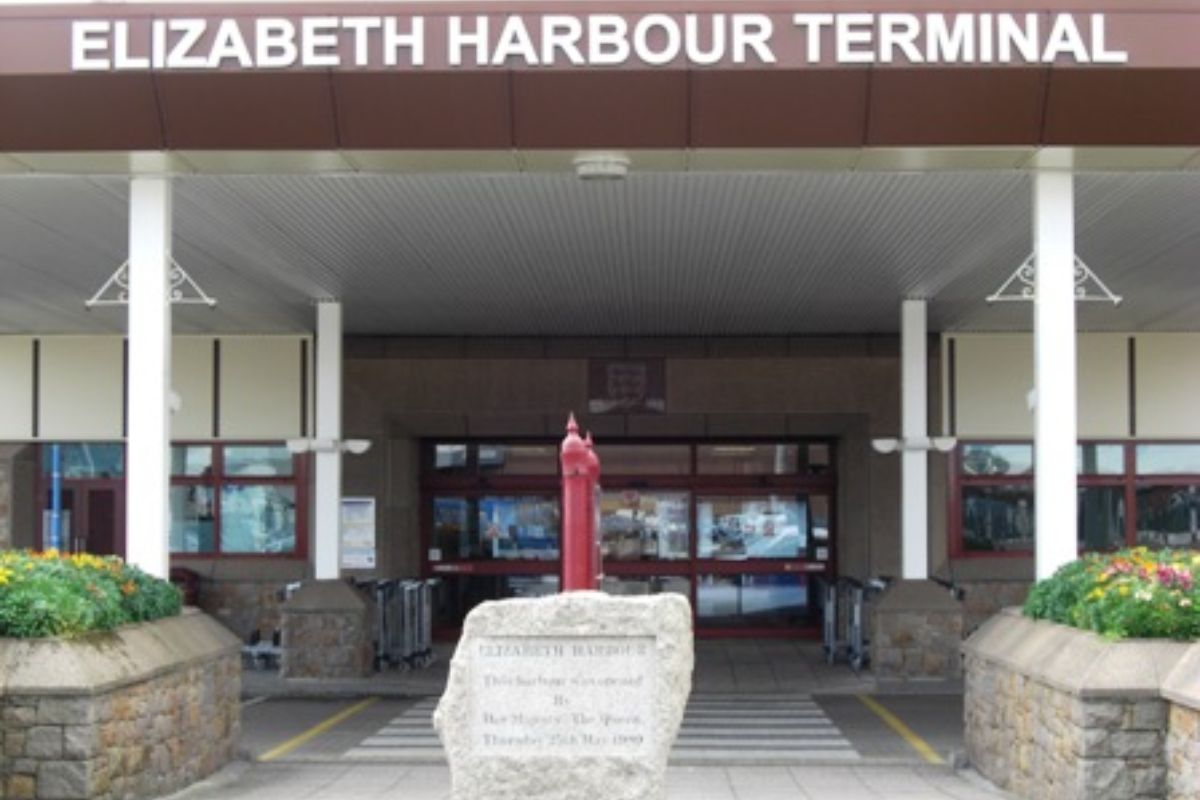 Children under 11 will be exempt from Covid testing when Jersey's borders reopen.
The Deputy Medical Officer of Health says they were considering the Iceland method of not testing anyone under 16 but decided on 11 instead:
Doctor Ivan Muscat says that could change in future;
"If we move to saliva-based testing, which is much easier than a swab, then we we may reconsider what cut-off to use with children."
Parents will have to give consent for 11-16 year olds to be tested.
The MD of the CI Travel Group says he 'hopes very much' that States Members will approve Ministers plans to reopen the borders next Friday.
Yesterday's announcement followed growing pressure from the struggling tourism and hospitality sectors, who were fearful of facing effectively three successive winter seasons.
Robert Mackenzie says it will still be a tough year, but he's delighted to be able to enjoy some of the summer season;
"We were reaching a tipping point where several hotels in the island would have decided not to open this summer, and we obviously hope now that they will be able to go ahead and we will all be able to enjoy not the usual summer season we would have hoped for, but at least some business which will help in getting us through the next few months."
The CI Travel Group intends to restart its direct flight and holiday programme to Majorca on the 19th of July.
@MackenzieJersey is delighted to be able to confirm that our direct flight and holiday programme to Majorca will start on Sunday 19th July following @GovJersey's announcement today to reopen borders from early July https://t.co/X0yOkLxDoR

— FlyDirect from C.I. (@FlyDirectCI) June 26, 2020
Meanwhile, Jersey's coronavirus test results will no longer be published on weekends.
The government says as cases remain at such at a low level, the small team that compiles the figures can resume Monday to Friday working.
Tests are still processed on weekends with contact-tracing will still launched if there is a positive result.
Dr Muscat said on Friday that he expects active case levels to fall from five to two today.
The third round of community antibody testing takes place this weekend.
Another 250 homes will take part, taking the total to 1250.
The results will be published on the 7th of July.
The previous report estimated that around 4,500 people in Jersey have had coronavirus and that around 4% of the population had developed antibodies.