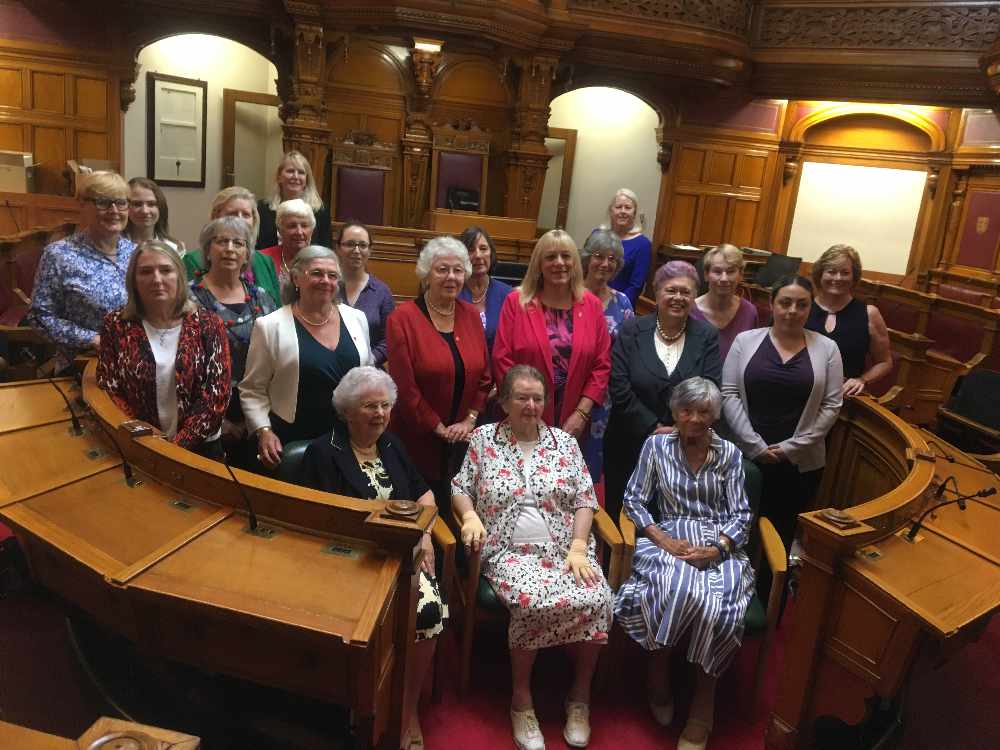 Today marks exactly 100 years since some women in Jersey were given the right to vote.
The Franchise Bill came into force on 12th July 1919.
A celebratory parade is taking place through town on Saturday to mark the anniversary.
This morning present and past women politicians gathered in the States Chamber to the women who fought for democratic equality.
"Thanks to those trailblazing women - our mothers, grandmothers and great-grandmothers - the women of today and tomorrow have the power to shape their futures, and the lives of future generations." - Deputy Louise Doublet
It was another three decades before the first woman States Member was elected, and there have been just 45 since.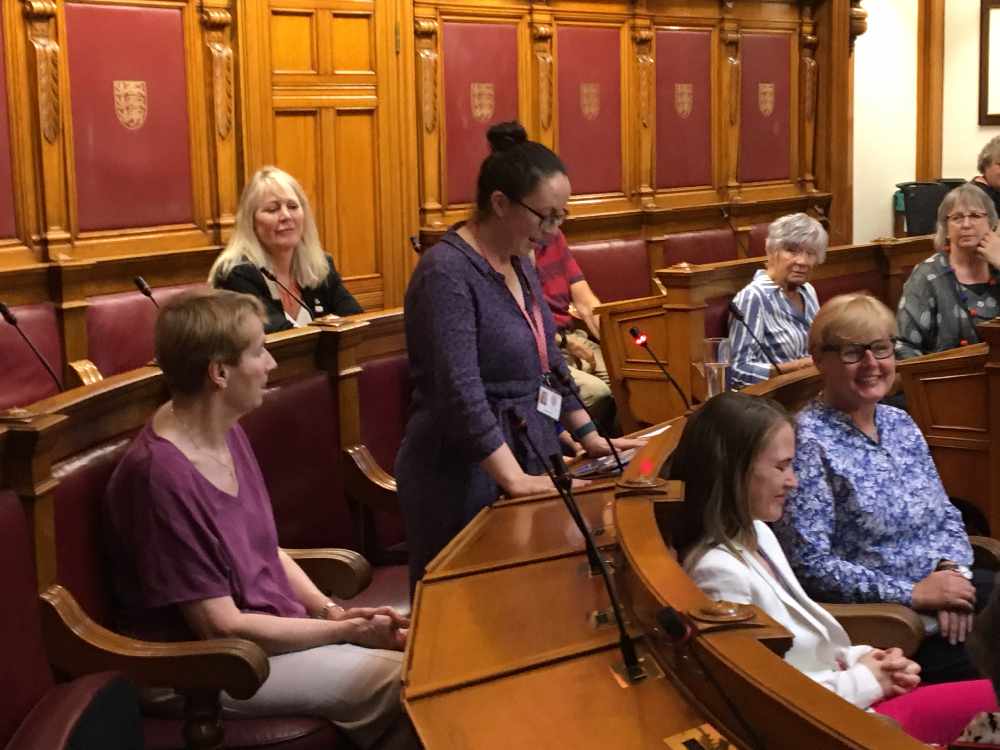 In a powerful speech, Deputy Louise Doublet made a collective promise on behalf of the fourteen serving females:
"We pledge to keep fighting for equal rights and opportunities for all. Whether you are male or female, black or white, straight or LGBT, young or elderly, no matter where you are or what your background, because this anniversary today reminds us that equality is for all."
She said that Jersey still has a long way to go.
"It is down to politicians - both male and female - to ensure that we drive through the long over-due laws and regulations needed for equality for the children of today and tomorrow. While we have benefited from far more rights than our mothers, grandmothers, and great-grandmothers, it is only natural and right to want more for our children."
100 years ago today in 1919, the first women were finally able to vote in #JerseyCI! Thank you to all those who fought so hard, and succeeded, in what was the first of a series of milestones for democratic equality. #Votes4WomenJSY #GirlPower #OTD #OnThisDay #StatesAssembly pic.twitter.com/0TEr8vMshd

— States Assembly (@StatesAssembly) July 12, 2019
This day 100 years ago the Act that gave women the vote in Jersey for the first time was ratified by the Privy Council. To celebrate join the Parade for Women on 13 July at 2pm and visit the Votes for Women exhibition to find out more: https://t.co/42WI5G9RnP pic.twitter.com/jvbZKwt3sJ

— Jersey Heritage (@loveheritage) July 12, 2019