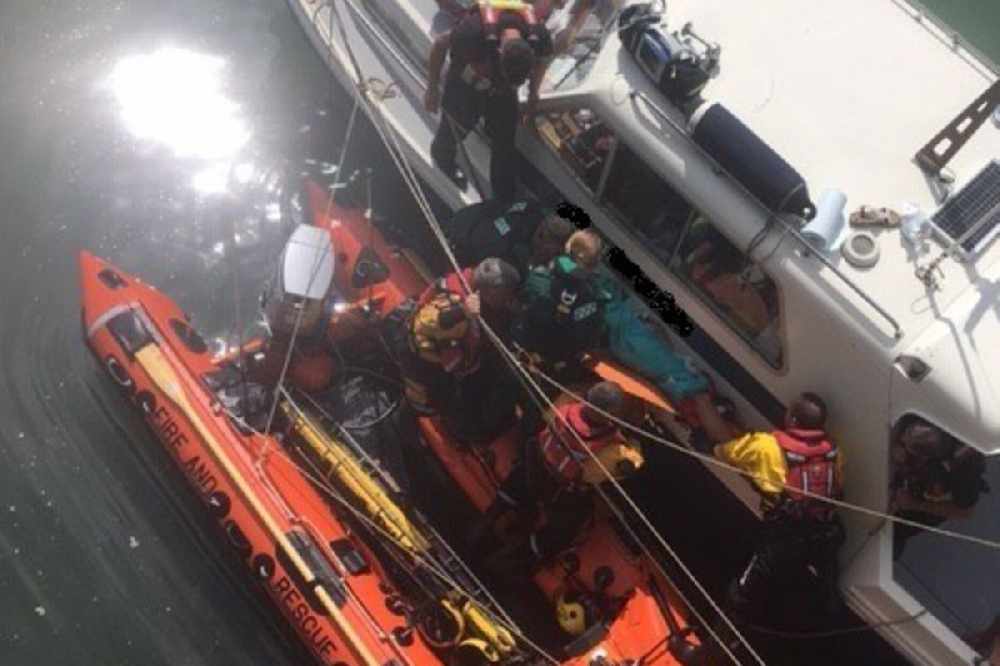 A woman has been taken to hospital after failing 15 feet from the harbour wall at St Aubin on to a boat below.
Jersey Fire and Rescue was called at 1.30pm.
Firefighters and Ambulance crew worked together to rescue and secure the woman.
The injured woman was taken onboard the Inshore Rescue Boat and taken to shore at La Haule slip where she was transferred to a waiting ambulance.
Credit: JFRS