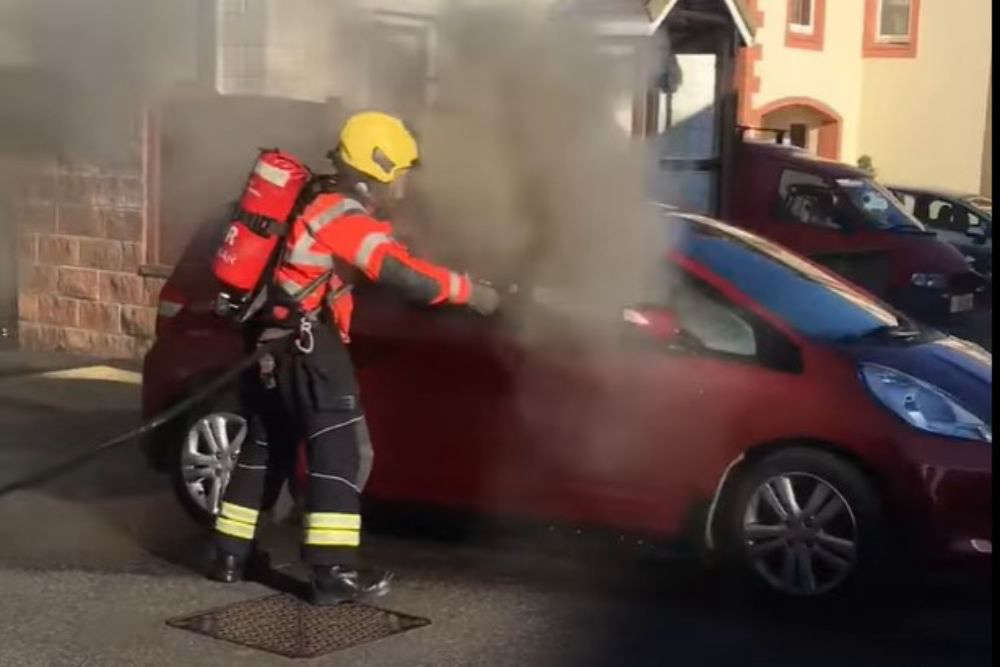 Credit: JFRS
A woman has escaped injury after her car caught fire.
Firefighters from Green Watch were called out on Monday evening (30 May)
Black smoke was pouring from the vehicle and crews used a high pressure hose reel and breathing apparatus to put out the blaze.
They have praised the actions of the driver for 'getting out, staying out and calling 999'.
The woman's family have thanked the Fire Service for their quick response and for making sure she was safe.
Nicky Van der Vliet wrote on the JFRS Facebook page:
"The car belonged to me and I am extremely grateful to the fire team and the couple who stayed with me until my husband turned up."
She went on to describe the experience as 'scary' and said she was in shock.
Her daughter Ellen Le Moignan also commented on the JFRS post:
"Well done Jersey Fire & Rescue for getting it out quickly and safely. Thank you also for reassuring our mum and making sure she was safe too! The car can be replaced… she can't be!
"