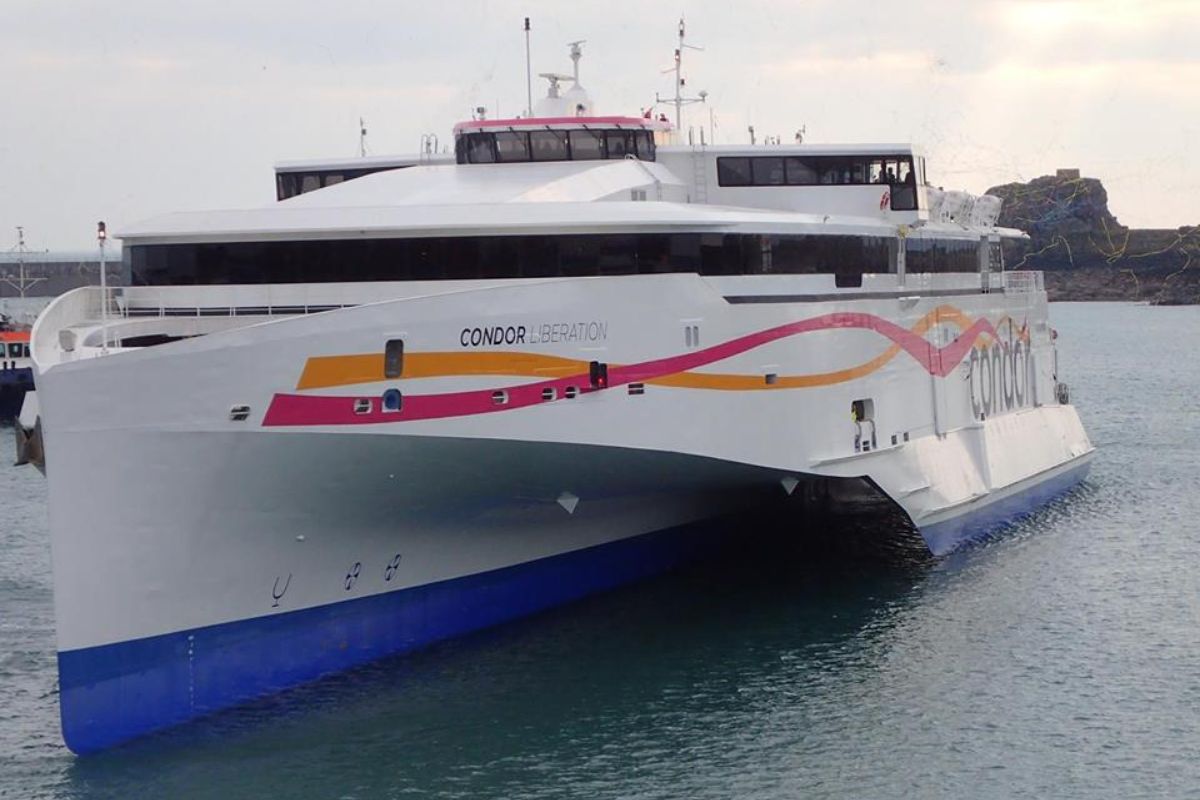 Condor Ferries' weekend sailings are severely disrupted by the weather.
Predicted gale-force seven winds and wave heights of more than six metres means all services have been cancelled tomorrow.
The Liberation is also off on Sunday, but the Clipper from Portsmouth and Rapide from St Malo - that were cancelled - have been reinstated due to a change in the forecast.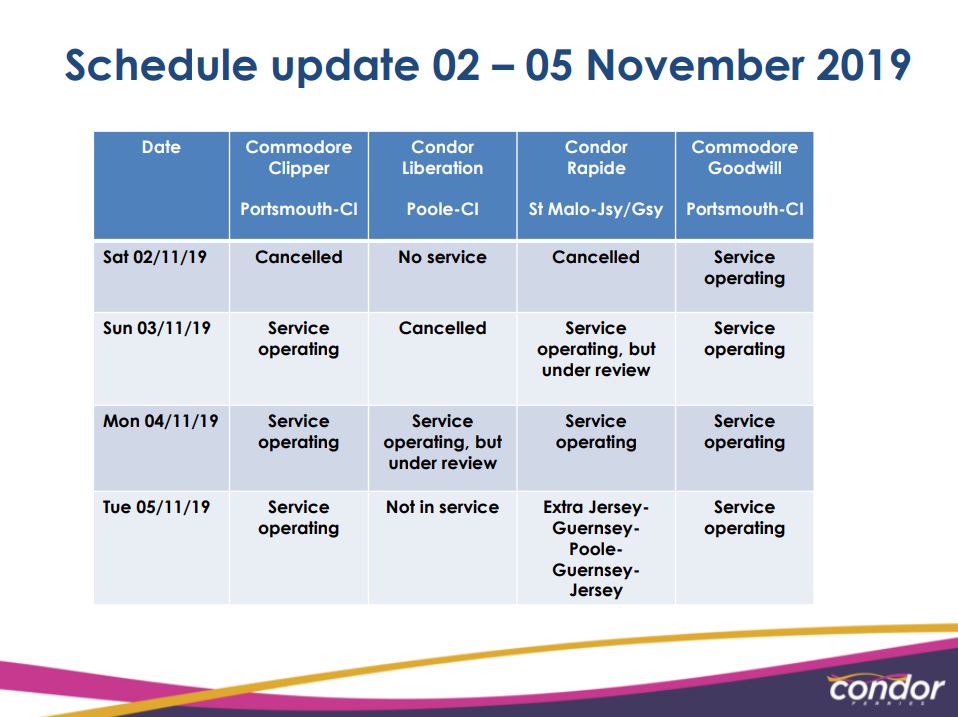 Saturday's passengers are being transferred to Sunday and Monday and a new return service to Poole is scheduled for Tuesday.
"We share our passengers' disappointment at the obvious inconvenience and uncertainty caused by this sustained period of atrocious weather, particularly at the end of the half-term holiday." - Elwyn Dop, Condor's Executive Director – Operations.
More members of staff have been drafted into Condor's customer contact centre to help affected passengers - who can get a free transfer or a full refund.