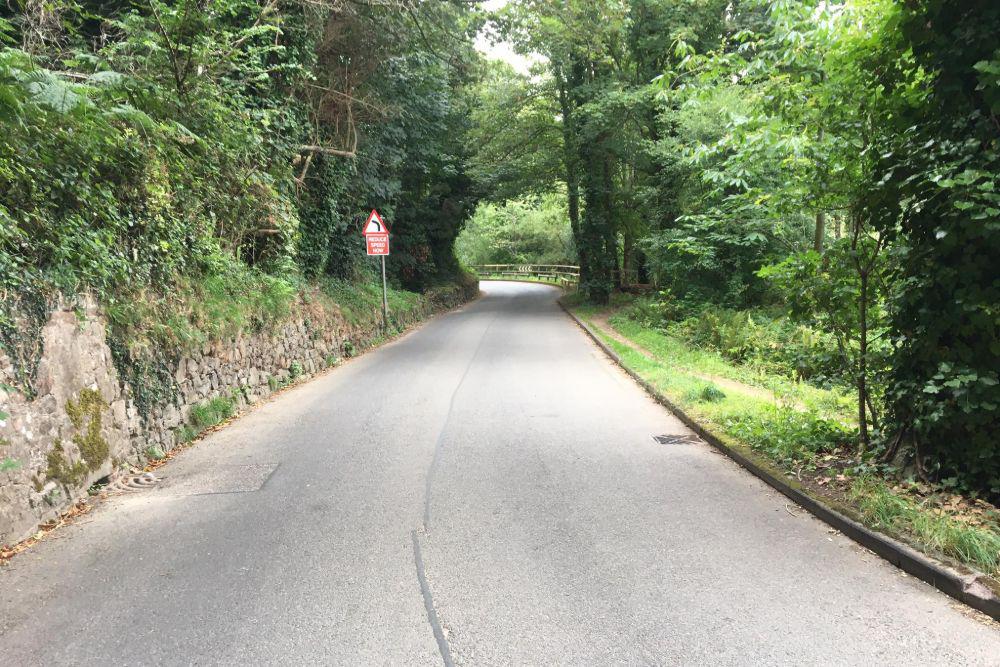 Motorists won't be able to use Waterworks Valley on Sundays from next week.
The road is being closed to vehicles on one day a week, as part of a month-long trial throughout August.
It's to encourage people walking or cycling to make the most of the island beauty spot.
The Infrastructure Minister, Deputy Kevin Lewis, says if the trial proves popular - it could be rolled out in other parishes:
"The purpose of this project is to ensure that, as we return to normal life, everyone remembers that they can still pause and enjoy the natural environment that is often right outside their front door, or very nearby.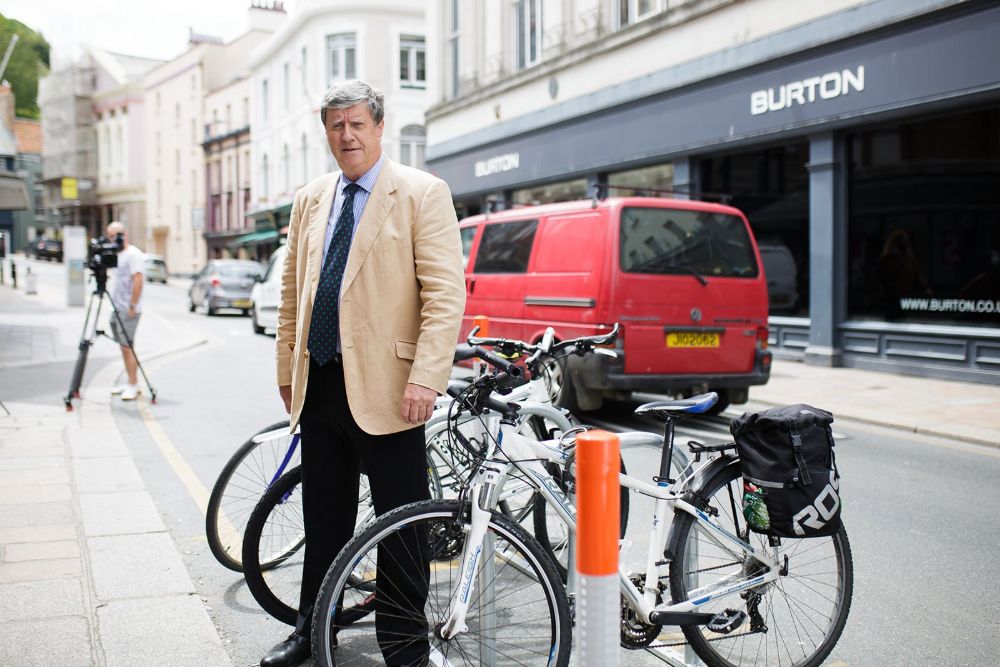 Deputy Kevin Lewis unveiling new bike racks in St Helier last week.
"This is a pilot project that could be emulated in other parishes. I have approved changes to Le Chemin des Moulins for five Sundays in August, but there is also a fantastic network of Green Lanes across Jersey, so I hope that this becomes a regular part of Jersey life, no matter where people live."
Chief Minister, Senator John Le Fondré, explains why the scheme was proposed::
"During lockdown, we saw a significant increase in walking and cycling, and we are hoping that that change in lifestyle will continue because it is so beneficial to our physical and mental health. I hope that Islanders not only get out for outdoor activity but also tell us what would encourage them to do more."
Deidre Mezbourian, the Constable of St Lawrence, hopes people will get out and enjoy what her parish has to offer:
"Over the last twenty years, thousands of Islanders have enjoyed the Millennium Footpath. The parish has recently completed a project to refresh and restore it, so I hope people will take this opportunity to enjoy it. I want to thank the residents for being so understanding, and to everyone who has been involved."